If you are looking for the perfect bed to add extra comfort and style to your bedroom, you have come to the right place. We have compiled a comprehensive guide to the seven best beds in UK for sale.
Whether you're after a luxurious king-size mattress or something more budget-friendly, we've got you covered. We'll discuss each bed's design, comfort level, price range, and customer reviews to help you make an informed decision. So without further ado, let us look at the best sale beds in the UK!
7 Best Beds That Are Perfect For You
Here's our list of the 7 best sale beds in the UK:
1.Lyle Panel Wing Bed Frame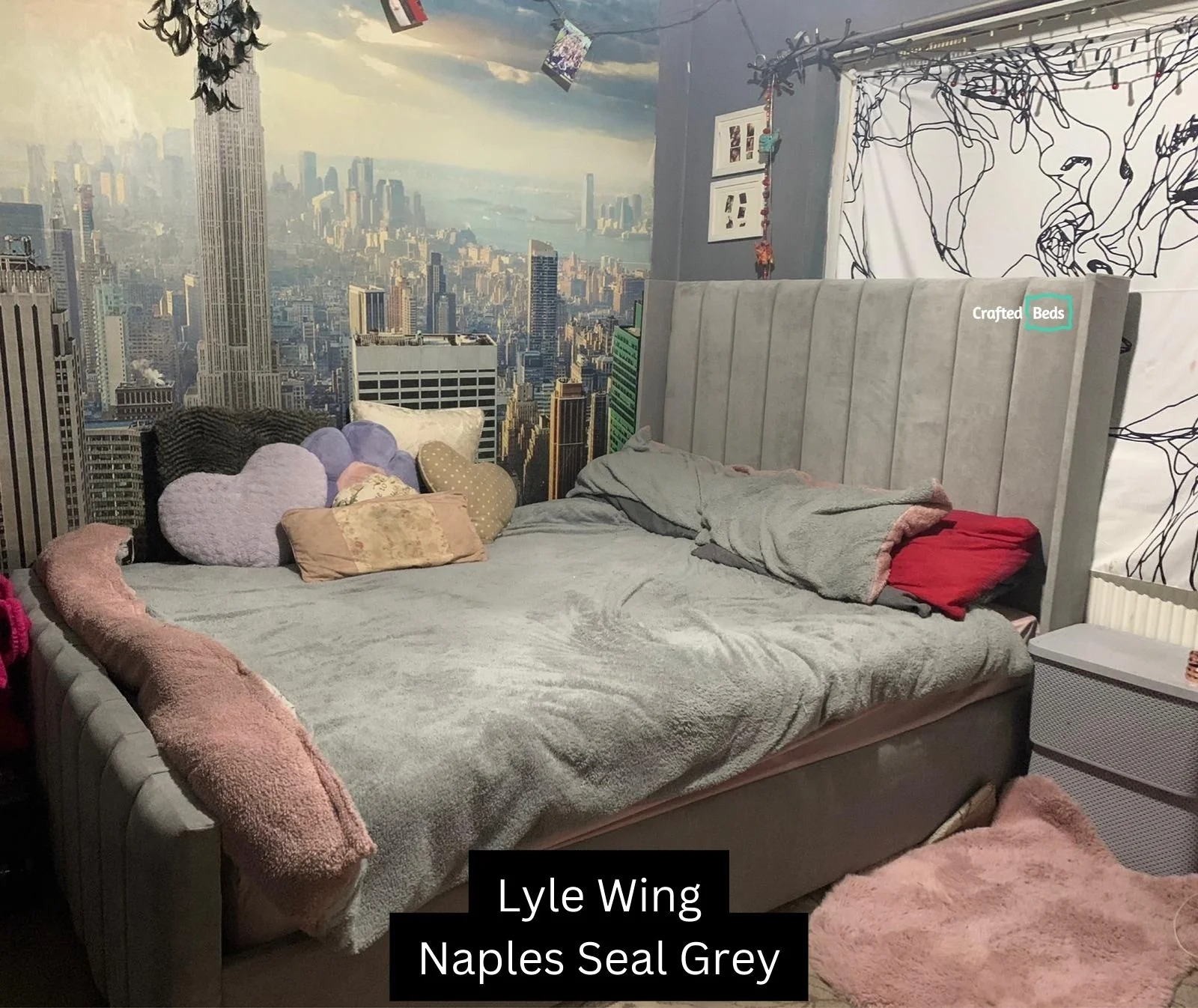 Let's transform your bedroom into a retreat of luxury and comfort with our Lyle Panel Wing Bed Frame! With its individually upholstered lines, the stunning headboard will beautifully frame your bed and create a focal point that instantly impresses you. Every Lyle Panel Wing Bed is handcrafted perfectly in the UK, ensuring superior quality and longevity. Moreover, you can choose from various fabrics and colours to make it uniquely yours.
Moreover, with the Lyle Panel Wing Bed, you no longer need to compromise on function for aesthetic appeal. Our Ottoman base option provides ample storage space for extra bed linens, pillows, and other essentials while maintaining the bed's sleek and chic look. So, say goodbye to cluttered bedrooms and hello to the ultimate storage solution without sacrificing style!
Therefore, investing in the Lyle Panel Wing Bed Frame is an investment in your retreat, a sanctuary where you can escape and recharge after a busy day. It's a perfect combination of beauty, craftsmanship, and versatility. We guarantee this bed frame is a must-have for discerning homeowners who value quality, comfort, and style. So, don't settle for a basic bed frame; elevate your bedroom with our Lyle Panel Wing Bed and experience the best of both worlds!
2.Neva Bed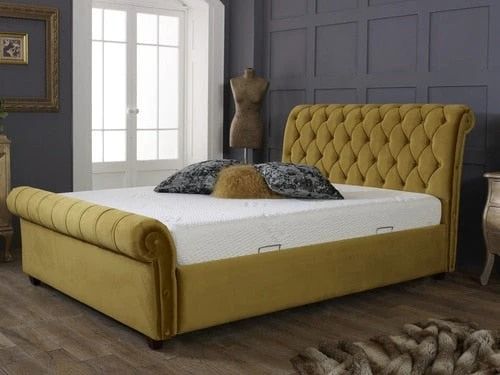 The luxurious Neva Bed by Crafted Beds is also the perfect centrepiece for any contemporary bedroom. This stunning bed frame boasts exquisite velvet-finish upholstery, providing a soft and comfortable surface to relax and unwind on. It looks great, and the Neva Bed offers practical storage options too.
Moreover, its solid baseboard ottoman storage area lets you declutter your bedroom, keeping it tidy and organised effortlessly. The geometric quilted headboard adds a touch of elegance to this already impressive bed frame. The end-opening ottoman storage makes accessing your belongings easy without disrupting the overall aesthetic of the bed frame.
And if that wasn't enough, this bed also comes with a sprung slat as standard, providing better shock absorption and cushioned support. Crafted Beds collaborated with interior experts to create the Neva Bed, ensuring it embodies sophistication and style.
All in all, with rich shades of velvety fabric and an eye-catching geometric design, this bed frame is guaranteed to impress. Transform your bedroom into a serene sanctuary with the delightful Neva Bed.
3.Ivory Chesterfield Bed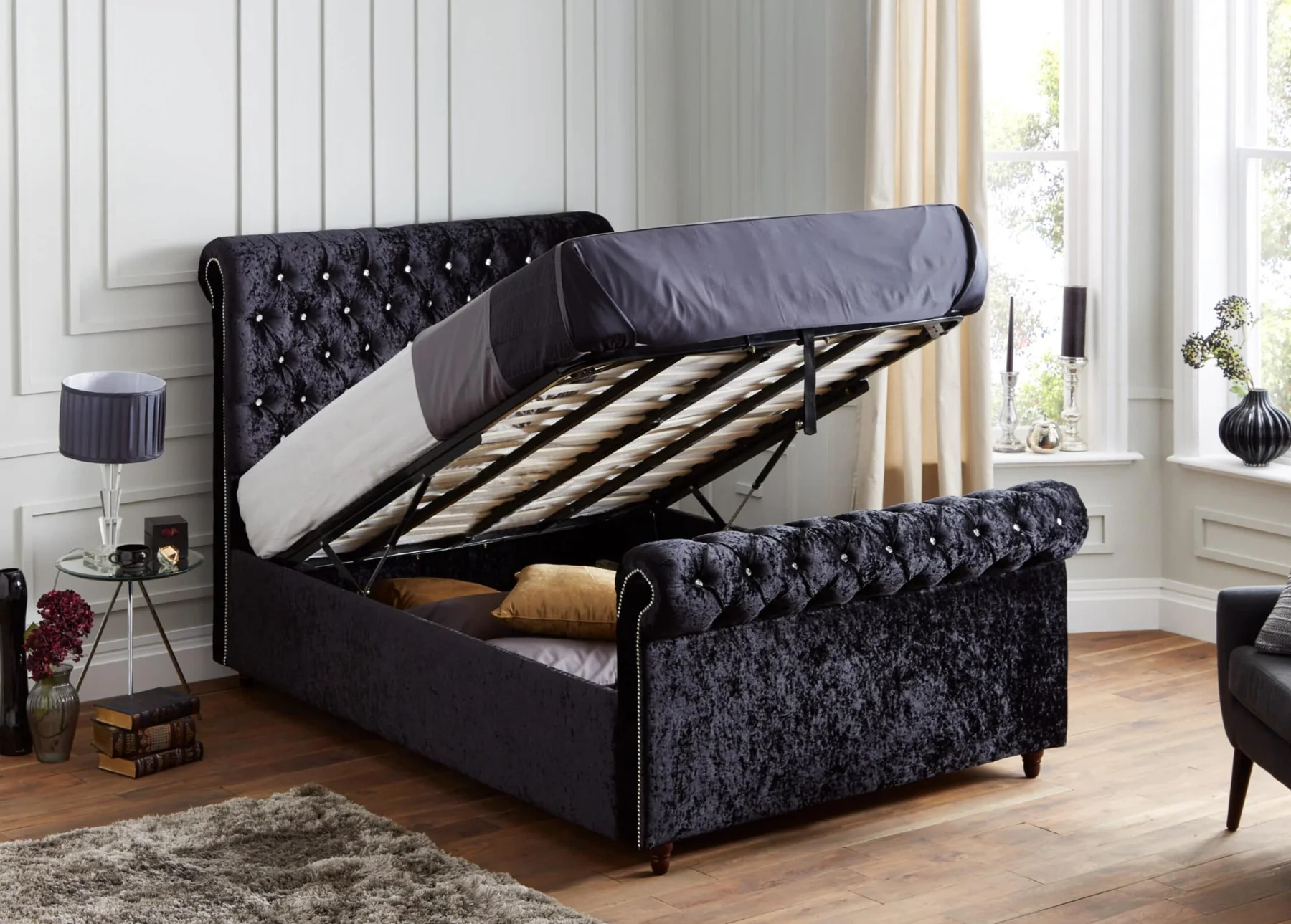 The Ivory Chesterfield Bed by Crafted Beds is the ultimate statement piece for your bedroom. This bed exudes luxury and sophistic from its classic quilted button headboard to its decadent and elegant appearance. But it's not just about looks - this bed offers unparalleled comfort and support.
Furthermore, the generous padding of the headboard ensures that you can easily prop yourself up in bed while enjoying maximum comfort. And the highest quality materials used in its construction guarantee that this bed will last you for years.
Apart from its stunning design and quality craftsmanship, another outstanding feature of the Ivory Chesterfield Bed is its versatility. With multiple drawer options, you can easily store away your bedding, clothes or anything you need, making the most out of your bedroom space. Plus, with all that added storage, including built-in drawers, your bedroom will always look organised and tidy, making you feel relaxed and at ease whenever you enter.
In short, with its superior design and craftsmanship, the Ivory Chesterfield Bed is a true masterpiece in every sense of the word. A comfortable and luxurious bed that is sure to become your bedroom's focal point, this purchase will bring you endless satisfaction and great pride.
4.Cube Divan Bed + headboard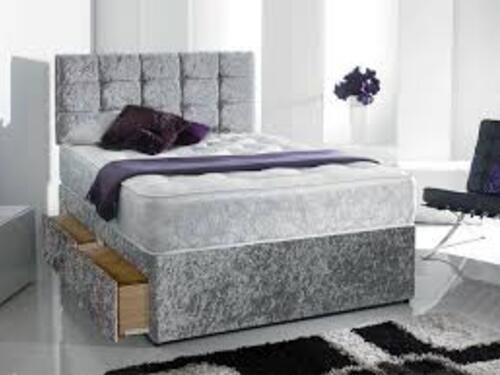 The Cube Divan Beds by Crafted Beds are a modern masterpiece that will turn heads with their stunning cube-upholstered design. Not only is it pleasing to the eye, but its reinforced base makes it the perfect choice for a sturdy bed that can withstand much weight. With its footboard, the bed is both functional and stylish, adding a touch of elegance to your bedroom.
But that's not all - the Cube Divan Beds offer a range of materials and colours to choose from; whether it be crushed velvet or leather, we've got you covered. At Crafted Beds, we take great pride in offering our customers a wide selection of fabrics and colours, ensuring that their bed is durable, functional, stylish, and personalised to their unique taste.
This bed is ideal for those who want a long-lasting and sturdy bed that can accommodate much weight without compromising on the sleek and modern design. With its cube upholstered headboard, the Cube Divan Beds add a touch of sophistication to your bedroom, making it the perfect choice for the modern homeowner.
5.Monaco Chesterfield Bed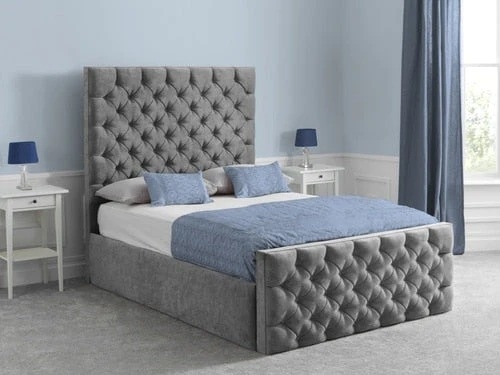 If you're looking for an elegant and high-quality bed frame that can transform your bedroom, then the Monaco Chesterfield bed by Crafted Beds can be a good choice. Handcrafted in Yorkshire using solid wooden struts, this low-sitting bed frame offers unmatched support and durability, providing sound and a great night's sleep every time.
Furthermore, the bed frame exudes a sense of luxury and sophistication thanks to its beautiful floor-standing headboard and footboard, which can be accented with Diamante or fabric-covered buttons.
The Monaco Chesterfield is more than just a bed; it's a statement piece that will elevate the style and class of your bedroom, giving it a touch of prestige and flair that reflects your refined taste.
So don't settle for a standard bed frame. Upgrade to the Monaco Chesterfield and enjoy the benefits of a wholly designed and crafted bed for your specific needs. Order yours today and discover your ultimate great night's sleep experience!
6.Shard Gold Bed Frame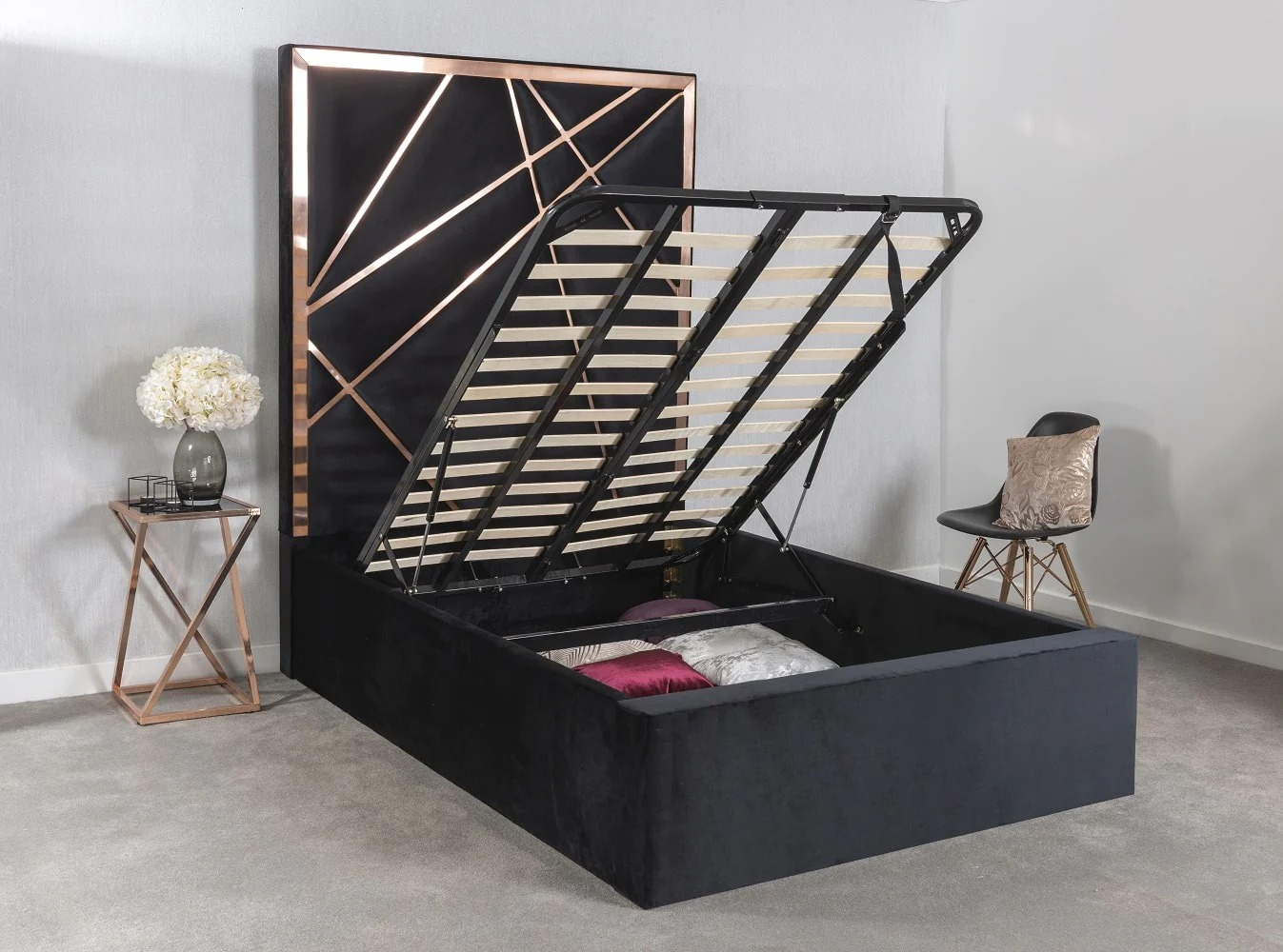 If you're looking for the ultimate solution to your sleepless nights, the Shard Gold Bed Frame by Crafted Beds is a perfect choice for you. This bed frame oozes sophistication and sleekness, featuring a traditional fixed strutted headboard with a contemporary twist.
The luxuriously tall upholstered headboard is finished with a modern metal trim, highlighting each definition and adding elegance to the design. The feature panel on the headboard can be entirely customised to your liking with any fabric and colour, making it the perfect addition to your room decor.
Hand-made in the UK with top-notch precision manufacturing and attention to detail, this bed is a great addition to our luxurious collection. The base is also sturdy and has a solid platform board that provides robust and durable mattress support. All fittings on the bed are pre-assembled, making it super easy to self-assemble and making it an excellent choice for buyers.
7.Lily Luxury Bed Frame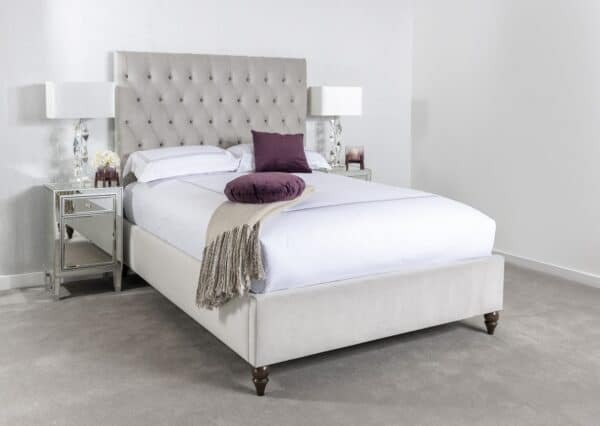 You can also transform your bedroom with the unmatched elegance and style of the Lily Luxury Bed Frame by Crafted Beds. This bed frame is the ultimate expression of sophistication and luxury, featuring a stunning deep button detail and plush fabrics.
Crafted with the utmost care and attention to detail, every button, crease, seam and stitch is expertly applied to create the ultimate statement piece in your home. Our master craftspeople are dedicated to ensuring that every piece is unique to you.
Moreover, whether you desire a custom fabric or woodwork colour, the Lily Luxury Bed Frame can be tailored to your tastes. Indulge in comfort and style with the Lily Luxury Bed Frame by Crafted Beds. Order now and experience the ultimate in-bedroom luxury and comfort!
How To Choose The Right Bed You?
Now that you've looked at the best beds in the UK. But remember, the perfect bed is an important investment that can greatly impact your sleep quality and overall physical well-being. So, when deciding which bed to buy, there are several factors to consider, such as size (i.e. king size bed is a popular choice), comfort, material, firmness, and style.
Although choosing the perfect bed can seem daunting, it's well worth taking the time to make a good decision. The perfect bed can provide years of restful sleep and support your body as no other furniture can.
If you're overwhelmed by the range of beds like kids' beds on offer, here are some tips to help you make an informed decision.
Bed Frame Material
Material and quality come first. Researching different materials and understanding how they affect comfort, durability, and style is essential. Before selecting a specific bed frame material, you should also consider your lifestyle needs and budget.
The most common options include wood, metal, and upholstered fabric. Where wood bed frames tend to be more expensive, but they offer a unique visual style and a classic look, metal double beds are typically lighter weight, more affordable, and more durable.
Moreover, upholstered fabrics such as leather or microfiber are ideal for people who want an inviting bed that is comfortable for sleeping and lounging.
All in all, when it comes to selecting the perfect bed frame material for you, be sure to consider all the factors involved to make an informed decision. The type of material you choose should reflect your lifestyle needs, budget, and personal style preference.
Note: If you're still confused about where to buy a bed from... We highly recommend you check out the Crafted Beds collection. Hoping that you will find your desired bed there!
Keep An Eye On Your Budget
The budget should always be taken into consideration. Create a spending plan for yourself and decide how much you will spend. You can get affordable mattresses and double beds of good quality in the market if you look around and compare great prices from different stores.
Moreover, consider looking for discounts, sale beds, and other money-saving deals to get the most out of your budget.
Design & Style Considerations
Your bed will be the focal point of your bedroom, so it's important to consider your style preferences when selecting the perfect bed for you.
For this, think about colour schemes that appeal to you, any ornamental details such as tufting or nailhead trim, and if a headboard design is something you're interested in.
Additionally, if your style changes over time, consider bed frames that allow you to switch out the legs or headboard easily with just a few simple tools. This gives you the flexibility to reinvent your bedroom decor whenever you choose.
Size Of The Bed Frame
Bed frames are the foundation of your bed, and it's important to consider the size, like a king-size bed, when choosing one. The main factor to consider is the space in your bedroom, as a larger frame will take up more room than a smaller one.
Furthermore, you should also consider how many orthopaedic mattresses you need for comfort; if you have two people sleeping on the bed, you may need a larger frame. Additionally, if you have any accessories, such as a headboard or footboard, ensure they are compatible with your bed frame size.
Durability And Warranty
Durability comes with the quality you choose. A bed made with the best materials and craftsmanship will surely last for a long time.
Furthermore, it would help if you also considered the warranty on your new bed. Most good beds and mattresses come with a warranty, so read through it carefully before purchasing - this information should detail how long they are covered for, what damage they are covered for, and where to go if something goes wrong. Check the warranty details before deciding on a bed - this could save you money in the long run!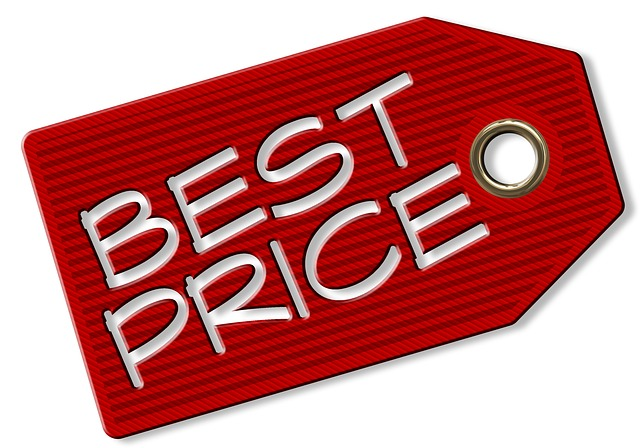 Compare The Prices Across Vendors'
It can be difficult to make an informed decision when choosing the right bed, especially with so many vendors in the market offering great prices for beds and mattresses of similar quality. To ensure you're getting the best value for your money, comparing the great prices across vendors is important. Doing so will help you narrow the list of potential beds and identify the right one for you at great prices.
Moreover, look at factors like delivery fees, additional costs such as taxes or mattress protectors, and any promotional offers available from each vendor to get an idea of the total cost of the bed.
Read Customer Reviews
Customer reviews are a lifesaver when evaluating the pros and cons of a prospective purchase. When shopping for a new bed, customer reviews can be very helpful in finding out what other people think about their mattresses' features and comfort level.
Moreover, with customer reviews, you get insight into the quality of craftsmanship, durability, good night's sleep quality and overall satisfaction from real users who have actually purchased and used the product. It's important to read through various positive and negative reviews to get a complete picture of what your experience might be like with the bed.
You can also check Craftedbeds' Customer Reviews to get a clear picture of our products.
FAQs
Now that you know all about the best beds and mattresses in the UK on a budget, let's look at a few frequently asked questions.
What Is Included In A 6-Piece Bedroom Furniture Set?
A 6-piece bedroom furniture set typically includes a bed frame, dresser or chest, two nightstands and two mirrors. Some sets may include additional pieces such as a bench, armoire or storage ottoman.
Why Choose Divan Beds?
Divan beds are a popular choice because they offer great comfort and support and storage options with built-in drawers. Divan beds can also help to save space in the bedroom since they generally don't require a separate headboard or footboard.
What Is The Difference Between Expensive And Cheap Beds?
The main difference between expensive and cheap beds is the materials' quality. Expensive beds usually use higher-quality materials like memory foam or latex, while cheap beds and mattresses are typically made from lower-grade materials such as polyfoam or innerspring coils. Additionally, expensive beds often come with a longer warranty and assure a good night's sleep than budget beds and memory foam mattresses.
Wrap Up
All in all, when it comes to finding the best sale beds and mattresses in the UK, there are many great options, but Craftedbeds can be a great choice for you. Whether you're looking for something budget-friendly or luxurious furniture, you'll surely find something on Crafted beds that meets all your needs.
We hope this guide has given you plenty of helpful insight into the best sale beds and mattresses. With our selection of seven excellent beds, you should now be able to narrow down your options and find the perfect bed that suits your budget and sleeping preferences.
So, don't wait any longer - get your ideal bed today and enjoy the good night's sleep you've ever had!
---