If you're in the market for a new bed, you may feel overwhelmed about where to start. With so many choices and factors to consider, knowing where and how to purchase the best bed can be daunting.
In this comprehensive guide, we'll provide all the information you need to make an informed decision when buying a bed – from discussing the various places you can purchase one to providing helpful tips on what to look for and the hidden costs of new bed purchases.
So read on to know where you can source a bed while getting the best value for your money!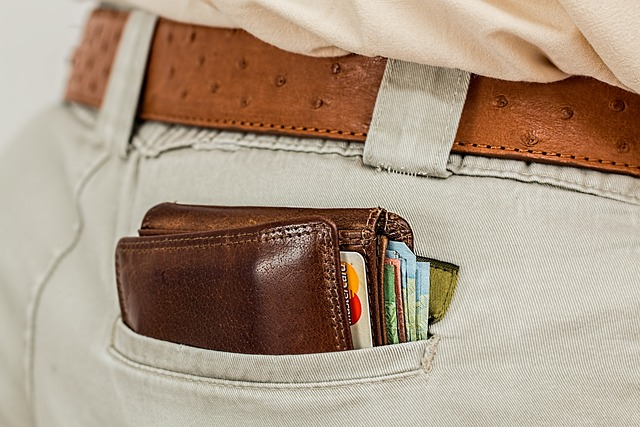 Why Is It Important To Get The Perfect Bed?
When it comes to getting a good night's sleep, the main factor is having the best bed. The right bed can make all the difference in the quality and quantity of restful sleep. A well-designed and comfortable bed provides the necessary support for your body while sleeping — it also helps reduce tossing and turning throughout the night.
A good bed also helps keep your spine in proper alignment and reduces morning aches and pains. Moreover, the right bed adjusts to your personal needs, such as providing enough ventilation and firm support.
Furthermore, being the focal point of a bedroom, a good bed adds to the aesthetic of your bedroom, creating a more inviting and cosy atmosphere. So depending on what theme you're opting for, make sure to get the relevant bed styles because it will make all the difference!
Tips For Finding The Best Place To Buy A Bed
Finding the perfect place to buy a bed can also be challenging, especially if you're looking for something unique and need help knowing where to start. Here are some tips to help you find the best store.
Research Different Types Of Beds
First things first, familiarize yourself with the various types of beds. Are you looking for a platform bed, a divan bed, an ottoman bed, a storage bed, a sofa bed, or an adjustable one? Once you've narrowed your options, it will be easier to determine which store has the best selection and prices for the type of bed you are interested in.
Understand The Various Sizes And Materials Available
Then comes the decision of size and material. Beds like kids' beds come in various sizes, from twin to king-size beds, and are typically made from wood, metal or a combination of both. When choosing the right size, ensure it comfortably accommodates you and your partner.
As for materials, wooden beds, like an ottoman bed, usually look more classic, while metal beds are often more modern in style. In terms of durability, metal beds tend to last longer and are more resistant to wear and tear, while wooden beds may require more maintenance.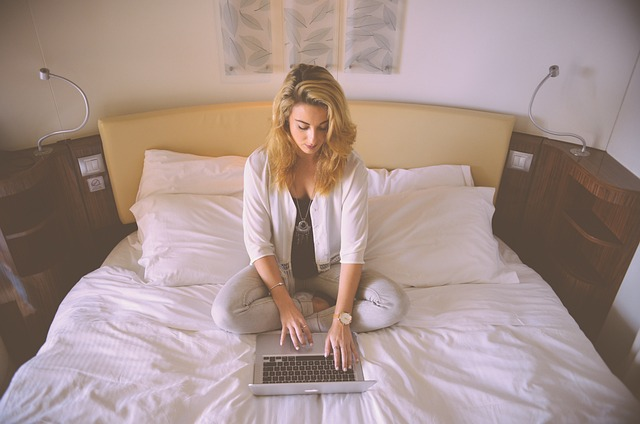 Compare Prices And Quality
It is significant to consider factors such as the warranty, level of comfort, materials used in manufacturing, size specifications, and construction quality. Check that the retailer offers a wide variety of perfect mattress types and sizes to get exactly what you are looking for.
Read Reviews & Ask Questions
Read reviews from other buyers to understand the product and its quality better. Furthermore, ask questions about the bed's features, materials used, and delivery process before purchasing.
This will give you an idea of what to expect regarding the product and help ensure that you don't end up with something that needs to be more suitable for your needs. Additionally, it's essential to check the retailer's policy and read up on their return policies in case you end up unsatisfied with your purchase.
What To Consider When Purchasing A Bed?
Buying a new bed that suits your needs can be an uphill battle—especially considering all the significant factors like size, budget, and comfort that need to be taken care of. So before embarking on the search for a new bed, it is essential to have an idea of what you are looking for in a bed.
If you still need clarification about which bed to buy, we are here to help. Here's a list of the most important factors to consider before looking for the right bed.
Different Styles Of Bed Frames
Bed frames come in various styles to meet every need and budget. There's something for everyone, from traditional four-poster beds to modern platform beds.
Traditional bed frames are typically wood-made and feature headboards and footboards with decorative carvings or designs. On the other hand, platform beds, storage beds, and divan beds are often made from metal or a combination of materials and are designed to be lower to the ground, making them ideal for smaller bedrooms.
Furthermore, sleigh beds and sofa beds feature a curved headboard and footboard that evoke an antique aesthetic, while canopy beds offer a more romantic look with draped curtains surrounding an elevated frame.
Ultimately, each type of bed frame has its own advantages that should be considered when making a purchase. The good news is, from the traditional to the modern, and ottoman bed to a divan bed, Craftedbeds is everything for everyone to enjoy.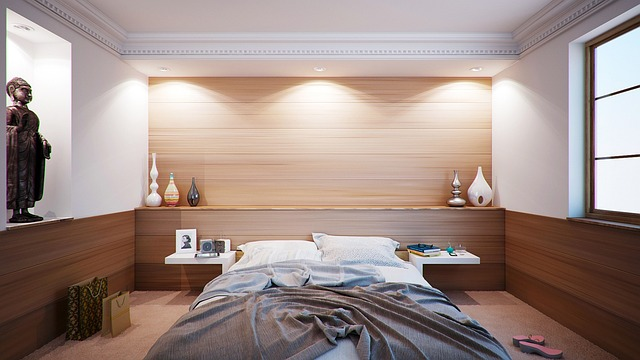 Measurements And Materials
When it comes to beds, there are a variety of measurements and materials to choose from. While choosing suitable materials provides benefits like a longer life span, the correct measurements will allow the bed to suit your and your bedroom's needs better.
Bed frames come in standard sizes such as single, double beds, king size bed and super king size beds, although some suppliers offer custom-sized bed frames. It's essential to consider your mattress's size before choosing a new bed frame. You should leave a few extra centimetres between the mattress and frame to allow for better air circulation.
Regarding materials, numerous options are available, such as timber, iron or steel frames and upholstered beds. Each material has its unique benefits like durability, breathability and style. Whichever material you choose for your bed frame, it's essential to ensure that it is of good quality and fits your bedroom layout perfectly.
Budget
Knowing how much you can afford will help you narrow your options, saving time and money in the long run. It's essential to remember that buying a bed frame isn't just about its initial cost; it's also about the money you'll be spending on maintenance, repairs, and upgrades over time.
Therefore, make sure to factor all these costs into your budgeting plan before making a final decision. If you find that the bed frame you want is far outside your budget range, feel free to shop around for more affordable options or wait until you can afford it.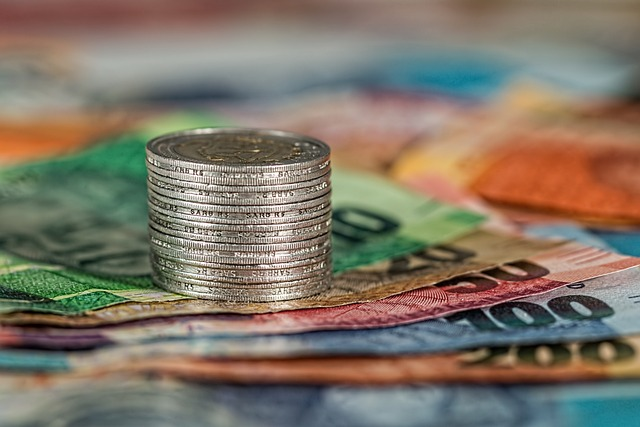 Price Comparison, Discounts, And Deals
Comparing prices and watching discounts and deals can help you save money and get the best deal when buying a bed. Looking for discounts and deals becomes especially important if your budget is tight. Researching online can help you find the best prices, discounts, and deals on beds.
Furthermore, some retailers offer additional perks like free shipping and delivery. These savings can offset the cost of a bed purchase. If you want to be sure you are getting the best deal on a bed, looking for discounts and deals is a must.
Where To Buy A Bed From?
Now that you're done with the initials, it's time to look for a bed in stores. There are plenty of options that can fit your budget and lifestyle. So whether you want to look for a bed frame from the comfort of your home or would instead go out to physically check them, here's a brief overview of all types of stores you can check out when looking for a bed.
Buy-in Stores
With a wide selection of beds from top-tier brands, high-quality materials, and expert advice, buy-in stores can help you find the perfect piece for your home. Additionally, buy-in stores offer competitive pricing, flexible payment options, and reliable customer service.
Furthermore, these stores are the most popular choice for those who want to find the perfect bed without risking their money. While reducing the risk of getting a new bed, by-in stores also offer simple and convenient return policies, so you can rest assured knowing that your purchase is protected.
Online Stores
Times have changed, and so has the way we shop. Shopping online for a bed is becoming increasingly popular, as it allows you to quickly compare product features and prices to make an informed decision when buying.
Furthermore, online stores often provide deals and discounts that make purchasing a bed much more affordable. Many different payment options are also available, such as credit card payments, PayPal, or even financing plans with no interest. Additionally, many online stores include free shipping, reducing the cost of purchasing a bed.
Lastly, online stores offer detailed product descriptions with reviews and ratings from previous customers so you can make an educated decision when selecting your ideal bed. All in all, buying a bed from an online store is convenient, cost-effective, and straightforward.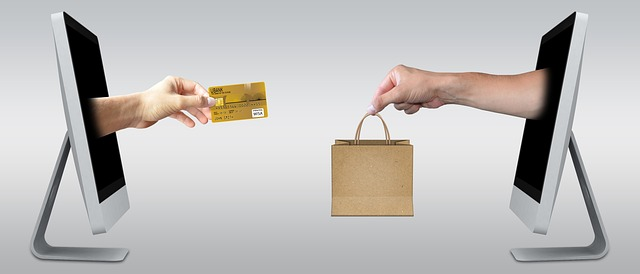 The Best Place To Buy A Bed!
Now that you know everything you need to take care of before buying a bed, and the options of stores available, it's time to start looking for a bed.
If you need help with where to get the perfect bed for your needs, then let us introduce you to the best-selling brand: Crafted Beds. Based in Yorkshire, Crafted Beds has created quality beds for years. Our every product is designed to help you and your loved ones attain a good night's sleep, from luxurious headboards to pocket-sprung mattresses.
We also craft our product with care and attention to detail and used only the highest quality materials. Each of our beds comes with a guarantee and a full money-back promise if you are not 100% satisfied. Moreover, with our quick delivery service and helpful customer support team, you can have your bed delivered to your doorstep quickly.
So, don't delay any longer – choose Crafted Beds to ensure the best quality and comfort for yourself and your family. Get the bed today from Crafted Beds!
Why Choose Crafted Beds?
If you still need clarification about where to buy a bed, Crafted Beds is your way to go, and we'll tell you why. Crafted Beds is dedicated to providing the best quality beds at unbeatable prices.
Moreover, every furniture piece and mattress we offer is engineered with superior comfort and durability in mind—and always backed by a lengthy warranty. What's more? Read on to find out why Crafted Beds needs to be your favourite brand!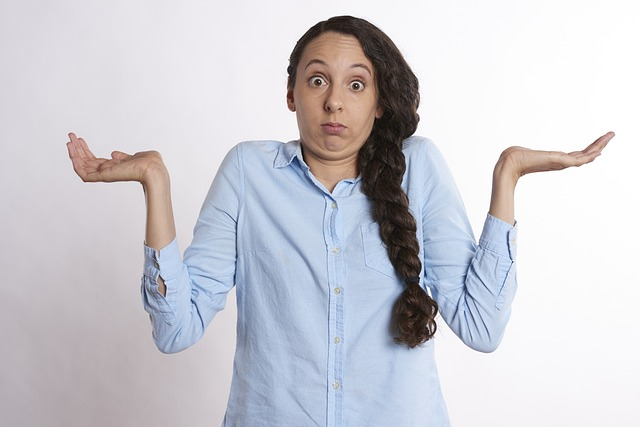 Dedicated To Manufacturing The Best Beds
Crafted Beds has been leading the way in bedding production since its launch. We set a high standard for quality and craftsmanship, delivering superior sleep experiences to customers across the globe.
We understand the importance of providing a great night's sleep without sacrificing comfort or luxury. That's why we use only the best materials and craftsmanship to create long-lasting, comfortable, and aesthetically pleasing beds.
At Crafted Beds, we strive to provide the highest quality sleep products you can trust. Backed by years of research and experience, our beds are designed for optimum comfort and performance.
So put your trust in us — Crafted Beds is dedicated to manufacturing the best beds! We guarantee you'll sleep soundly every night on one of our luxurious beds.
Use High-quality Materials To Fit Your Needs
When it comes to choosing a bed, quality matters; at the same time, quality is assured with the use of only the perfect materials. Crafted Beds uses only the best materials to ensure your bed is comfortable and sturdy for years.
Our beds are made of high-quality wood, metal, and fabrics designed to last and provide superior comfort. Each of these materials is carefully chosen to fit your needs, ensuring that it looks great and functions precisely how you want it to. We've crafted our beds with attention to detail and care so that you can feel the difference in quality.
From mattresses made of natural materials like wool and latex to sturdy slats that provide adequate support, Crafted Beds has created beds designed to fit your needs. With an extensive selection of sizes, styles, and materials, you can count on a bed that is the perfect fit for you.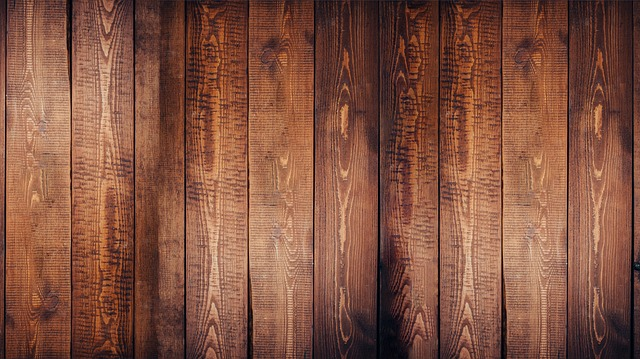 Provide A Tailored Sleep Experience
According to World Economic Forum, one of the top reasons people don't get enough sleep is because they can't find comfortable bedding. That's why investing in high-end bedding and mattresses could be just what you need to finally get a good night's rest.
At Crafted Beds, we offer luxurious mattresses and beds designed to meet your unique needs. Whether you prefer sofa beds, a plush top perfect mattress or an adjustable base for added support, Crafted Beds has something for everyone.
Furthermore, our expert team of sleep specialists is available to guide you through our selection process and ensure you get the best sleep experience right for you.
Manufacture Custom Handmade Beds
Our highly skilled craftsmen use only the finest materials, carefully hand-selected and built with attention to detail. Each product is custom-made to fit your needs, offering the comfort you won't find in mass-produced beds.
Furthermore, every element of the beds, from the mattresses to the headboards and footboards, is handmade with precision. We use woods like oak and walnut for their superior strength and beauty and upholstery-grade fabrics that are both cosy to the touch and made to last.
Our commitment to quality ensures that each bed we make is built to last. We use only the most durable construction methods so that your bed will stay comfortable and reliable for years to come. Furthermore, our products are rigorously tested before they leave our factory, so you can feel confident that you're getting a top-quality product.
Been Repeatedly Reviewed Positively By Customers
The best part about online shopping is the customer reviews. Crafted Beds customers have been raving about their experience since its inception. As we continue to grow, these reviews remain overwhelmingly positive.
Customers praise the quality materials used in all of the beds and the wide variety of sizes and styles offered. Many customers also appreciate the ease with which they can order and deliver their beds directly to their door. No more lugging a heavy box home from the store!
We are proud of our commitment to excellent customer service at Crafted Beds. We hope you join the many satisfied customers who have already switched and start sleeping on your Crafted Bed tonight.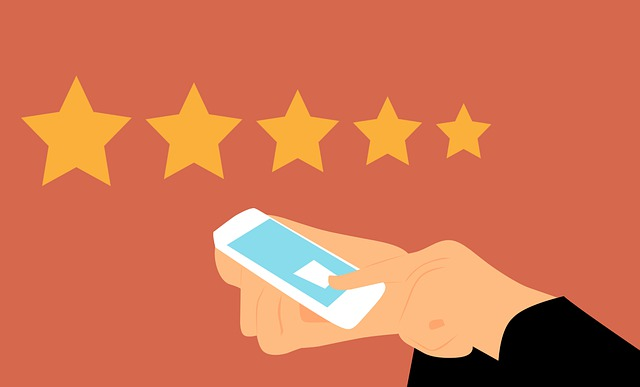 Assure Both High-end Quality And Affordability
Crafted Beds are an excellent option if you want to upgrade your sleeping comfort without breaking the bank. We provide the highest quality beds at the most affordable rates without sacrificing quality or comfort.
Moreover, our beds come with a warranty for added peace of mind, and each one is meticulously crafted using high-end materials such as foam, latex, and memory foam. Our designs are sleek and modern yet timeless in style to ensure you'll enjoy the same sleeping experience for years.
FAQs
Now that you know all about buying your new bed, let's look at a few frequently asked questions.
What Is The Point Of A Divan Bed?
Divan beds are frames with a headboard and footboard that are usually upholstered in fabric or leather. Like storage beds and ottoman beds, divan beds typically include built-in storage space underneath the mattress, making a divan bed an efficient space saver for small bedrooms.
Do Hotels Use Divan Beds?
Yes, many hotels use divan beds and ottoman beds as guest beds in their rooms and suites. Divan beds, like ottoman beds, are bed frames with drawers or storage space underneath the mattress, making divan beds popular for storing extra items in a hotel.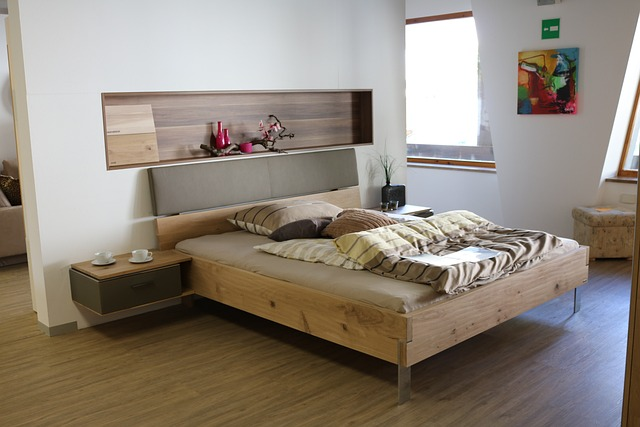 Are Memory Foam Mattresses Good For Your Back?
Yes, memory foam mattresses are known to be good for your back because they conform to the shape of your body, providing superior support and comfort. These mattress also relieves pressure points on the body, allowing for a more restful sleep.
Wrap Up
To sum up, buying a bed can seem like an intimidating task. But with the correct information and tips, you can be confident in your purchase. Hopefully, this article gave you a good overview of the various places to buy beds and mattresses and helpful tips on what to look for when shopping.
Lastly, remember to check out Crafted Beds, the ultimate destination for all your bed and mattress needs. We provide an extensive selection of products, so you can find something that fits your budget and lifestyle. Plus, our helpful team of expert sleep assistants are always available to answer any questions or concerns about purchasing a new bed. So don't hesitate - head to Craftedbeds. Get your dream bed now!
---