Are you tired of waking up with aches and pains?
Do you want to improve your sleep quality?
If yes, you're not alone. Many people grapple with uncomfortable mattresses that fail to offer the support necessary for a restful night's sleep.
Well, worry not; there's a solution - Tempurpedic mattresses.
Unlike a memory foam mattress, these Tempurpedic mattresses are crafted with unique materials that make them stand out in bedding. But what is a Tempurpedic mattress made of, and how do they differ from traditional memory mattresses?
In this guide, we'll dive into the specifics of Tempurpedic mattresses. We'll break down the materials used and explore why they are superior for a comfortable and supportive sleep experience.
So, let's begin!
What is a Tempurpedic Mattress?
A Tempurpedic mattress, first introduced by Tempur-Pedic in the 1990s, is a unique memory foam mattress known for its pressure-relieving qualities. 
The dense memory foam adapts to your body shape, relieving high-pressure areas. These mattresses also utilise phase-change technology in their foam layers to maintain coolness. 
While Tempurpedic mattresses are premium, there are cheaper alternatives available. So,
What Sets Them Apart?
The Tempurpedic mattress is built with a proprietary material - Tempur foam. It is an open-cell, viscoelastic polyurethane foam created from NASA's research into aeroplane seat cushion materials.
What sets it apart from traditional memory foam is its density and resilience. It has a higher density of 5.3 lb/ft³ compared to the standard 3.0 lb/ft³ of regular memory foam. This makes it more durable and supportive.
Moreover, Tempur foam can quickly bounce back to its original shape after use, unlike traditional memory foam that might retain body impressions over time. These large-size mattresses are superlative of the cheaper memory foam alternatives just because of their density and longevity.
Construction of a Tempur-Pedic Mattress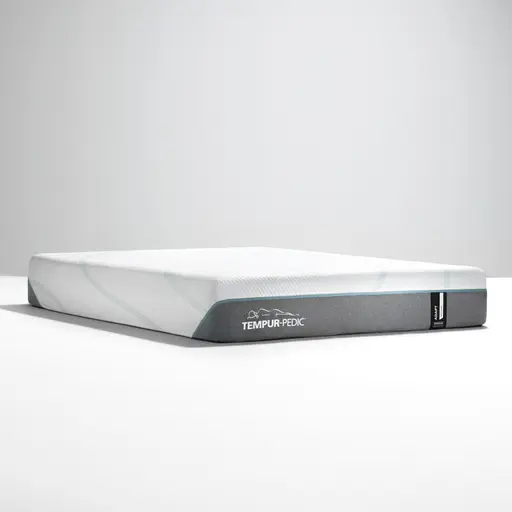 The construction of a Tempur-Pedic mattress involves several innovative layers. The core consists of proprietary TEMPUR material, an advanced memory mattress version known for exceptional pressure relief and support. This material adapts to the individual's body shape, weight, and temperature for customised comfort. 
Furthermore, many Tempur-Pedic mattresses also feature a layer of TEMPUR-CM+™ material designed to manage the mattress's climate and address heat retention issues common with memory foam products. It improves airflow and breathability for a calm sleep environment. 
All these layers work together to provide targeted support and reduce motion transfer, ensuring uninterrupted sleep throughout the night.
Different Types of Tempur-Pedic Mattresses
Let's now look at the different types of Tempur-Pedic mattresses available. Tempur-Pedic offers a range of high-quality beds designed for comfort and support. Here are some popular options that might suit your specific needs:
TEMPUR-Cloud® mattress: The TEMPUR-Cloud® mattress, with its proprietary viscoelastic material, reduces motion transfer and adapts to your body's weight, shape, and temperature.
TEMPUR-Adapt® mattress: The TEMPUR-Adapt® Collection, which includes the original Adapt, ProAdapt, and LuxeAdapt variants, provides a personalised sleep experience.
TEMPUR-Breeze° mattress: The TEMPUR-Breeze° Collection is designed for those who sleep hot, featuring cooling technology to maintain an ideal body temperature.
Comparing Tempur-Pedic with Regular Memory Foam Mattresses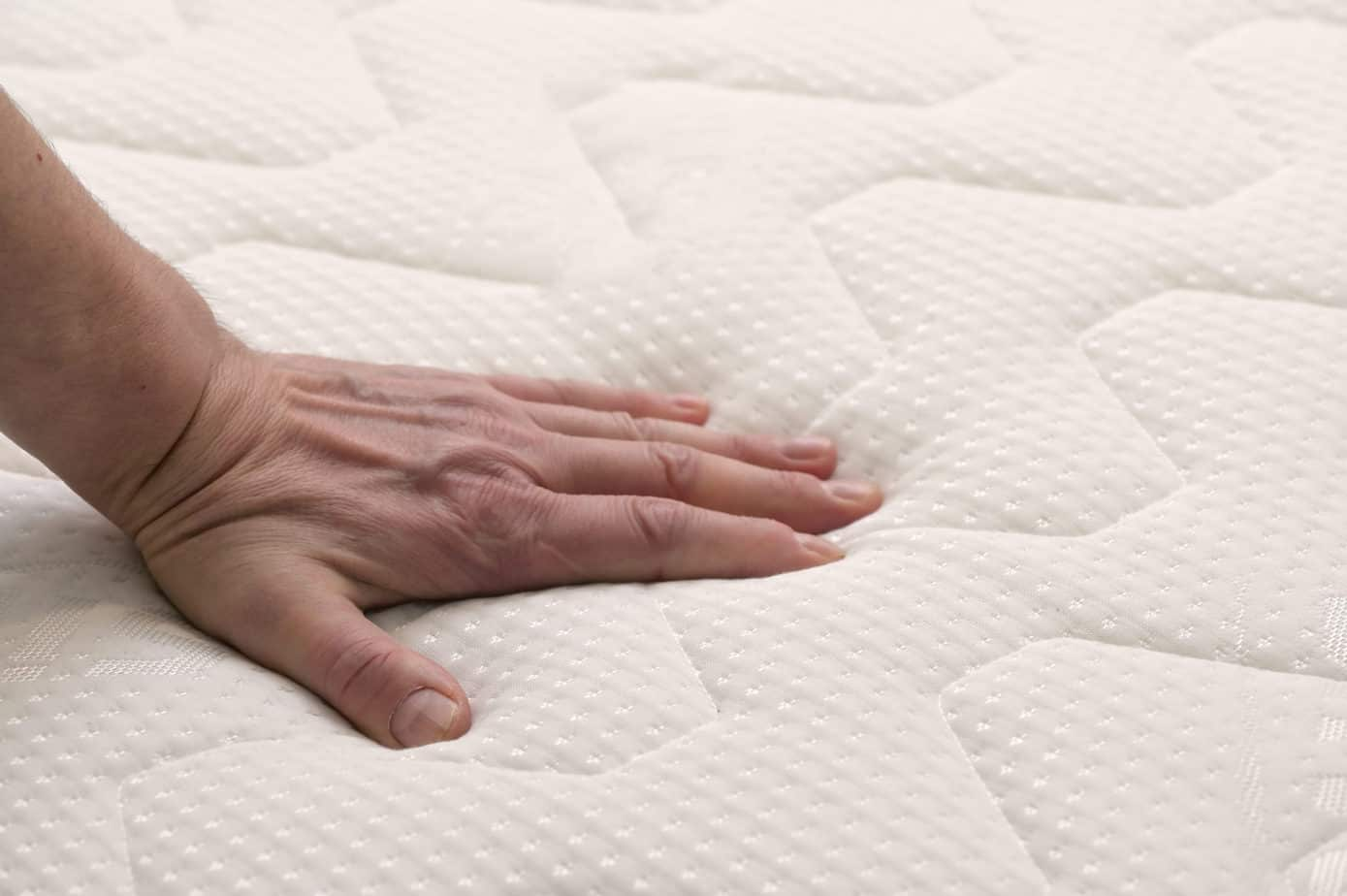 Now you fully understand what Tempurpedic mattresses are and how they work, it's time to compare them with regular memory foam mattresses.
Tempur-Pedic uses its proprietary TEMPUR-Material™, designed for optimal support and pressure relief. This material prevents the feeling of being stuck in the bed.

Regular mattresses use viscoelastic foam, which may not conform to the body or offer the same level of support as Tempur-Pedic. They often use higher-density foam for better weight deflection but might not provide the same comfort level.

A vital benefit of a Tempur-Pedic mattress over regular memory foam is its superior motion isolation, making it an excellent choice for couples.

Tempur-Pedic's advanced design and materials contribute to a more restful sleep.
Overall, the choice between Tempur-Pedic and regular memory mattresses comes from personal preference and budget. Tempur-Pedic offers a premium experience, while stable memory foams may provide a similar feel at a potentially lower cost.
Pros and Cons of Tempurpedic Mattresses
Let's now dive deeper into the pros and cons of owning a Tempur-Pedic mattress.
Pros of Tempurpedic mattresses:
Here are some of the benefits you can expect from using a Tempurpedic mattress:
They utilise luxurious slow-sinking foam, providing unmatched comfort.

They offer sturdy edge support, a standout feature compared to other brands.

The unique Tempur foam conforms closely to your body, offering superior pressure relief.

They are particularly beneficial for side sleepers or those with chronic pain.

These Mattresses are also called hygienic mattresses, as it is resistant to dust mites, mildew, and other allergens.

Their durability surpasses many other mattresses on the market.

Despite their higher price point, their comfort level and lifespan make them a worthwhile investment.
Cons of Tempurpedic mattresses:
There are several reasons why people choose other mattresses over Tempurpedic mattresses:
They are more expensive than other foam mattresses, which may deter budget-conscious shoppers.

Some users have reported that these mattresses retain heat, making them less cool than conventional mattresses.

The close-conforming memory foam may reduce mobility, making it harder for restless sleepers to move around.

Some customers have reported difficulties with the warranty process.
Is a Tempur-Pedic Mattress Worth It?
Now that you know all the benefits of Tempur-Pedic mattresses, you might question its Tempur-Pedic Mattresses Worth. Well, yes. Based on reviews and user experiences, these mattresses are worth the investment. The brand uses original memory foam developed by NASA in their material, known for its comfort and durability.
Additionally, Tempur-Pedic beds offer excellent longevity, making the per-night cost reasonable. They also incorporate Tempur-ES comfort foam for superior cooling properties. High customer satisfaction ratings further affirm the quality of Tempur mattresses.
Overall, despite the initial cost, their comfort, durability, and satisfaction make them a worthwhile investment.
Final words
That's all you have it. Although Tempur-Pedic mattresses might seem pricey, their innovative construction and use of exclusive materials provide unmatched comfort and support. But, if you're thin in the margin, you can Check CraftedBeds memory foam mattresses designed with similar technology and quality at a fraction of the cost.
In that way, you can enjoy the benefits of a Tempur-Pedic mattress without breaking the bank. With our impressive quality and customer satisfaction ratings, it's safe to say that Our mattresses are one of the best options for a restful and comfortable sleep experience.
So why not give it a try now?
Visit CraftedBeds to explore our range of affordable, high-quality memory foam mattresses and start your journey towards better sleep today!
---