Are you looking for a unique way to give your bedroom a makeover?
Are you tired of the same old bed frames on the market and in search of something different?
If so, you should now look at a brand-new sleigh bed. A sleigh bed is a beautiful yet functional piece of furniture that instantly adds character and style to any room while providing you with all the support and comfort needed for a good night's sleep.
If it is not possible to buy one, then why not take the challenge of building your own metal frame? With our comprehensive guide on building a bed frame, we'll provide you with all the tips and tricks necessary to construct your bespoke bed frame.
So, let's get started and find out how to build metal bed frame that will last for years. Read on to learn more.
How to Build Your Own Metal Bed Frame: A Crafted Beds Ltd Guide to Designing and Constructing Bunk Beds, Platform Beds, and More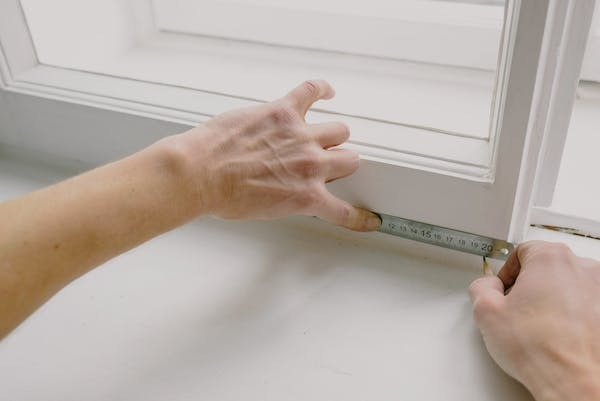 Building a metal bed frame is no easy feat. It requires patience, precision, and the right tools and materials to ensure your frame will be sturdy and secure. Follow this Crafted Beds Ltd guide to create an aesthetically pleasing yet functional frame that lasts years.
Preparation
Begin by assembling your toolbox. You'll need all the bolts, a circular saw, and a tape measure. Cross arms, side arms, side rails, and metal brackets are also necessary components for the bed frame structure. A box spring, mattress, and headboard will also complete the bed's form. Remember to keep your instruction manual handy for specific assembly instructions.
Gather the Necessary Supplies
Next, gather your supplies. This includes the metal, nuts, screws, and paint if you plan on adding a personalised touch to your frame. Do not forget end caps for the legs of your bed frame, which will protect your floor from scratches. If you're planning to make the bed mobile, consider adding wheels to the design.
Prepare the Floor Space and Measurements
Before construction begins, prepare the floor space. Ensure there's ample room for the bed frame, and use your tape measure to confirm the measurements. Mark out the exact dimensions of the bed on the floor with a non-permanent marker. This step can make assembling the frame much easier as it clearly indicates where each part should go.
Select the Right Materials
Choose the materials for your bed frame. Metal bed frames are durable and provide excellent support for any mattress. For the frame, you'll need cross arms, side rails, and center support. Moreover, a box spring is also recommended for added comfort and height.
Construction
Start the construction process by attaching the side rails to the head and foot of the bed frame. Attach the cross arms to the side rails using bolts by ensuring they're firmly secured. Next, attach the centre support to the cross arms. This will provide additional stability to the bed frame. Secure the side arms and lock them into place using metal brackets. Once all parts are securely fixed, attach the box spring and the mattress.
From Choosing the Right Mattress to Assembling Headboard, Frame, and Platform - A Blueprint for Building Your Bespoke Metal Bed Frame
Building your bespoke bed frame requires forethought and precision, from choosing the right mattress and headboard to assembling all the components. Follow this blueprint to create a strong yet beautiful bed frame that stands out.
Mattress Selection and Measurements
The next step after you've got rid of your old bed frame and created a new one is selecting the right mattress. According to the Sleep Foundation, individuals should base their mattress choice on their most common sleeping position. If there's no primary position, a Medium Firm offers the best comfort. Measure your selected mattress accurately using a tape measure. This will accurately guide the dimensions of your bed frame.
Tools You Will Need for Assembly
In terms of tools, you'll need all the bolts, screws, and metal brackets necessary for secure assembly. A circular saw may come in handy for any adjustments, while end caps will protect your floor from potential scratches caused by the legs of the bed frame.
Assembling Your Frame: Step By Step
Now you've got the right components, tools, and measurements necessary for assembling your frame. Here's a step-by-step guide to help you get it done:
Start by attaching the side rails to the head and foot of the bed frame using bolts

Attach cross arms to the side rails

Add centre support for additional stability

Secure side arms and lock them into place using metal brackets

Attach the box spring to the frame and mattress

Add end caps for the legs of the bed frame

Apply paint if desired

If you wanna make a mobile bed, add wheels to each corner of the frame

Attach the headboard to the bed frame

Carefully test all parts to ensure a safe and secure construction
Rails Installation, Side Panels Construction, and How to Attach Your Headboard to Your New Metal Bed Frame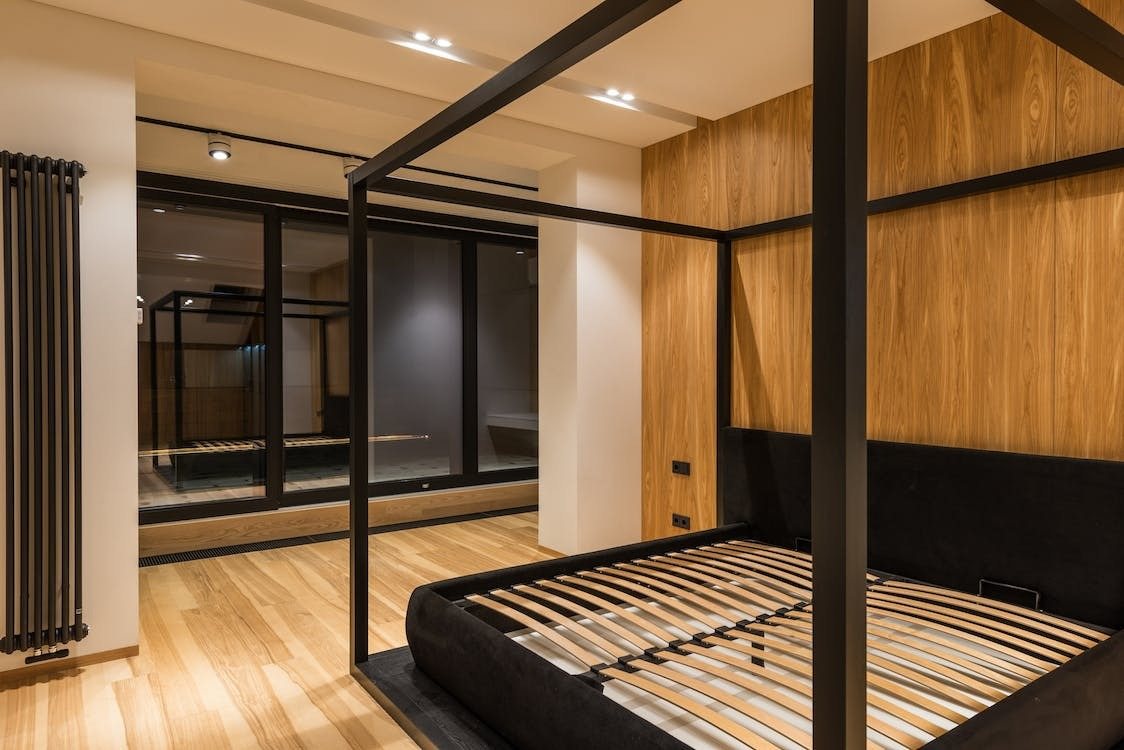 The installation of rails, construction of side panels, and attachment of a headboard and footboard are key elements of a successful metal bed. Therefore, we've paid special attention to these tasks in this guide. Here's how to tackle them with ease.
Installing Rails to the Sides of Your Frame
Firstly, ensure that the floor space is clean and clear. Lay out your rails according to the manufacturer's instructions provided. The rails should be installed on both sides of the frame, providing stability and support for the bed. This process involves attaching each rail to the headboard and footboard using bolts and screws. It's a pretty straightforward process, but make sure to tighten all bolts and screws securely to ensure a strong and sturdy bed frame.
Construct Side Panels with Decorative Trim (if desired)
Next, consider adding a decorative trim to the side panels of your bed frame. This is an optional step, but it can add a touch of elegance to your bedroom. You can use painted plywood or wood with a natural finish for the panels. Cut the panels to the length and width of your bed frame, then attach them to the rails using screws and brackets. Be sure to sand down any rough edges for a smooth finish.
Attaching Headboard and Footboard to Metal Bed Frame
Then, attach the headboard and footboard to your metal bed frame. This will complete the basic structure of your bed. Align the headboard and footboard holes with the slots on the side rails, then secure them with screws. If your bed frame design includes optional features like wheels or glides, it is time to install them.
Finishing Touches: Adding Wood Slats, Adjustable Legs, or Customizable Features to Make Your Metal Bed Frame Truly Unique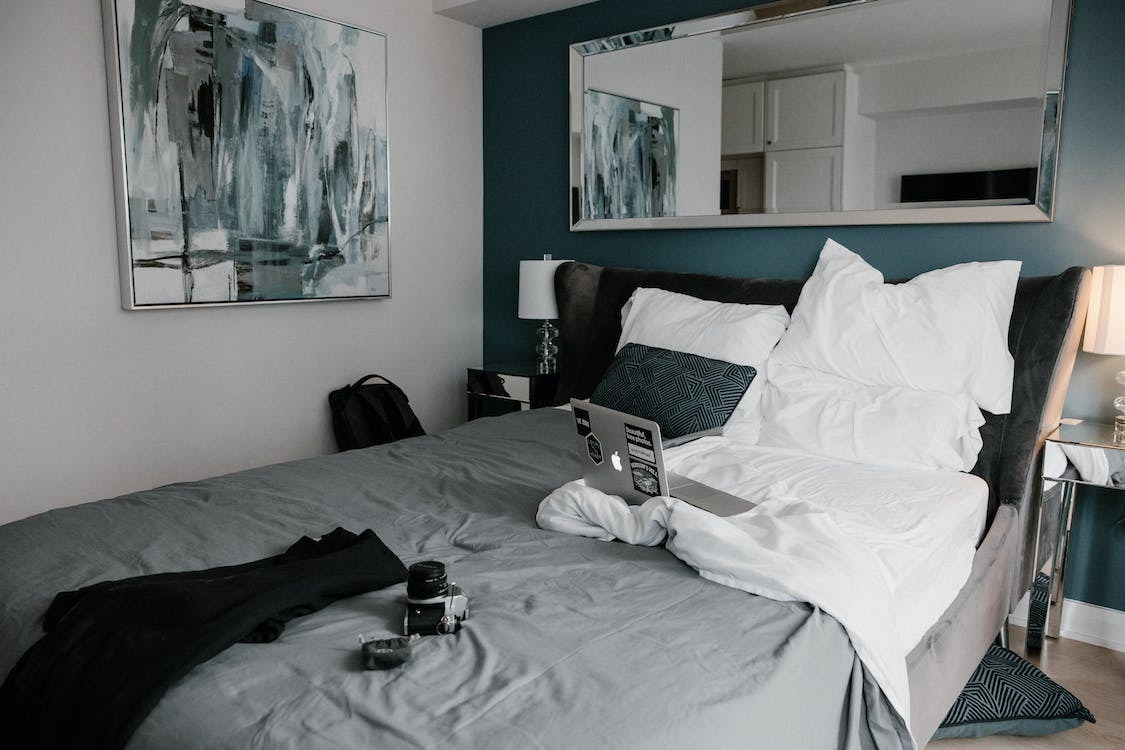 The finishing touches are what will truly make your metal bed frame stand out. Here are a few suggestions on features you can add:
Wood Slats – These slats provide additional support and stability to the mattress, making it more comfortable and durable. They also give your bedroom a classic look, as if you were sleeping in a country cottage.

Adjustable Legs – This feature lets you adjust the height of your bed frame so you can accommodate different mattress heights.
Customizable Features – Add extra touches to make your bed frame unique, such as drawers or hidden compartments for storage. A footboard that can be used as a bookshelf or even a trundle bed – the possibilities are endless.
By following this blueprint for creating a bespoke metal bed frame, you can ensure your bed is strong and beautiful – a haven of comfort for many years.
Get Your Mattress The Bed It Deserves! Create a Sturdy, Stylish Metal Bed Frame for Your Comfortable and Luxury Bed Range
That's all you've got to do to create a metal bed frame from scratch. But why should you go through all the trouble when you can get a professionally crafted one? Craftedbeds is here to provide luxury beds made with high-quality materials and impeccable craftsmanship.
From intricate designs to simple frames, our range of metal bed frames comes in various styles and sizes. We also provide adjustable beds and storage space underneath your bed, which allow you to customize the height of your bed for maximum comfort, and you can easily store away belongings.
Plus, we offer free assembly and delivery all over the UK, so you don't have to worry about any setup.
So don't wait...
Get your mattress the bed it deserves with a sturdy and stylish metal bed frame from Crafted Beds!
---