Are you struggling to sleep due to hip and back pain? If so, then you are not alone. In the UK, millions suffer from aches and pains in their lower back and hips due to poor sleeping positions or old firm mattresses that no longer provide adequate support.
Getting the proper orthopaedic firm mattress or memory foam can improve your sleep quality and reduce pain in the hips and lower back. That's why we have created this comprehensive guide for readers looking for the best mattresses for hip and back pain relief in the UK.
In this guide, we will review some of the most popular mattresses today by crafted beds, explain how different materials used in mattresses can help reduce pain, and provide tips on finding the perfect new mattress for your needs. So keep reading, and you'll soon say goodbye to those aches and pains!
Symptoms Of Hip And Back Pain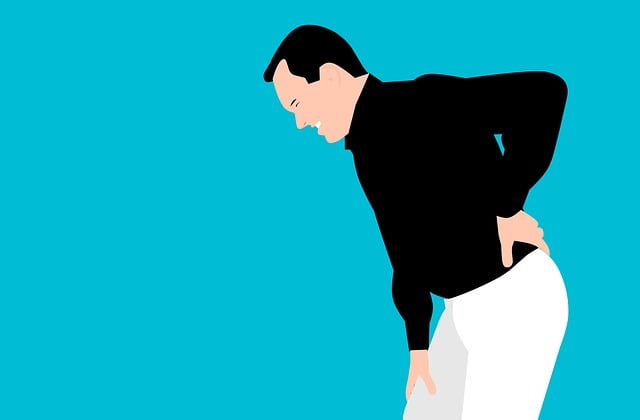 Hip and back pain can affect anyone, regardless of age or activity level. Common symptoms include aching, sharpness, stiffness, and difficulty moving the affected area. People with hip and back pain may also experience numbness, tingling sensations, or burning sensations in addition to other symptoms like restless leg syndrome. Depending on the condition causing your hip and back pain, you may experience reduced mobility or difficulty bending, twisting, or standing up straight.
In some cases, hip and back pain can also be accompanied by swelling or redness of the affected area. This can be caused by inflammation, often a symptom of an underlying condition such as arthritis. Additionally, if an injury causes pain, it may be accompanied by bruising or discolouration.
Understand The Relationship Between Mattresses And Back Pain
A mattress is an essential part of a good night's sleep, yet a too-firm or too-soft mattress can also be the source of back pain in some cases. With research indicating that 75% of adults experience back pain at some point in their lives, understanding the relationship between your mattress and back pain can help you determine if a new mattress is necessary to improve your sleeping comfort and health.
Hip and back pain has various causes, from muscle strain to spinal misalignment. These conditions can be exacerbated by an unsupportive mattress, as the wrong type of mattress may not provide the support your body needs throughout the night. If you have an unsupportive mattress, this could lead to tossing and turning throughout the night, which can disrupt sleep and result in further pain.
When selecting a mattress, there are several things to consider that can help relieve back pain at night. Choose a mattress according to your sleeping position that also offers enough support for your body weight and shape. It is essential for reducing pressure on the spine and providing comfortable sleep.
Benefits Of A Good Mattress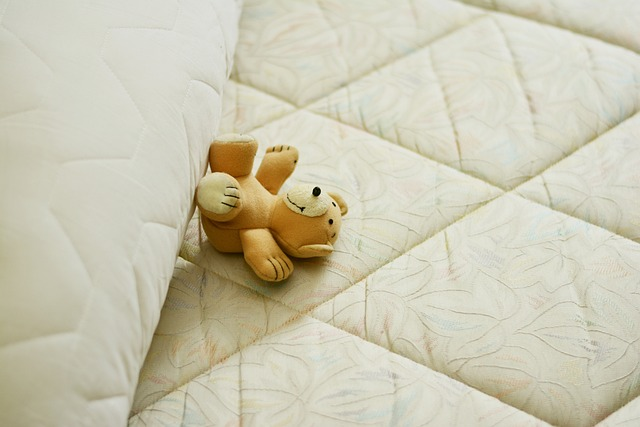 There are several benefits of a good mattress that are listed below:
Improved Sleep Quality
A good mattress will provide the ideal level of support for your body, ensuring that you can rest and sleep comfortably. With improved sleep quality, your body can recharge and regenerate in preparation for the next day.
By correct spinal alignment, a mattress can also reduce the risk of aches and pains, leaving you feeling well-rested in the morning. An optimal sleeping environment makes you more likely to experience deeper sleep throughout the night. This can help improve your overall mood and energy levels during the day.
Back Pain Relief
Back pain is one of the most common chronic pains, affecting up to 75% of people at some point. It is often caused by poor posture, injury, or incorrect sleeping habits.
Sleeping on the wrong mattress can also aggravate existing back pain and lead to new aches and pains. A too-soft or firm mattress can strain the spine, causing it to misalign and cause pain.
Finding a mattress for back pain that supports your body's natural alignment is the best way to prevent it.
Reduced Stress And Anxiety
When you can sleep comfortably and deeply, this can help reduce stress levels in the body. A good mattress is designed to contour your body and act as a pressure relief, leading to a better night's sleep.
It also reduces tossing and turning, leading to lower anxiety levels. When you wake up feeling refreshed and full of energy, you can go on to have a productive and stress-free day. So, a mattress that suits your body type and sleeping position helps reduce stress.
Improved Immunity
A quality mattress can help to improve your immune system and overall health. Sleeping on a supportive mattress ensures your body is in the correct alignment, helping you wake up feeling refreshed and revitalized.
This allows your body to fight off better illness and disease and reduce inflammation caused by stress or over-exertion. Additionally, a quality mattress helps regulate your body temperature and allows for adequate air circulation, reducing the chance of allergies or skin irritations.
The Benefits Of Memory Foam Mattresses For Back Pain And Aches
Memory foam mattresses are highly recommended for people with back aches. This type of mattress is designed to provide superior support and comfort, and its contouring properties can help reduce pressure points that cause aches and pains.
Memory foam also can absorb movement, which means it won't cause disruptions throughout the night for people with partners or children who share the bed.
Additionally, memory foam mattresses provide good breathability and are designed to be highly durable and provide extra support. Investing in a quality memory foam mattress can help make a real difference in relieving your hip and back pain.
Good News
Craftedbeds have multiple mattress options like a hybrid mattress, pocket-sprung mattress, firmer mattress, medium firm mattress, latex mattress, spring mattress, softer mattresses, and all other top varieties.
Each one of them has individual qualities with multiple foam layers, which make our mattress different from others. All of them are the best mattresses that are available for people of varying body weights, side sleepers, and stomach sleepers. Browse our mattress collection to learn more!
How To Make Your Mattress Comfortable And Pain Relief
The mattress is one of the essential elements when finding a comfortable and pain-free sleeping position. Suppose your bed does not provide the necessary pressure relief and support for your body. In that case, you can end up with uncomfortable nights and experience more chronic pain and fatigue during the day.
So, invest in a new mattress that is designed to contour your body shape while relieving pressure. For people with back pain, a memory foam mattress is the best option for providing proper support and cushioning. For those who are suffering from hip pain, an orthopaedic firmer mattress would be a good option.
You can also read an orthopaedic or memory foam mattress to understand the difference.
How To Choose The Right Mattress
When choosing a mattress for back pain or hip pain, several essential factors must be considered. Choosing the right mattress can make a significant difference in managing and relieving your symptoms.
Firmness Of The Mattress
First and foremost, look at the firmness of the mattress you're considering. Generally, too a soft mattress can cause hip pain. So, the best mattress is for that medium-firm to the firm mattress. They are best for relieving hip pain, as they provide firmer support.
At the same time, it's essential to ensure the mattress can contour your body and provide adequate support for your back, and shoulders can be good for back pain. So, a softer mattress designed with memory foam can be the best mattress for back pain.
Support
Support is equally important when selecting a mattress for hip and back pain. Look for beds with high-grade materials designed to provide support and comfort.
Memory foam mattresses may provide better support since they can contour around your body's contours. Also, look for a mattress that is designed to reduce motion transfer, which can help minimize nighttime disturbances that may cause or worsen the pain.
Durability And Breathability
Durability and breathability are essential when selecting a mattress for back pain and hip pain. So, always ensure the mattress is constructed with materials built to last; some of the best materials are latex and memory foam. Also, look for beds designed to provide good airflow, as this can help regulate your body temperature and reduce sweating (which can significantly contribute to hip and back pain).
Top 9 Recommended Mattresses For Hip And Back Pain Relief
Here are our top 9 memory foam and orthopaedic mattresses that will help you to relieve your hip, back, and neck pain.
1.10 Inch Cloud Memory Foam Mattress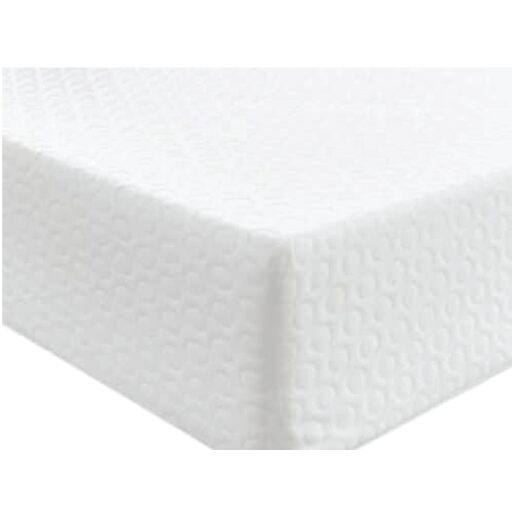 The first mattress in our list is Craftedbeds' 10-inch Cloud Memory Foam mattress. It is a game-changer for those prioritizing a good night's sleep. It's not just a comfortable bed but also a very firm mattress.
It's specially designed to provide a luxurious sleeping experience that is allergen-free, asthma-friendly, and supportive of your spinal health. The foam used in this mattress repels dust mites, a big plus for those who suffer from allergies. The firmer foam provides optimal spinal support, waking you up without stiffness or pain.
One of the standout features of the Cloud Memory Foam mattress is its cloud-like softness, which is both cosy and supportive. Unlike other memory foam mattresses, this one doesn't require flipping every six months for optimal care, making it low-maintenance and convenient. It's also designed to keep its shape over time, so you won't have to worry about it becoming lumpy or saggy.
In short, made in Yorkshire, the Cloud Memory Foam Mattress by Crafted Beds is a testament to the company's commitment to quality. The mattress is delivered rolled up, making it easy to move and set up without any hassle. Even better, it comes with a top-notch five-year guarantee, giving you peace of mind and ensuring you get the best value for your investment.
2.Luxury Orthopaedic Memory Mattress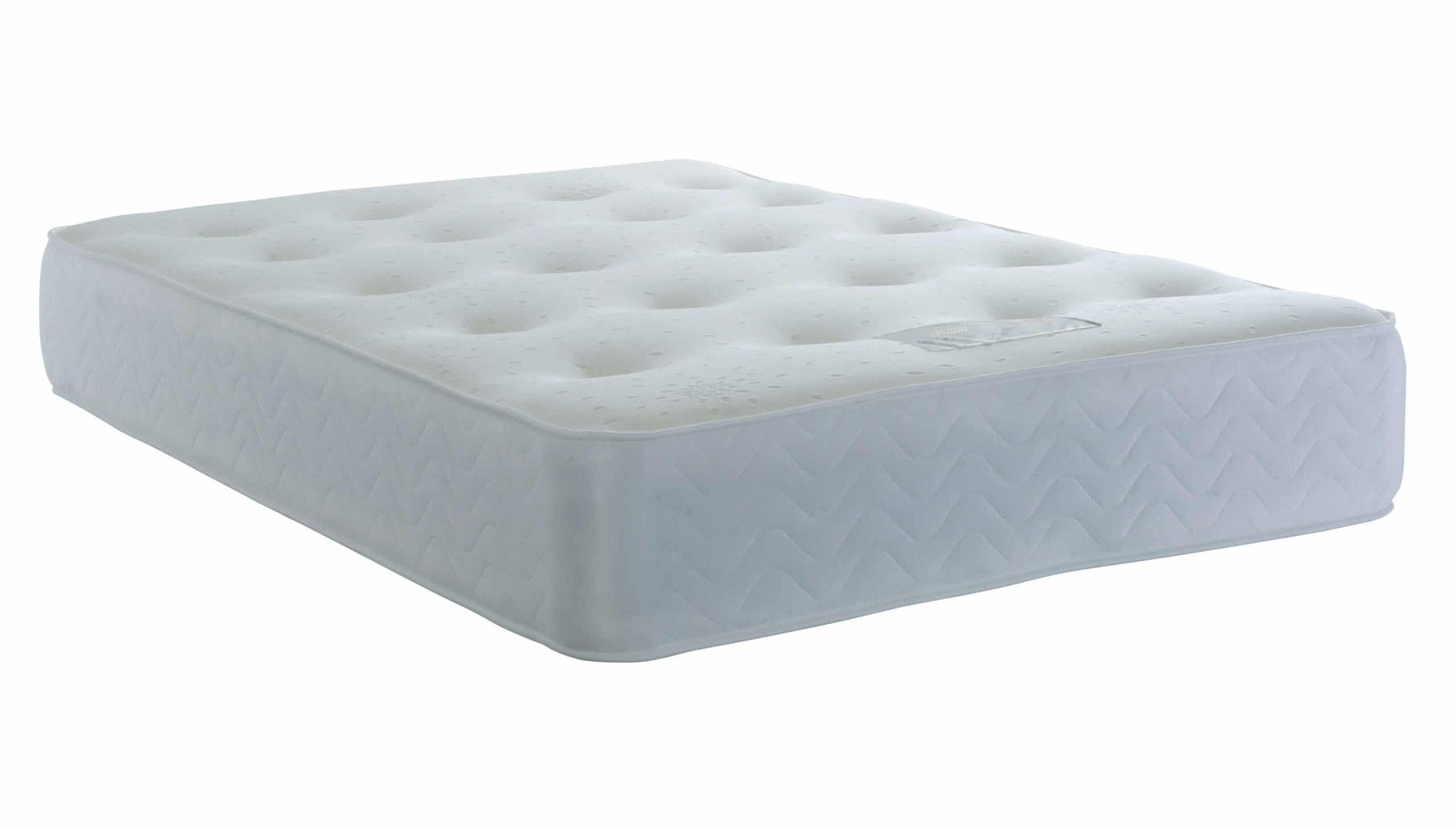 Crafted beds Luxury Orthopaedic Memory Mattress is designed to address hip and back pain. Using the Orthopaedic Bonnell Spring unit for the Core Layer provides optimal body support, ensuring that your spine stays aligned and your body stays in a neutral position throughout the night.
This medium-firm hybrid mattress reduces pressure and stress on your hips and back, effectively alleviating pain and providing a night of peaceful and comfortable sleep.
The mattress's upper layer is also generously padded with high-quality polyester, with the mattress topper providing an extra layer of comfort that can further reduce aches and pains.
This layer, combined with the Orthopaedic Bonnell Spring unit, ensures that the mattress adjusts to your body shape and weight, providing a customized sleeping experience that can effectively mitigate discomfort.
Moreover, the Luxury Orthopaedic Memory Mattress boasts a luxurious aesthetic that most high-end mattresses do not possess. White Lilly Damask fabric at the bottom adds an elegant touch, making your bedroom feel like a high-end hotel suite that you can retreat to at the end of a long day.
Overall, the Craftedbeds Luxury Orthopaedic Memory Mattress is an excellent choice for anyone suffering from hip and back pain. Its orthopaedic design, innate body support, and generous padding can help mitigate aches and pains and provide restful and comfortable sleep. So, if you're looking for an elegant and effective solution for your hip and back pain, the Craftedbeds Luxury Orthopaedic Memory Mattress is worth considering.
3.2000 Pocket Memory Mattress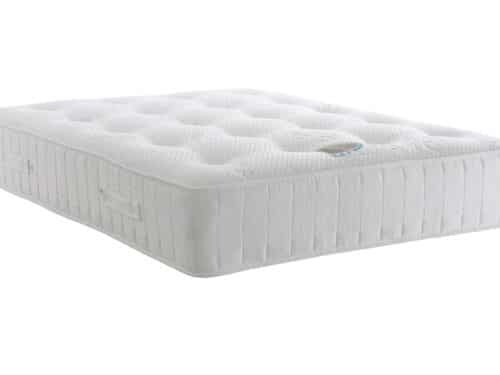 The 2000 pocket sprung system provides unparalleled support, while the foam encapsulation around all four sides ensures long-term durability. The Reflex foam support layer at the bottom of the mattress adds extra comfort, making this mattress perfect for anyone looking for a great night's sleep.
And with its premium British Vitafoam construction and hypoallergenic, anti-bacterial, and anti-dustmite properties, you can rest easy knowing you're sleeping on a product crafted from only the finest materials.
This mattress doesn't require a turn but a regular, periodic rotation from end to end. Its colourful border and zipped cover add a touch of style, making it the perfect addition to any bedroom.
In short, by investing in a Gel Flex 2000 mattress, you're investing in a product that offers exceptional support, comfort, and durability unmatched by any other.
4.Economy Orthopaedic Mattress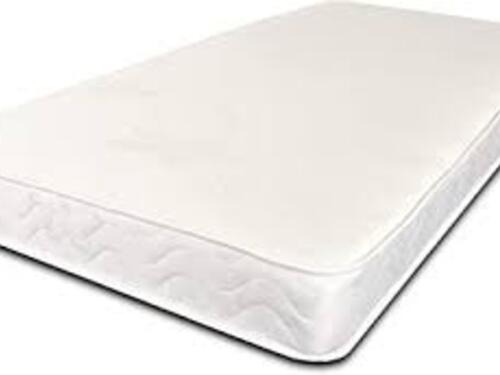 The Economy Orthopaedic Mattress by Craftedbeds is a mattress that truly lives up to its name. With a soft and comfortable feel, this mattress boasts many features that make it the ultimate sleep solution for those seeking comfort and support. The thick layer of reflex foam acts as the foundation layer, providing unparalleled support and ensuring you wake up feeling rested and refreshed.
What's more, the anti-dirty properties of the packaging mean that your new mattress will stay clean and hygienic, even during transport.
Overall, the Economy Orthopaedic Mattress by Craftedbeds is a budget-friendly mattress offering comfort and support. Whether you're looking for a better night's sleep or relief from allergies and asthma, this mattress is a must-have for any discerning sleeper.
So treat yourself to the ultimate sleep experience today and discover the difference the Economy Orthopaedic Mattress can make in your life.
5. Luxury Comfort 1500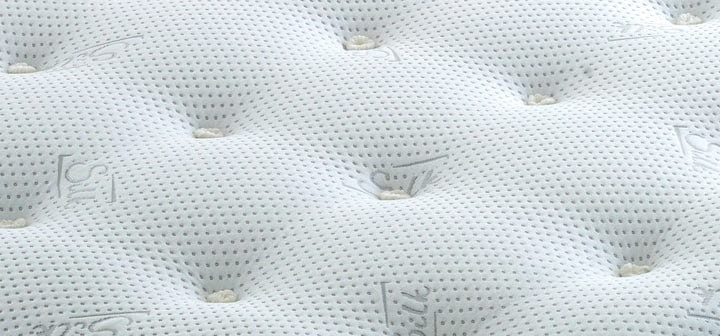 If you're tired of waking up feeling stiff and sore, or you often suffer from hip or back pain, then the Luxury Comfort 1500 by Crafted Beds can be a great choice for you.
With its 1500-pocketed springs, this mattress provides unparalleled support and responsiveness to your body's shape and weight. Its medium support level ensures it is neither soft nor firm, offering the perfect balance of comfort and support.
But what sets this mattress apart is its micro-climate fabric, which regulates temperature and ensures a cooler and fresher sleep. This feature is essential for those suffering from hip or back pain, as overheating can exacerbate discomfort.
So say goodbye to aches and pains with the best mattresses for hip and back pain in the UK. Choose the Luxury Comfort 1500 by Crafted Beds and enjoy a restful, rejuvenating night's sleep.
6.Gel Flex 2000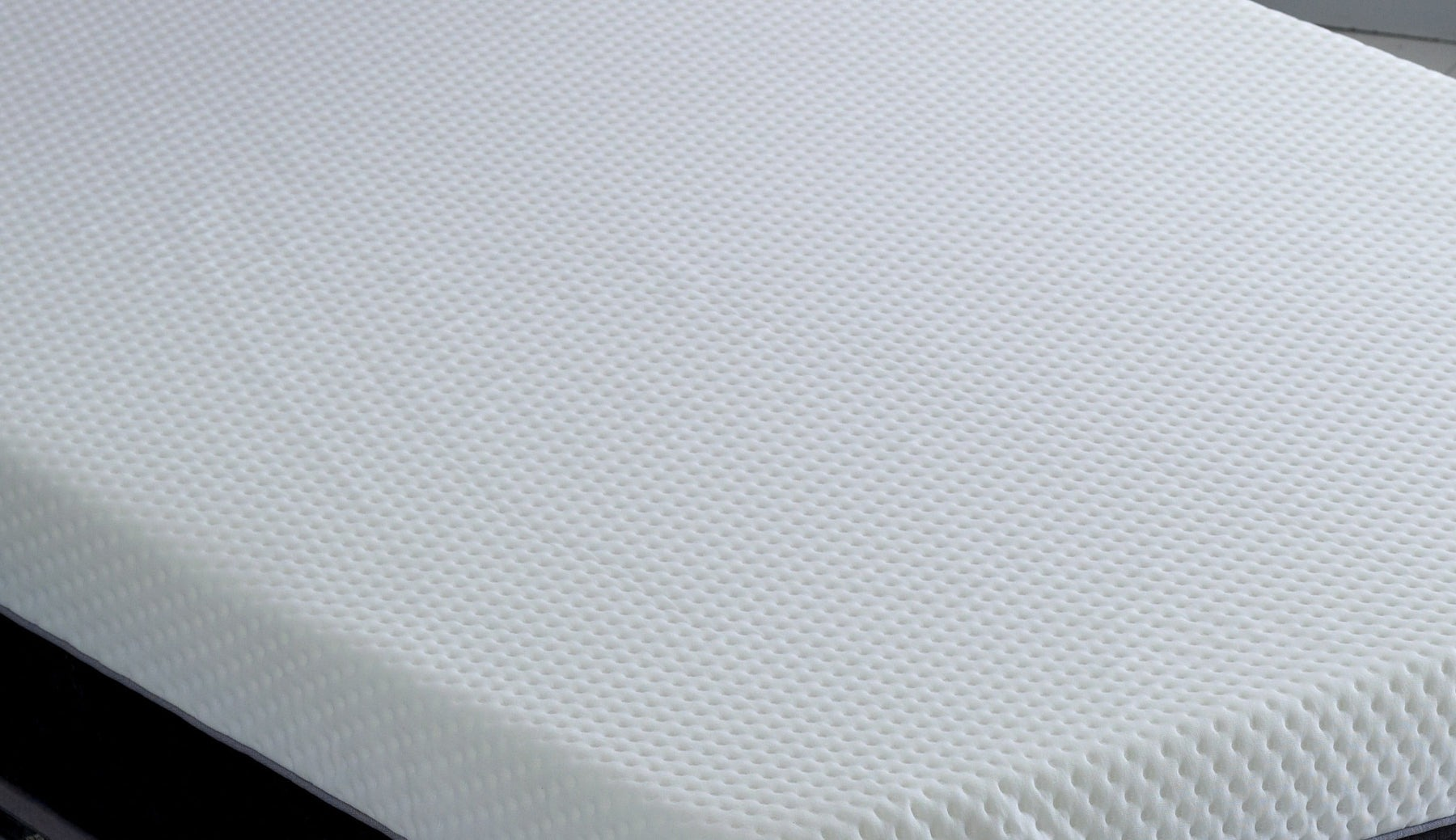 Our Gel Flex 2000 is also particularly beneficial for those with hip or back pain. These mattresses for back pain are made from natural materials and offer enhanced breathability to keep you fresh and relaxed overnight. Additionally, it provides the necessary support to keep your spine aligned and reduce pressure on sensitive areas.
For those who require even more targeted support, our Luxury Comfort line features mattresses with varying compositions to cater to different weather conditions.
The winter side, for example, is designed with a thicker piece for added warmth and cushioning.
In contrast, the summer side is made from lighter materials to prevent overheating during the warmer months. Both sides are carefully crafted to provide optimal support and comfort, reducing the likelihood of waking up with aches or pains.
It's also worth mentioning that the structure of our mattresses plays a crucial role in their comfort level. Our products are designed with advanced technology to ensure maximum support where you need it most. Plus, they're built to last, so you don't have to worry about replacing them anytime soon.
This mattress can be your good allay if you're suffering from hip or back pain. So say goodbye to discomfort and hello to a better night's sleep with our expertly designed Gel flex mattress.
7.Naturelle Mattress 2000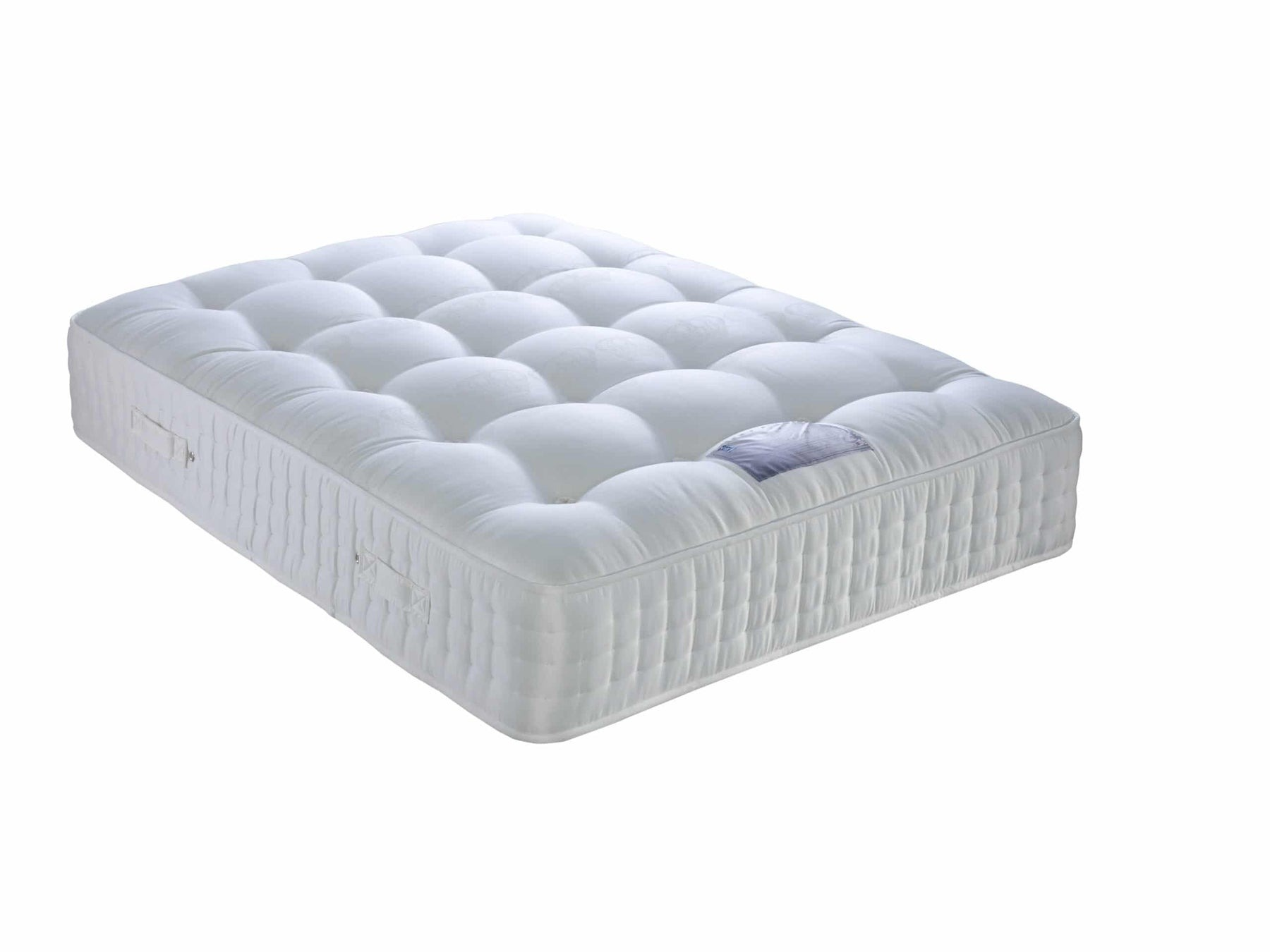 The other best mattress on our list is Naturelle Mattress 2000 by Craftedbeds. It is the perfect solution for those seeking a comfortable yet supportive sleeping surface. The 2,000 pocket springs provide consistent firmness, which not only helps alleviate pressure points but also ensures its physical structure remains intact.
The result is exceptional support and reduced joint pain that you may have been experiencing with your previous mattress.
The luxury viscose fabric is lightweight and breathable, allowing optimal airflow throughout the mattress. This feature helps regulate your body temperature, so you'll stay cool during the summer and warm throughout the winter.
Plus, the double-sided design of the Naturelle Mattress 2000 allows you to flip it over, which is perfect for those who live in areas with varied climates. The Naturelle Mattress 2000 will provide you with the level of comfort you deserve and ensure you get the best possible sleep, no matter the season.
So, if you want a durable, comfortable, and supportive mattress, invest in the Naturelle Mattress 2000 by Craftedbeds and enjoy restful and rejuvenating sleep for many years to come.
8.Luxury Comfort 3000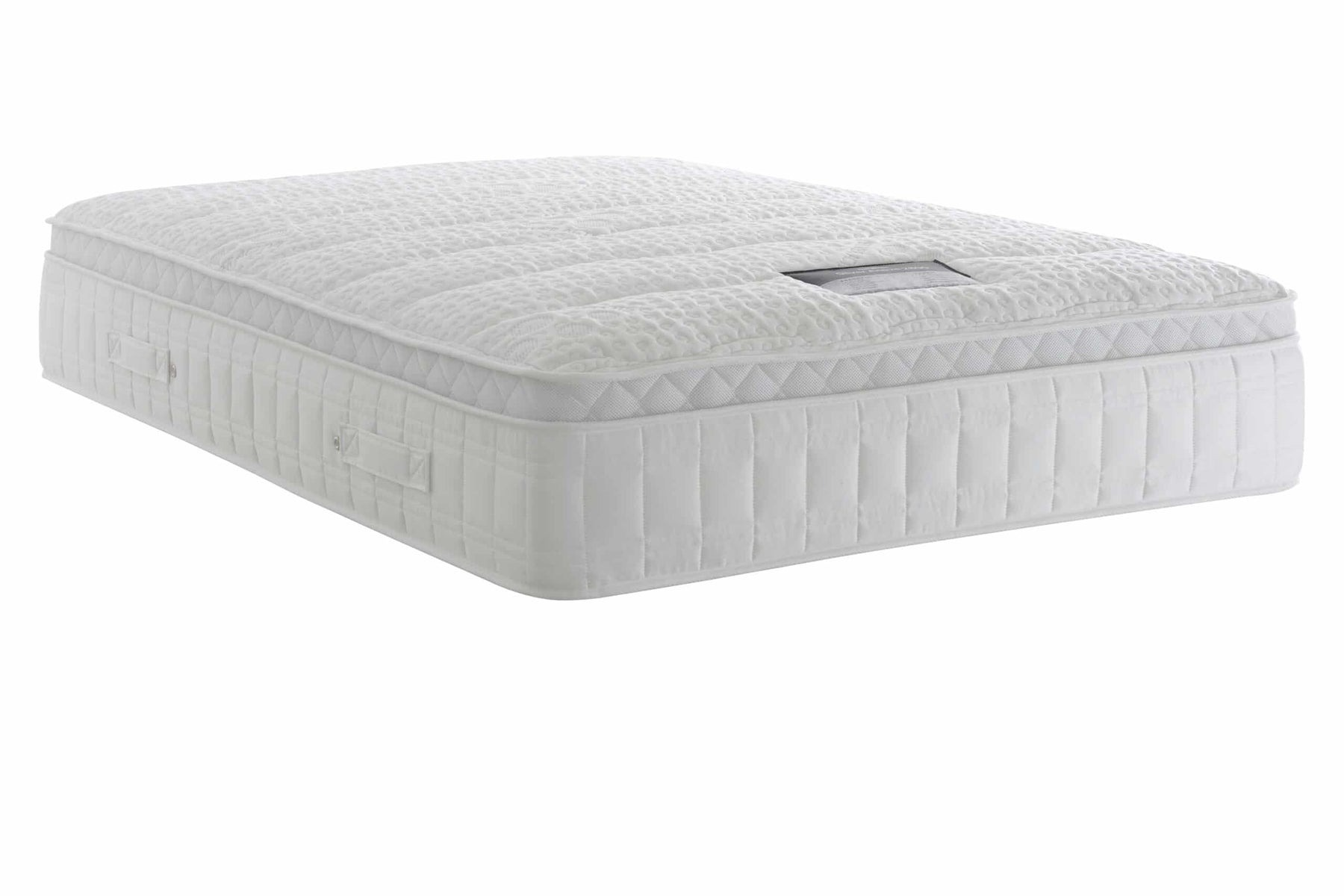 The Luxury Comfort 3000 by Craftedbeds will be the perfect choice if you're looking for a supportive and comfortable mattress.
This mattress features 3,000 individual pocket springs that contour to your body, providing medium to firm support. This support is satisfying and helps relieve pressure points, ensuring a restful night's sleep.
This comfortable mattress also features a layer of intelligent fibre and an upper layer of slick material designed to regulate temperature and keep you cool through the night.
The Luxury mattress is comfortable and durable, thanks to its 100% viscose damask fabric and hand-tufted construction. The deep three-tier stitched border and four flag-stitched handles make it easy to rotate and maintain the mattress's shape over time.
All in all, the Luxury Comfort 3000 by Craftedbeds will be the best choice for you if you want an epic level of comfort in your bedroom.
9.1000 Pocket Memory Mattress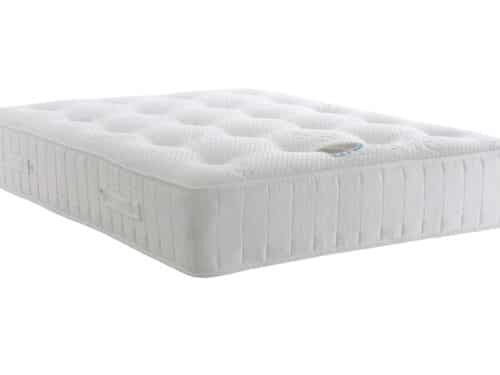 With the 1000 Pocket Memory Mattress by Crafted Beds, you can say goodbye to sleepless nights and aching joints. This mattress is expertly designed to provide optimal support and pressure relief for those with hip and back pain, ensuring a comfortable and restful night's sleep.
The 1000-zoned springs are specially tailored to provide targeted support, easing pressure on your hips and back while promoting healthy spinal alignment.
In addition, the gentle hugging sensation provided by the pocket springs ensures that your body is evenly supported, preventing any single area from bearing too much weight.
The memory foam layer is the cherry on top, effectively conforming to your body's contours and preventing excessive pressure buildup on your joints.
This feature is essential for those with hip and back pain, as a lack of pressure relief can lead to discomfort and pain throughout the night. Moreover, our 1000 Pocket Memory Mattress's highest affordable price makes it the top choice for all those who are looking for a comfortable solution for their aches.
FAQS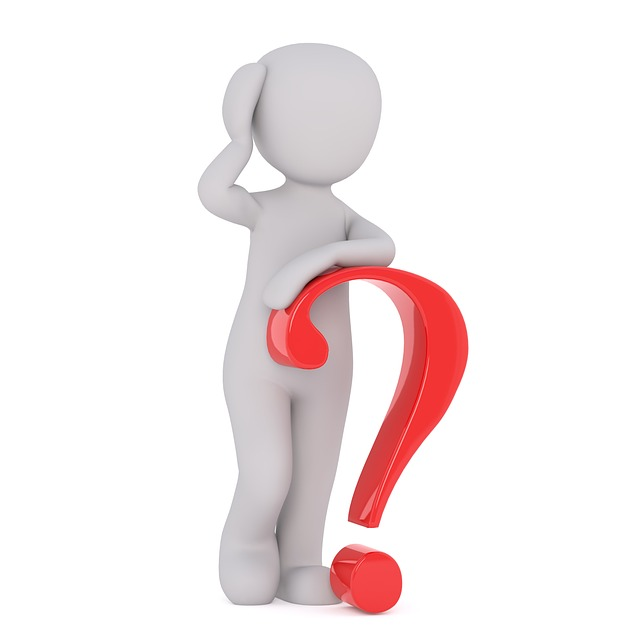 Is Nectar Memory Foam Mattress Better Than Memory Foam Mattress By Crafted Beds?
No, there's no difference in quality. But, the Nectar memory foam mattress is quite expensive compared to the Craftedbeds' memory foam mattress. Our memory foam mattress is more durable and provides better support for your back and hips due to its high-density foam construction the nectar memory foam mattress.
What Is The Best Mattress Brand For Lower Back Pain?
Crafted beds are often cited as the best mattress for lower back pain. We offer various mattress types, from memory foam to innerspring and hybrid models. So, you can choose the perfect firm mattress according to your choice.
Do I Need A Special Mattress For Hip Pain?
Yes, depending on your needs, you may need a particular mattress for hip pain. Memory foam mattresses are often recommended as they provide proper support while still being comfortable to sleep on. Orthopaedic mattresses may also be a good option as they offer good support with a softer sleep surface.
Wrap Up
To sum up, it is important to remember that the ideal mattress for your needs depends entirely on personal preference. However, we've reviewed a range of mattress that is designed to relieve hip and back pain. So, you can find one that suits your body weight, body shape, and sleeping habits.
If you are still unsure, consulting with our professional can help guide you towards the perfect mattress for your individual needs.
So, take a step towards enjoying many restful nights of comfortable and pain-free sleep. Contact us now to find the perfect mattresses for back and hip pain. So you can enjoy a peaceful sleep!
---