Have you been tossing and turning all night, struggling to get a good night's sleep? Are you waking up with aches and pains that weren't there before?
 Worry not! You're not alone. Millions of people all around the world face these problems every single day.
But what if you could find a mattress that revolutionizes your sleep? In this article, we will guide you about everything related to mattresses and help you find the perfect mattress for your needs. We will review all types of mattresses, discuss factors to consider when shopping for a mattress, and review some excellent options.
Continue reading to learn how to find your dream mattress and revolutionize your sleep!
How Do I Know When I Need A New Mattress?
It is obvious that if you are experiencing sleep problems and wake up more frequently than usual, it is time to invest in a new mattress. We have gathered a few questions you should ask yourself that will help you decide whether your mattress needs replacement or not:
Does Your Mattress Feel Lumpy Or Uneven?
How you feel when you wake up is a clear sign that your mattress has seen better days. An old mattress loses its density and becomes lumpy and uneven over time, making it difficult for the body to find a comfortable position while sleeping. Sleeping on an old mattress can cause back pain, joint aches, neck stiffness, and fatigue due to inadequate support from the mattress. Sometimes, it may lead to breathing-related sleep disorders such as snoring and sleep apnea if the mattress is too soft or lumpy. So if your mattress is starting to feel lumpy and uneven, it's time to replace it with a new one.
Are You Waking Up With Aches And Pains That Weren't There Before?
Waking up with aches and pains can signify that it's time for a new mattress. Over time, mattresses can become worn down and develop pressure points that cause discomfort while you sleep, leading to pains that weren't there before. So if you're waking up feeling sore and stiff, it's probably time to invest in a new mattress that can support your body and provide the comfort and support that you need for restful sleep.
Is It Over Seven Years Old?
If you've been using the same mattress for seven or more years, it's time to consider replacing your mattress. After seven years of use, mattresses lose their comfort and support. What was once a comfortable mattress can now cause aches and pains from not providing enough support. You should also replace your mattress if it has become stained, torn, or outdated.
Does It Provide More Support For Your Body's Needs?
If your mattress isn't providing enough support, it may be time to look at a new mattress. A good mattress should provide support to align the spine, reduce pressure points, and help you maintain correct posture while sleeping. Crafted beds have pressure-relieving support systems designed to support your body type and sleep position correctly. So if your mattress isn't providing the support you need, it's time to look for one that does.
Now we got a better understanding of when to replace our mattress. But how do we go about buying one? To ensure you find the right mattress for your needs, let's review some common types of mattress available in the UK.
What Is A Pocket Sprung Mattress?
A pocket-sprung mattress is a type of mattress that provides ultimate comfort while providing the perfect level of support. Crafted Beds' pocket-sprung mattresses feature individual pocket springs designed to offer superior body contouring and cushioning for an optimal sleep experience. The pocket springs move independently from each other, allowing them to respond precisely to your body weight and shape, adding comfort and support.
As well as pocket springs, these mattresses are filled with luxurious natural fibres such as wool and cotton for extra comfort. The combination of pocket springs and natural fibres provides a mattress firmness with excellent spinal alignment while providing superior cushioning. This makes it ideal for those needing extra support to sleep comfortably through the night.
Whether you're a back, side, or stomach sleeper, a Pocket-sprung mattress can provide perfect comfort and support.
What Is Orthopaedic Mattress?
An orthopaedic mattress is a type of mattress that offers extra support. It's crafted with particular attention to detail and designed to provide the best pressure relief, temperature regulation, edge support, and body shape for sleepers. This makes it ideal for those suffering back pain or joint pains. Orthopaedic mattresses are usually firmer than most other mattress types, providing better support for the body.
They also feature materials such as memory foam and latex to help cushion the body and give it added comfort. Additionally, they provide additional edge support to ensure that sleepers don't roll off their mattresses during the night. By providing superior comfort and support, an orthopaedic mattress is an excellent choice for people who want to get the best sleep possible. It's also an excellent option for those who suffer from chronic pain and need additional support while they rest.
What Is A Hybrid Mattress?
The best hybrid mattress is a medium-firm mattress that is the perfect combination for everyone. These best mattresses are especially beneficial for stomach sleepers. Hybrid mattresses are constructed from both foam and innerspring coils. The top foam layers are designed to provide comfort, while the bottom coil layers offer a firmer level of support.
The best hybrid mattress models will feature high-quality components that will give you maximum comfort and support while you sleep. These components can include memory foam, latex foam, wool padding, or other natural fibres. The coil layer of a hybrid mattress typically contains individually pocketed coils or continuous coils for optimal support. Hybrid mattresses also provide better motion isolation than innerspring models, which is excellent for couples who don't want to disturb each other during the night.
What Is A Memory Foam Mattress?
Memory foam mattresses are becoming increasingly popular nowadays in the UK for those seeking enhanced comfort and support. Memory foam mattresses are designed to relieve pressure and provide luxurious comfort while supporting every curve of your body. Memory foam is a polyurethane material that contours itself to the shape of your body and evenly distributes weight, providing excellent support and reducing pressure points.
This makes it ideal for side sleepers, who naturally have more contact with the mattress surface due to their sleeping position. For those needing a softer mattress, memory foam mattresses are much better than traditional coil mattresses because they offer superior comfort that conforms to your body's shape.
Whether you're looking for a soft mattress or want to upgrade from an old coil spring model, a memory foam mattress from Crafted Beds can provide years of comfortable sleep. Not only are they more comfortable, but they also provide superior support and can help reduce chronic pain.
What Is A Roll-up Mattress?
A roll-up mattress (also called bed in a box) is perfect for those who travel often or need extra space in their home. Roll-up mattresses are compressed and can be rolled up into a manageable size, so they can easily fit in the car or storage areas.
This bed in a box features a pocket spring system and layers of foam and wool for extra cushioning. The high-density foam core provides excellent back support and comfort, while the natural fibres add breathability and temperature regulation to help keep you cool at night. Roll-up mattresses are also easy to set up as they expand quickly when taken out of their packaging.
Crafted Beds offer a range of luxurious roll-up mattresses with all the necessary components for superior comfort and support.
With our roll-up mattress, you can enjoy a comfortable and supportive sleep wherever you are. This could be the perfect solution for getting a good night's rest for those who travel often or have limited space in their home.
What Is An Open Coil Spring Mattress?
An open coil spring mattress is one of the best mattresses available today. This type of mattress comprises hundreds or thousands of individual springs (also known as "coils") connected by a wire helix. Each spring works independently from its neighbours and responds to your body's contours and movements to provide excellent support and comfort. Open coil spring mattresses also feature a layer of padding for additional comfort and reinforced borders that provide edge support and provide temperature regulation.
Open coil spring mattresses are considered the best mattress option for those who sleep on their backs or stomachs because they provide an even level of support across the entire surface area, which ensures that your spine stays in proper alignment.
They are also an excellent choice for couples who share a bed, as the individual coils move independently to minimize motion transfer throughout the night. Additionally, because of their relatively low price point and simple but effective design, open coil spring mattresses are ideal for those on a budget or anyone looking for a no-frills mattress option.
How To Choose The Best Mattress For Your Needs?
So far, we've gone over the different types of mattresses available in the UK. But with so many mattress options, choosing the best one for your needs can be overwhelming. To help you make the right decision, here are a few factors to consider when selecting a new mattress:
1.Consider Your Goals And Lifestyle
Before you shop for a mattress, it is essential to consider your goals and lifestyle. Do you need more support or pressure relief? Are you looking for something that will last long-term? Do you prefer firmness and bounce or softness and sinkage? You should also consider how often you will move the mattress (if at all) and your body size and shape.
Answering these questions can help narrow down the best mattress options for you.
2. Invest In Quality And Comfort
When it comes to mattresses, you often get what you pay for. Investing in a quality mattress will ensure that it can withstand everyday wear and tear while delivering superior comfort night after night. Quality materials such as memory foam, latex, and pocket coils can help provide the support and relief pressure your body needs for restful sleep.
3.Choose The Right Size For You
The size of the mattress should be based on your needs and sleeping habits. If you sleep with a partner or simply want more space to stretch out, then a larger mattress, such as a King-size, can be ideal. However, a Twin-size may be the better option if you're short on space or if budget constraints are an issue.
4.Read Reviews And Compare Prices
Before making your final purchase, take the time to read reviews from other customers who have bought and used the mattress. Crafted beds also have detailed reviews and customer feedback that can help you make an informed decision. Additionally, compare prices from different stores to find the best deal. Be wary of any suspiciously low prices, as this could be a sign of poor quality or inferior materials.
5.Look Into Warranty And Return Policies
Another important factor to consider when selecting a mattress is the warranty and return policy. Find out what type of warranty or trial period is offered and if returns are allowed. We offer generous warranties and long return periods for defective products, so you can rest assured that your purchase is protected in the unlikely event something goes wrong with your mattress.
Top 7 Best Mattress To Revolutionize Your Sleep
Now that you know how to choose the best mattress for your needs, here are our top picks for mattresses that will revolutionize your sleep:
Luxury Comfort 1500
Crafted Beds' Luxury Comfort 1500 mattress perfectly combines luxurious comfort and practicality. With its 1500 pocket springs, this mattress offers exceptional support and comfort, ensuring a good night's sleep for guests of boutique hotels and discerning customers alike.
The blend of high-quality cotton and wool fillings, combined with its high-pick fabric, provides a soft and cosy feel while also being hard-wearing and durable.
This expertly crafted mattress comes with a high-quality base in various contrasting fabrics and options. With its luxurious feel and exceptional functionality, the Luxury Comfort 1500 is perfect for those looking for a mattress that offers both comfort and durability at an affordable price range.
2000 Pocket Memory Mattress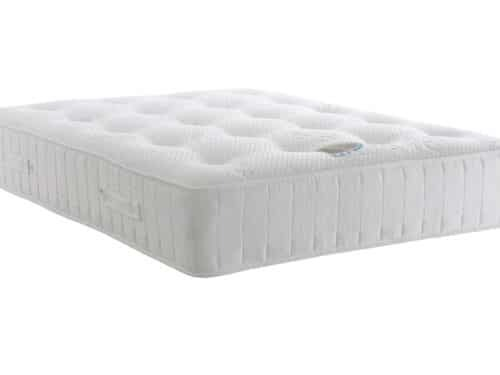 The 2000 Pocket Memory Mattress by Crafted Beds is an exceptional product that offers unparalleled comfort and support for a restful night's sleep. The mattress's medium comfort level is ideal for those who prefer a balance between firmness and softness.
One of the standout features of this mattress is its 2000 pocket springs, which are individually wrapped to provide zoned support and maintain proper spinal alignment. This means that each spring works independently to support your body where you need it most, reducing the risk of developing pain or discomfort in the neck, back, or hips.
Another significant benefit of this mattress is the body-moulding memory foam layer. The memory foam responds to your body's temperature and weight to provide individualized pressure relief, moulding itself to your unique body shape. This reduces pressure on your joints and allows you to move freely without any disturbance.
Overall, purchasing a 2000 Pocket Memory Mattress from Crafted Beds is an easy choice, as it gives you the best of both worlds—luxury and practicality. It also comes with an unbeatable warranty and return policy, so your investment is safe no matter what.
Naturelle Mattress 1000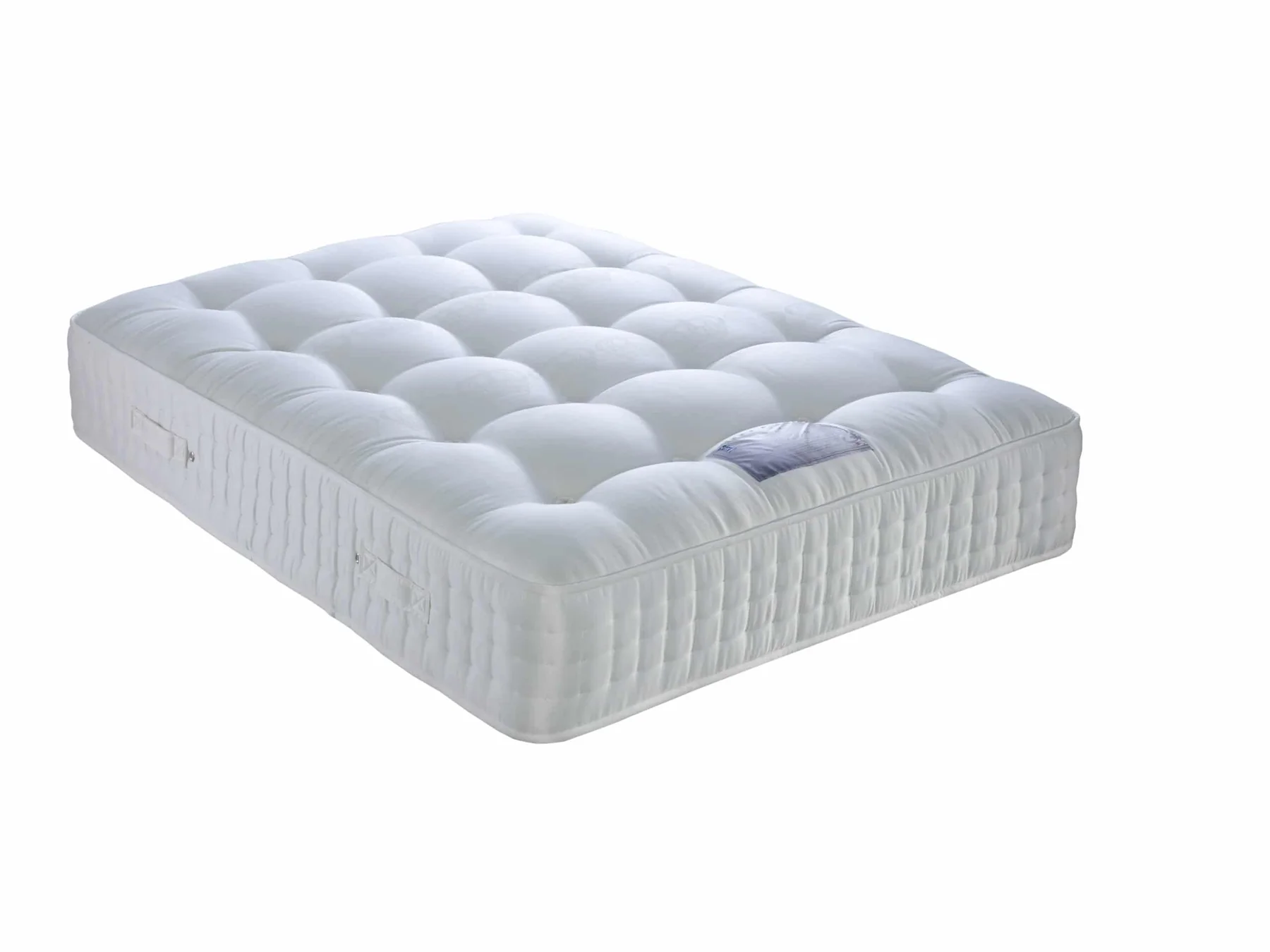 The Naturelle Mattress 1000 is also the perfect choice for those who want to experience the ultimate in luxury sleep.
Crafted with 100% natural wool, cashmere, and silk, making it ideal for those with allergies. The organic materials used in this mattress also enhance breathability, ensuring a comfortable temperature for you regardless of the weather.
With its pillowy softness, the Naturelle Mattress 1000 provides the perfect amount of support for your spine, allowing you to sink into a peaceful slumber. Unlike a soft mattress that can leave you with aches and pains, this mattress provides a comfortable sleeping surface without compromising on support.
Overall, the Naturelle Mattress 1000 by Crafted Beds is a product that you can feel good about. Not only is it luxurious and comfortable, but it's also made with the environment and your health in mind.
Gel Flex 2000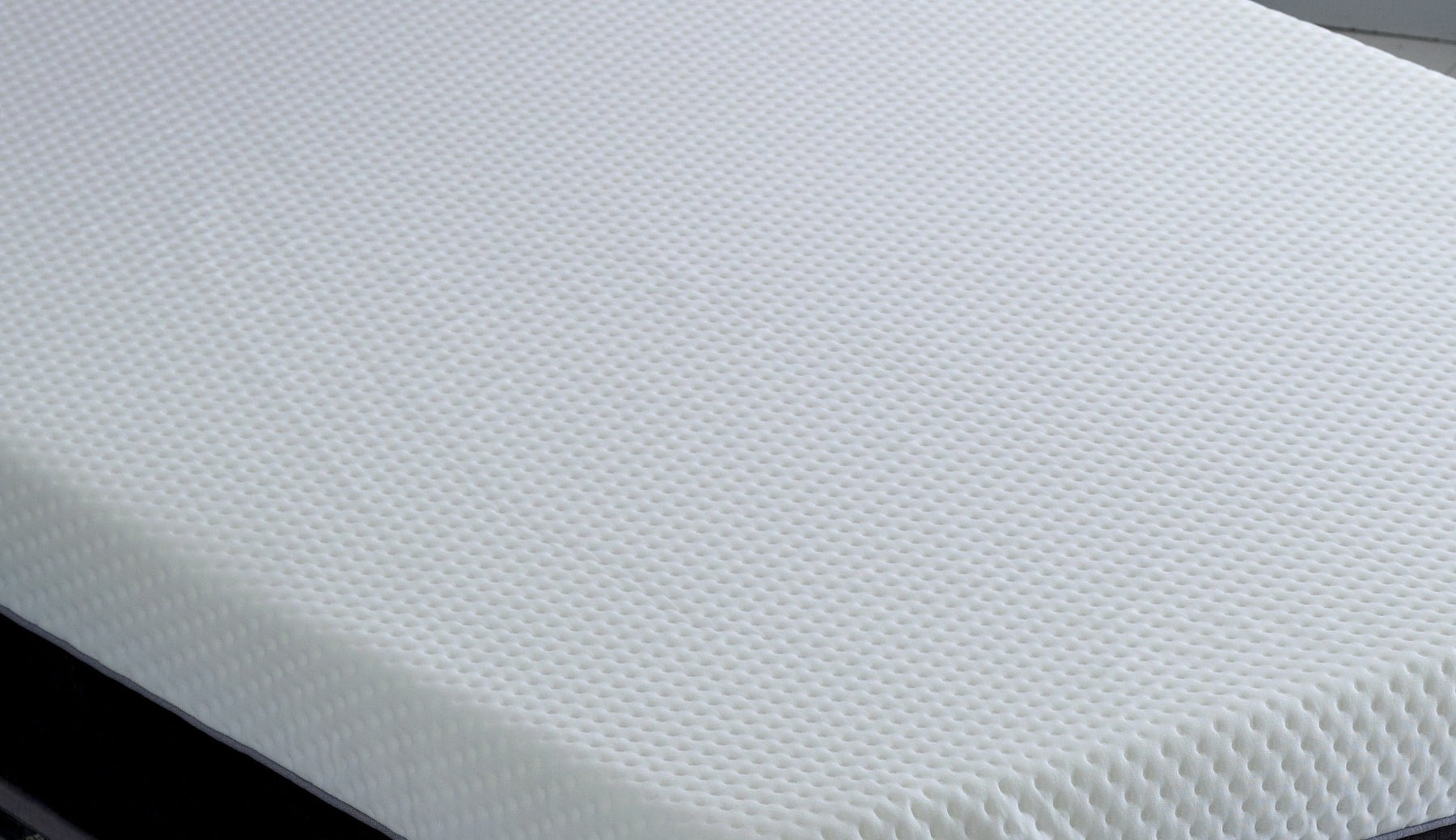 The Gel Flex 2000 mattress by Crafted Beds is a game-changer when it comes to finding a comfortable mattress for a great night's sleep. This mattress has been designed with tested memory foam which adapts to your body shape to provide maximum comfort and support. This mattress features 2000 pockets, which provide superior support and comfort, making it an ideal option for people who suffer from back or joint pain.
The gel-infused memory foam provides superior temperature regulation and pressure relief while keeping you comfortable all night.
The mattress also includes a high-quality knitted natural fabric that provides breathability while remaining soft and comfortable. The resilient foam layer combines with the pocket springs to provide outstanding support and comfort, ensuring a restful night's sleep.
The Gel Flex 2000 also comes with an impressive 5-year warranty, so you can be sure that your investment is secure for years to come. So, with its luxurious feel and exceptional quality materials, the Gel Flex 2000 mattress is perfect for those who value comfort and quality in a mattress.
1500 Pocket Memory Mattress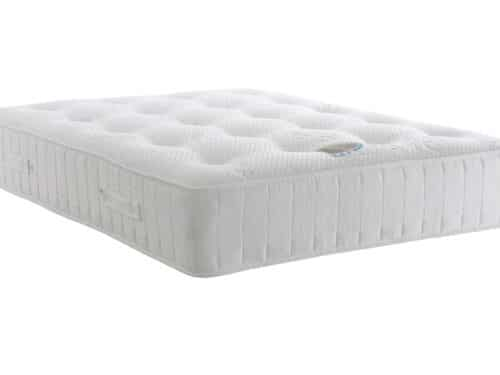 The 1500 Pocket Memory Mattress by Crafted Beds offers an ideal solution for those seeking superior comfort and support. With its medium comfort rating, this mattress is perfect for those who want a balance of firmness and softness.
Not only does the 1500 Pocket Memory Mattress feature individual pocketed springs, but it also includes a generous two-inch layer of memory foam. This memory foam layer adapts to your body's shape and provides a level of comfort and support that is unmatched by any other material.
Moreover, with this advanced technology, you'll never have to worry about waking up with aches and pains again.
Approximately 10 inches thick, the 1500 Pocket Memory Mattress is the perfect size for any bedroom. It also comes in various sizes, including double, king, and super king, so that you can find the perfect fit for your unique sleeping needs.
10 Inch Cloud Memory Foam Mattress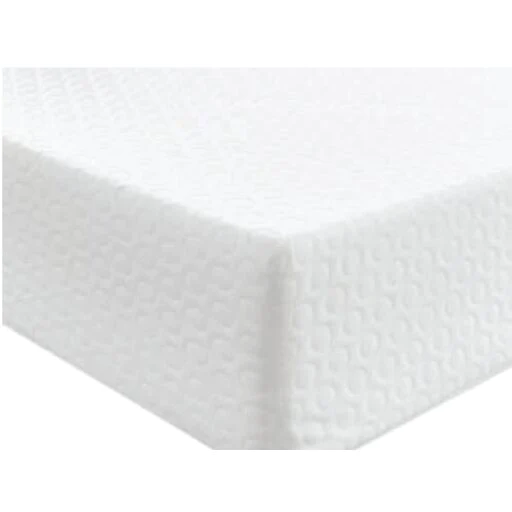 The 10 Inch Cloud Memory Foam Mattress by Crafted Beds is a luxury mattress that offers a range of benefits to enhance your overall sleep experience. Unlike hybrid mattresses like the Simba Hybrid Pro Mattress, this mattress is made entirely of foam, which eliminates the risk of discomfort caused by metal spring coils.
The 10-inch thickness of our memory foam mattress ensures that it provides the ideal level of firmness to support your spine in any sleeping position. Unlike softer mattresses, our mattress will not cause painful pressure points to form, which can help prevent back and neck pain in the long term.
In short, the Crafted Beds 10-inch Cloud Memory Foam Mattress is a fantastic option for anyone looking for a premium all-foam mattress that offers exceptional support, comfort, and hygiene.
Luxury Orthopaedic Memory Mattress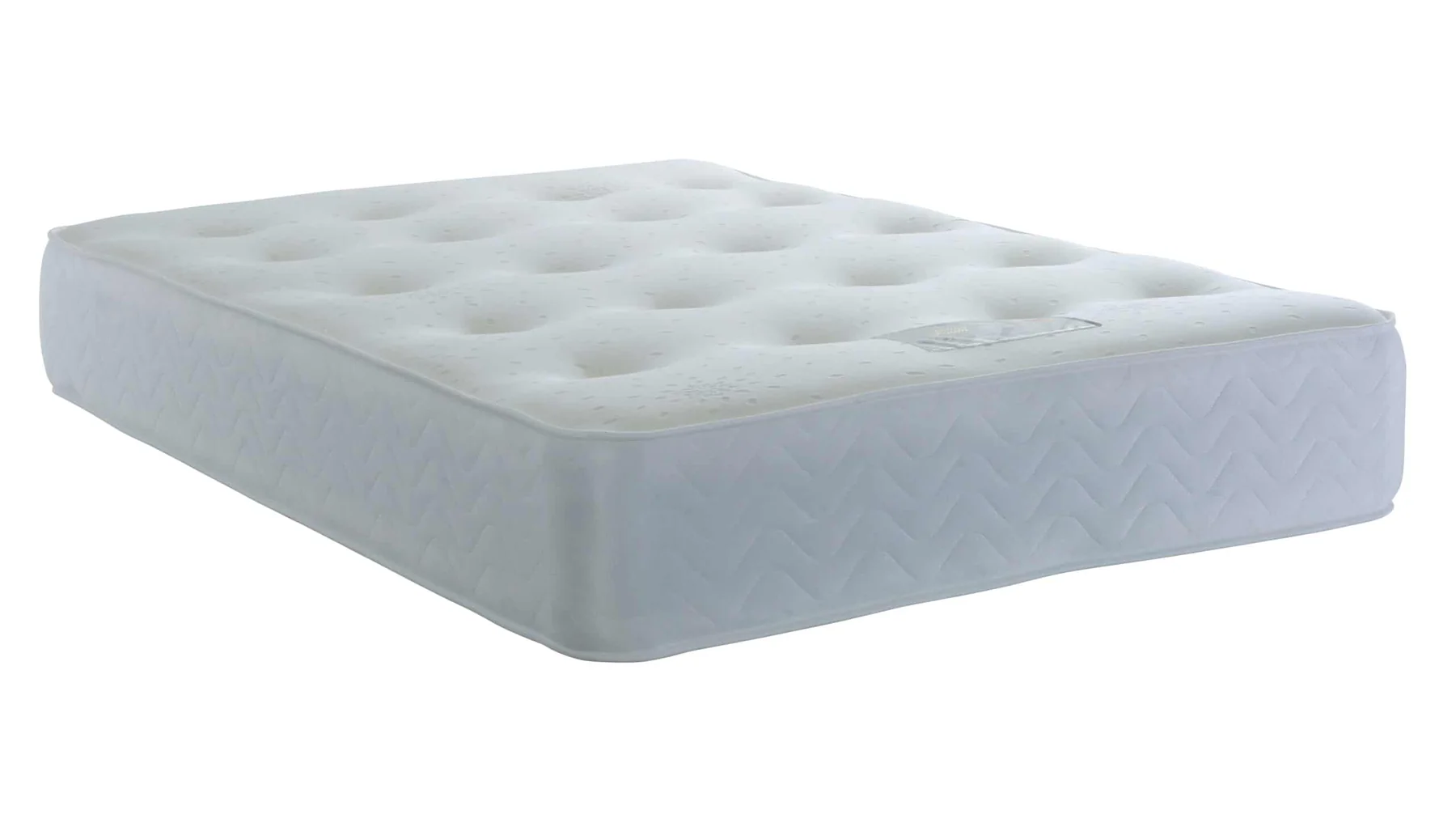 Crafted Beds' Luxury Orthopaedic Memory Mattress is our top choice premium mattress that offers much more than a good night's sleep. The sprung unit provides medium-level support across the whole surface of the mattress, which means that it can accommodate any sleeping position and help alleviate stresses in your muscles and joints.
The cushioned outer layer is also an outstanding feature of this mattress. Not only does it add to the luxurious feel, but it also helps to extend the full support across the entirety of the mattress's surface. Additionally, the built-in ventilation ensures that you won't get too hot in the middle of the night, making it perfect for all seasons.
It's important to note that while this mattress is a premium option, it's priced within a reasonable range when compared to other mattresses of its class. While it's not as cheap as a budget mattress, it offers far more comfort, support, and overall quality than many other options. The high-quality sprung unit, memory foam, cushioned outer layer, and built-in ventilation make the  Luxury Orthopaedic Memory Mattress an excellent investment in your sleep and overall health.
FAQS
Is Emma Mattress Or Nectar Memory Foam Worth Buying?
Emma mattress and Nectar memory foam mattress are good but are expensive options. In contrast, crafted beds' memory foam mattress provides the same level of comfort and support at a lower price. They are also made with organic materials to ensure safety and health, as well as the longevity of the mattress.
So, if you want to buy a comfortable yet affordable mattress, then crafted bed mattresses are worth considering.
Which Is The Best Mattress For Back Pain?
A hybrid mattress is a great choice for back pain relief. Hybrid mattresses combine the support of an innerspring with the comfort of memory foam. It provides superior pressure relief that will help reduce aches and pains. Additionally, a firmer mattress is often recommended for back pain sufferers as it offers the highest level of support.
Which Is The Best Mattress For Side Sleepers?
Memory foam is the best mattress for side sleepers due to its superior comfort and pressure relief. It has a medium-soft firmness level that contours your body to reduce aches and pains while also providing adequate support for your hips, shoulders, and neck.
What's The Best Mattress To Prevent Overheating?
The Gel Memory Foam mattress is the best option to prevent overheating. This mattress comes with a gel-infused memory foam layer that provides superior temperature regulation and breathability, ensuring that you stay comfortable and cool all night long. It also includes a high-quality knitted natural fabric cover to add extra breathability. With this combination, you can rest assured you'll stay cool and comfortable all night long.
Wrap Up
To sum up, Finding your dream mattress can be an overwhelming task, but with the right research and resources, it doesn't have to be.
Crafted Beds' collection of mattresses offers a range of options for every type of sleeper. Whether you are looking for something soft and luxurious or something cool and supportive, they have you covered. From their classic Firmer Mattress to our Memory Foam Mattress, Crafted Beds makes it easy to find the perfect mattress that will give you the best night's sleep.
So go ahead, take the dive and start your mattress shopping today and be ready to experience a good night's sleep!
---