A new bed comes with all different kinds of promises, from a good night's sleep to improved comfort and from providing a new and improved look to your master bedroom. But with so many different models on the market, it cannot be easy to know which is right for you. For example, a platform bed may provide excellent support without needing a box spring, while an adjustable bed frame could be ideal if you want to sit up comfortably while reading.
Moreover, there are also a variety of materials to choose from, ranging from wood to metal and more. Where wooden beds are traditional and more long-lasting, metal beds offer your bedroom a more sleek and modern look. Additionally, some mattresses are made with springs or memory foam to offer a unique level of support.
To help you make the right decision, we've compiled an expert review of the top seven beds in UK. We'll give you insight into different features and which type of mattress and frame will best suit your needs.
So whether you are looking for a luxurious king-size bed or a single bed option, look at our roundup of the best beds in the UK.
Let's Get Started!
1.Art Deco Bed Frame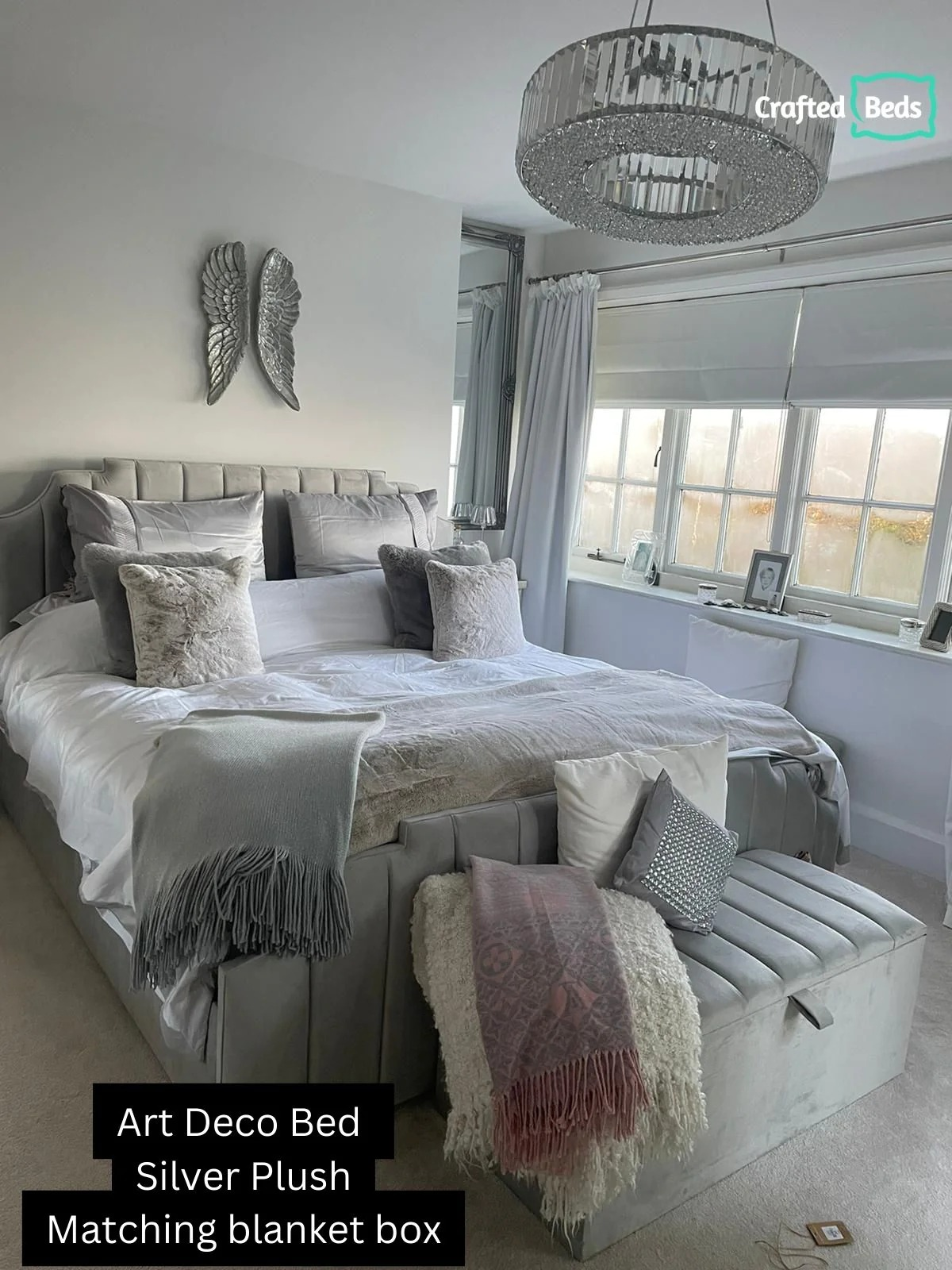 Let's elevate your bedroom to new heights of decadence with the Art Deco Bed Frame by Crafted Beds! This exquisite piece is meticulously handcrafted in the UK, offering unparalleled quality and attention to detail.
Furthermore, the distinctive step headboard design boasts luxurious deep panelling, ensuring this bed frame creates a stunning focal point and sense of grandeur within your bedroom. The unique floor-standing headboard adds elegance, while the flat pack easy assembly ensures your new addition is simple to set up.
And that's not enough; there's more! The Art Deco Bed Frame also comes with the option to include a matching mattress - for ultimate comfort and style - as well as a matching ottoman.
So whether you want to create a statement piece or need a beautiful and functional bed frame, the Art Deco by Crafted Beds is the perfect choice. Indulge in the ultimate bedroom sanctuary with the Art Deco Bed Frame today!
2.Geneva Divan Bed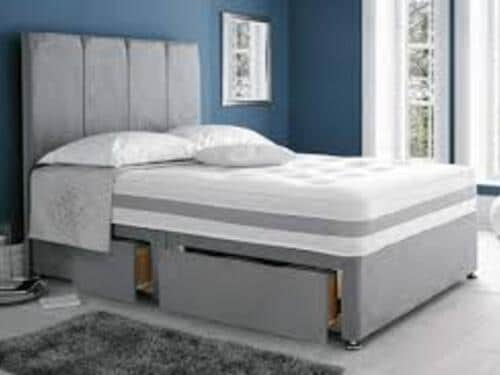 If you want the ultimate luxurious sleeping experience, then our Geneva Divan Bed from Crafted Beds! Made with only the highest quality materials, this premium bed will bring a warm and inviting vibe to any bedroom.
The stunning Chesterfield-style headboard with matching buttons adds a touch of elegance and sophistication, ensuring you can sleep in style every night.
But that's not all! With our special option to reinforce the base, this divan bed is super strong and can handle even more weight than your typical bed. This makes it perfect for couples who want a heavy-duty bed that lasts years. Not only is it a practical choice, but it also ensures that you never compromise on comfort or quality.
So don't settle for anything less when you can have the best with our Geneva Divan Bed by Crafted Beds. Transform your sleeping experience today and wake up refreshed and rejuvenated every morning.
3.Cube Divan Bed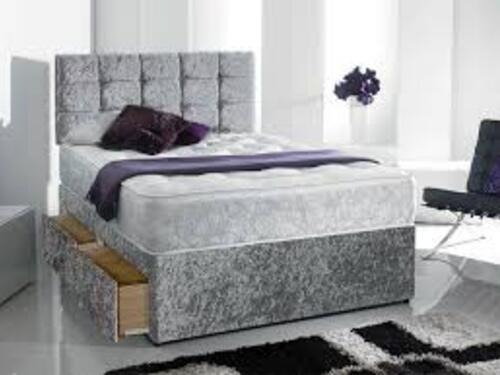 Craftedbeds is also introducing the beautifully designed Cube Divan Bed. It's the perfect addition to bring a touch of glamour to your bedroom. The intricately placed diamantes between the cubes add a sparkling finish to this stylish bed.
Moreover, the design is eye-catching and can be customized in various colours to meet your taste and preferences. Manufactured in the UK using only the highest quality materials, the Cube Divan Bed is expertly upholstered by hand by our experienced craftsmen.
Plus, the flexible design allows for optional drawer placement - perfect for those who prefer their bed beside a wall or bedside table. The Cube Divan Bed is perfect for any spacious bedroom, with the option to add up to 4 built-in drawers for optimal storage. Order yours today and experience comfort, style, and convenience.
4.Oscar Bed Frame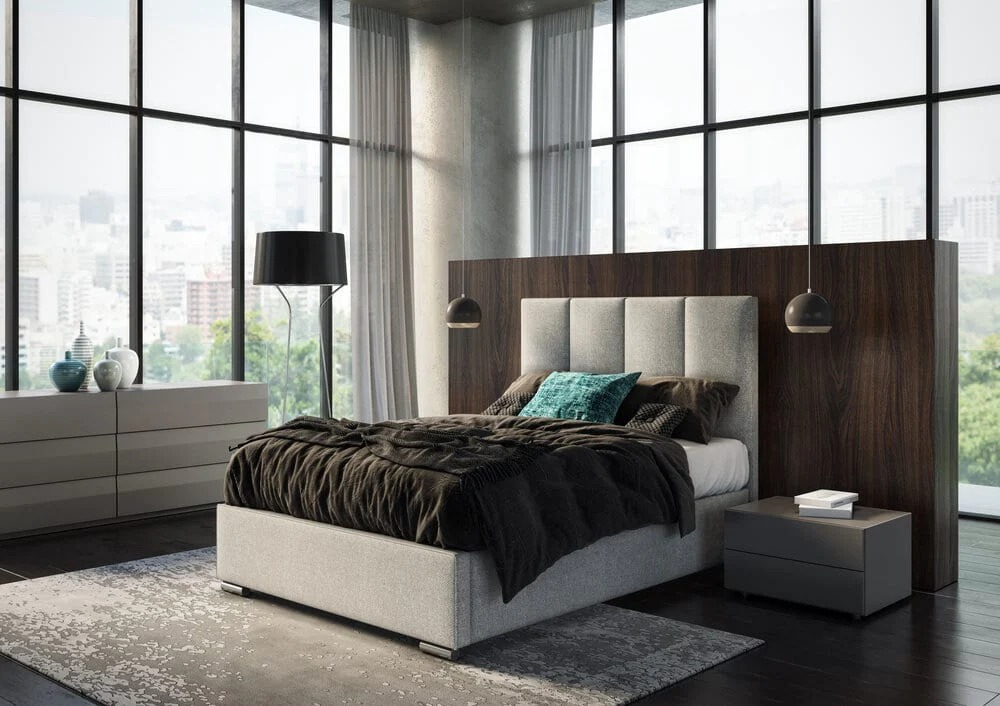 The Oscar Bed Frame is also a must-have item in the Bed World Range that redefines luxury and comfort. Our designers carefully handpicked premium-grade fabrics in gorgeous colours that are soft to the touch to bring a touch of sophistication to your bedroom.
Boasting a chunky headboard and footboard, these frames provide the option of perfectly placed elegant diamante studs or matching fabric buttons, giving you the freedom to choose the style that resonates with your personality.
It is classy, and the Oscar Bed Frame is sturdy and durable, thanks to its stylish wooden feet, which provide maximum support for the bed.
You can enjoy a comfortable night's rest as the bed is equipped with solid wooden slats, providing added support for your mattress. Investing in the Oscar Bed Frame is a decision you won't regret.
These are more than just bed frames; they're an exceptional addition to your bedroom, adding an opulent touch to your space that will impress you. So elevate your bedroom to the next level with the divine Oscar Bed Frame from Crafted Beds.
5.Cubix Bed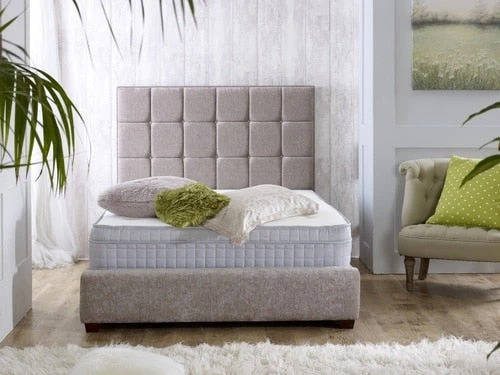 If you want an embodiment of the modern, sleek, and minimalist design that rejuvenates any bedroom decor, then the Cubix Bed by Crafted Beds is the best choice. With a unique square tufting detail spread across every inch of the bed, the Cubix bed blends chic and sophistication seamlessly to exude elegance.
Furthermore, the upholstered design on all sides provides an outstanding feature that allows the bed to fit perfectly in the centre of the bedroom. You'll be pleased to know that the practical fabric covers of the bed can be easily removed for washing or cleaning, ensuring a consistently tidy and hygienic bed space throughout the year.
But that's not all - the large bed base of the Cubix bed offers a generous surface area that's perfect for a comfortable night's rest. You can rest easily and snugly, knowing you have ample space to stretch out and enjoy a restful night.
Moreover, this bed allows the perfect spot to catch up on your favourite shows or work on a project, thanks to its spacious layout that easily accommodates a small TV or laptop. This design takes functionality to the next level and is perfect for those lazy Sunday mornings in bed when you only want to relax and savour your breakfast blissfully.
In short, the Cubix Bed is a masterpiece that epitomizes comfort and luxury. Experience your bedroom in a new light with this stunning bed revolutionizing modern decor. Invest in the Cubix bed today and transform your bedroom into a haven of grandeur and style.
6.Sierra Wing Bed Frame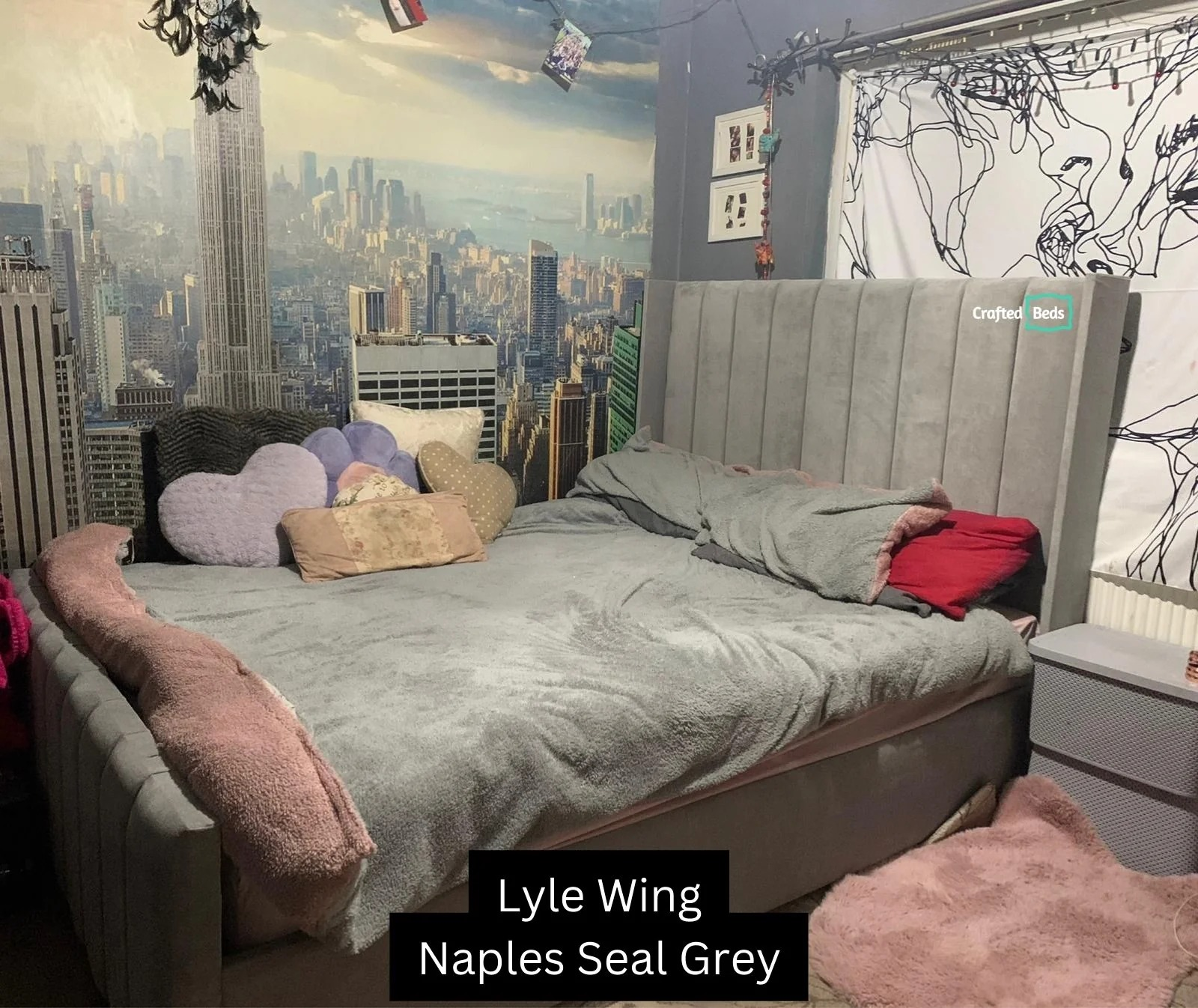 The Sierra Wing Bed Frame by Crafted Beds epitomizes elegance and comfort, making it the perfect addition to any bedroom. The plush and luxurious performance velvet upholstery provides a cosy and inviting feel, while the open wingback design adds a touch of refined style.
Moreover, the lofty headboard offers the ideal combination of relaxation and sophistication, making it the ultimate spot to unwind after a long day. These bed frames are available in the sophisticated Wolf colour and will elevate any bedroom's look and feel.
Ultimately, boasting exceptional craftsmanship and attention to detail, these bed frames are built to last, ensuring you enjoy their benefits for years. Update your bedroom decor with the Sierra Wing Bed Frame by Crafted Beds and experience the epitome of comfort and style.
7.Kendal Bed Frame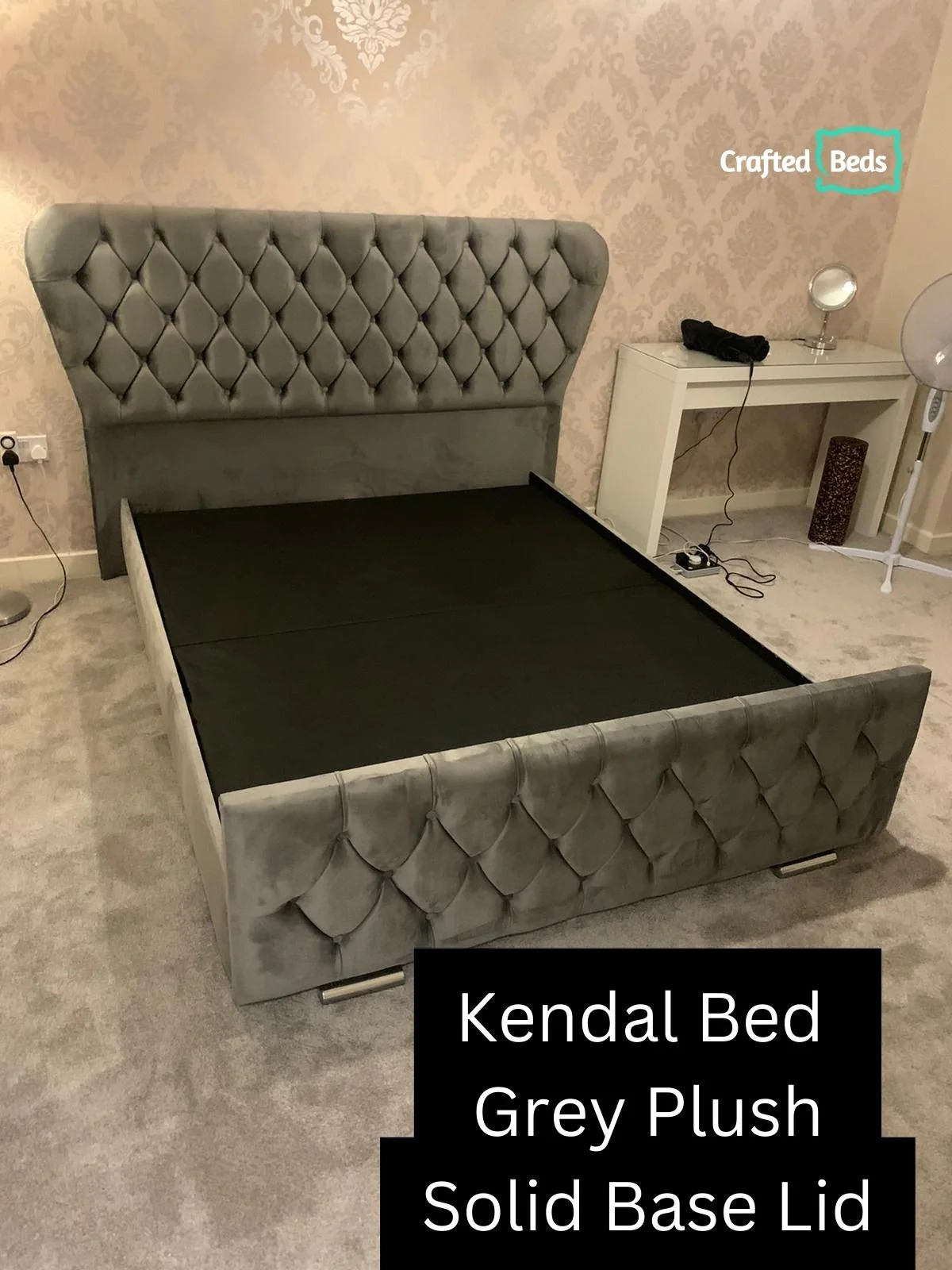 In last, let's experience the ultimate luxury and style with the stunning Kendal Bed Frame by Crafted Beds. Combining traditional elegance with a contemporary twist, this collection will transform your bedroom into a chic and sophisticated haven.
Moreover, these bed frames are the epitome of class and refinement, boasting a beautiful winged headboard adorned with exquisite buttoning. Crafted with meticulous attention to detail, they offer a commanding presence with their tall and imposing profile, while the clean lines and squared edges add a touch of modernity.
Furthermore, designed to perfection, the beds sit flush to the floor and come in a wide range of sophisticated upholstery fabrics to suit all tastes and preferences.
Handcrafted in the UK, this collection is a work of art that exudes quality and durability. So why settle for anything less when you can elevate your night's sleep experience with the Kendal Bed Frames? Order now and indulge in the sheer luxury of this exceptional collection.
Final Verdict: Which Is The Best Bed For A Good Night's Sleep?
Now that you know about all the top picks just for you, it's time to make your decision. The best bed for you all depends on what kind of sleeper you are and the personal preferences you have in mind.
For instance, a Carrington bed could be perfect for you if you prefer a bed that provides more support. It's designed to provide comfort and support, and its supportive layers are adjustable, so you can customize it exactly how you like.
On the other hand, if you're looking for a bed that provides ultimate luxury, the Cubix bed might be your best bet. This bed has an advanced coil system that keeps your spine aligned, cushioning memory foam layers for added comfort, and a quilted top layer for extra cushioning.
Another important factor to consider while choosing the perfect bed sizes for you is the size of your room. Choosing a king-size bed over a single bed for a small space is unreasonable.
For as an adjustable bed may be best if your bedroom has limited space. These bed types fold against the wall, saving valuable floor space and making it work for almost any room size.
Additionally, the type of material used in the bed is also important. While wooden bed frames are more traditional, metal frames create a sleek and modern look. It all depends on what style of bed best fits your home decor.
The perfect bed for you is also the one that suits your budget. So, if you're looking for something that won't break the bank, Crafted Beds has several great options. It has all the features you need without sacrificing too much.
Ultimately, no matter your choice, getting a good night's sleep should be your priority. With so many options, you can find the right bed that fits your needs and budget. All you have to do is shop around and compare your options to ensure you're getting the best bed for a good night's sleep. Good luck!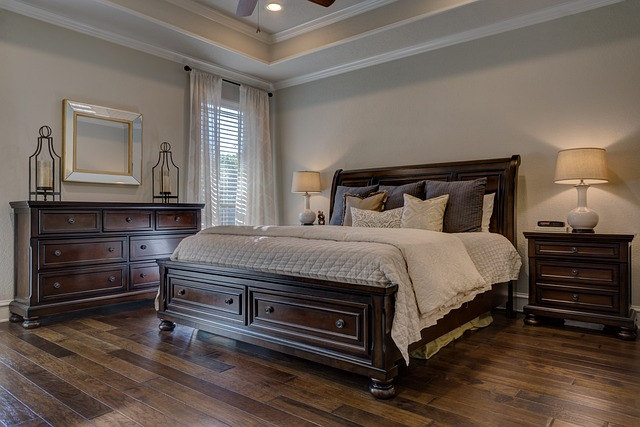 How To Assemble A New Bed?
Here are a few tips you need to know about assembling a new bed:
Unbox all the parts and check if you have all the necessary pieces and tools.

Read the manufacturer's instructions carefully before starting the assembly process.

Identify the bed frame's headboard, footboard, and side rails and arrange them in a clear working area.

Attach the side rails to the headboard and footboard using the provided bolts, nuts, and washers. Use a wrench to tighten them securely.

Install the support slats onto the side rails or into the pre-drilled holes on the frame, depending on the design of your bed.

Adjust the height of the legs to ensure the bed is level and stable on the floor.

Insert any additional screws or fasteners, such as securing the centre support bar or wooden bed legs.

Attach any decorative elements, such as finials or bed knobs, to the headboard and footboard.

Finally, test the bed for stability by shaking it lightly and adjusting any loose or wobbly parts.

Remember to take your time, follow the instructions carefully, and ask for help. A well-assembled bed will provide you with many nights of restful sleep.
FAQs
Now that you know about getting the best beds, let's look at a few frequently asked questions.
What Is A Good Budget For Bedroom Furniture?
When it comes to budgeting for bedroom furniture, it really depends on your individual needs and preferences. Generally speaking, you could expect to pay anywhere from £500 to £3,000 for a complete set of bedroom furniture – though that huge range can go up or down depending on the quality of materials and craftsmanship.
Are Double Beds King Beds?
No, double beds are not King beds. A small double bed, often called a full-size bed, measures 36 inches wide by 75 inches long. King beds are larger than double beds, measuring 76 inches wide by 80 inches long.
What Are Bunk Beds Or Kids'Beds?
Bunk beds, also known as kids' beds, are a space-saving solution for accommodating multiple children. They come in different sizes and designs, with additional features like storage or desks. Safety is crucial when using bunk beds, and it is essential to follow assembly and use guidelines to prevent falls and injuries, especially for younger children.
Which Is Better, Ottoman Or Divan Beds?
This question has no definitive answer, as ottoman and divan beds have unique advantages. Ottoman beds offer great storage space with built-in drawers, style, and comfort, while divan beds provide extra support and traditional styling. Ultimately, it comes down to personal preference and budget.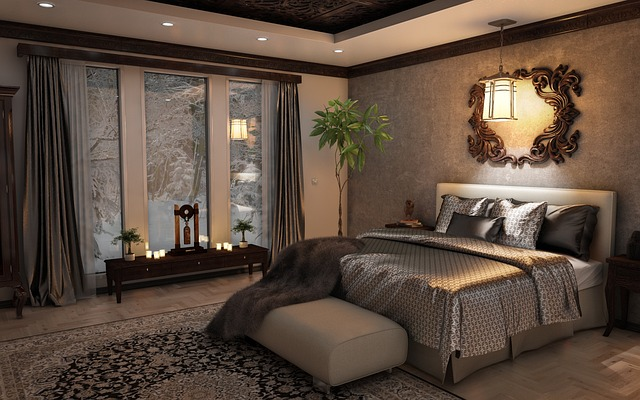 Wrap Up
In summary, finding the perfect reasonable beds for you doesn't have to be daunting. With our help, you can find the best-rated beds in the UK that suit your needs and preferences.
Depending on the size of your bedroom, whether it's a king-size bed or a single bed, a Cubix bed or an adjustable bed, or something entirely unique - there's a bed out there for everyone. Moreover, consider each bed's comfort level, price range, durability, and ergonomics before purchasing. Doing this will ensure you get the best sleep experience possible!
So if you're in the market for a new bed, look at these seven top-rated beds in the UK. Furthermore, if you're looking for bedding accessories to accompany your new bed, remember to check out Crafted Bed's exclusive collection of luxurious bedding!
---