You may be looking to upgrade your bedroom this coming year, and you're in luck! We have put together a list of the top 5 best beds that are currently in stock. From upholstered headboards to adjustable base systems, these beds will surely provide comfort, style, and quality - all at an unbeatable price.
So, read on to learn more about the five best beds in stock and find the one that is perfect for you.
Introducing The 5 Best Beds Available In Stock
There are plenty of bed options, and deciding which is right for you can be challenging. At Crafted Beds, we have carefully curated a selection of the five best beds available in stock that will provide you with quality comfort and support.
So without further ado, let's look at the top 5 best beds available in stock.
Capri Bed
The Capri Bed by Crafted Beds is more than just a piece of furniture - it's a statement. This beautifully crafted bed is designed to add elegance and style to your master or guest suite, while its unfussy scalloped base and matching scroll headboard make it a standout piece in any room.
However, it's not just about looks - the Capri Bed is also built to last, with a durable and sturdy construction that will keep you sleeping soundly for years to come. Additionally, with incredible 30 different vibrant colours, you will surely find the perfect shade to match your decor and style.
So, whether you're looking for something bold and eye-catching or something more subtle and refined, the Capri Bed has something for everyone. So why settle for an ordinary bed when you can have something extraordinary? Upgrade your sleeping space with the Capri Bed by Crafted Beds - your new favourite piece of furniture.
Cubix Bed
The Cubix Bed by Crafted Beds is the ultimate in modern design, combining minimalism and sophistication practically and functionally. This bed has a unique square tufting detail spread across every surface for an ultra-sleek and cohesive look.
Moreover, one of the bed's standout features is its ability to fit seamlessly into the middle of the room, thanks to its upholstered sides. This means you can enjoy a stunning view of the bed from any angle, making it a statement piece in any home.
Furthermore, Cubix's practical fabric covers are a game-changer for keeping your bed clean and beautiful. They can be easily removed for washing, making it easy to maintain the beauty of your bed for years to come. Additionally, the large bed base is another standout feature of the Cubix, providing ample space for a comfortable night's rest and room for a small TV, laptop, or even breakfast in bed!
The Cubix Bed by Crafted Beds also provides a striking, practical design, creating a stunning centerpiece that will enhance any modern bedroom. So, update your bedroom with the innovation and sophistication of the Cubix Bed, and bring home an unforgettable piece of furniture today!
Curva Divan Bed + headboard
Introducing the Curva Divan Bed by Crafted Beds - a timeless design finished in a range of stylish fabrics and colours to complement your bedroom decor! Boasting a stunning Curved headboard, this bed is beautiful and incredibly comfortable. Plus, every bed is made to order in-house by specialist craftsmen, ensuring a one-of-a-kind masterpiece with unparalleled quality and a longer lifespan.
Moreover, say goodbye to cluttered bedrooms with the option of convenient under-bed storage drawers, allowing you to maximize your space and keep your sleeping quarters tidy. The headboard is attached to the base, providing exceptional stability and preventing unwanted movement throughout the night.
But that's not all - this bed is upholstered in a durable, anti-fade fabric that looks great and ensures your bed will look new for years to come! Whether you're looking for a stylish addition to your bedroom or need a comfortable place to rest your head, the Curva Divan Bed by Crafted Beds is the perfect solution.
Grand Chesterfield Bed
The majestic Grand Chesterfield Bed by Crafted Beds is a bedroom masterpiece for the most elegant and grand homes. This bed exudes sophistication and comfort by boasting a full Chesterfield headboard and padded Chesterfield sides and footboard. Its high-standing headboard is made with thick buttoned upholstery, providing the utmost relaxation and style for any decent-sized bedroom.
But wait, that's not all! In addition to drawers, the Grand Chesterfield Bed has a convenient metal gas lift storage option, allowing you to easily store items by simply lifting the slatted metal base. Not only is this a more affordable option than wooden divan ottoman base storage, but you'll also receive the mechanism below for maximum convenience.
Therefore, elevate your sleeping experience with the Grand Chesterfield Bed - sophistication, comfort, and convenience in one irresistible package. So, why wait? Bring home the Grand Chesterfield Bed today and indulge in the ultimate bedroom luxury.
Oscar Bed Frame
If you're still looking to freshen up the look of your bedroom, then let us introduce you to the Oscar Bed Frame by Crafted Beds, the epitome of modern chic that brings sophistication and elegance to your bedroom. The sleek design is bolstered by features that cater to your ultimate comfort.
With adjustable headrests, reading in bed or enjoying breakfast will always differ. The fully upholstered plush fabric exudes luxury and comfort that will make it hard to leave your room. Additionally, your options for customization are limitless, with a wide range of fabric upholstery options in-store, allowing this bed frame to be the perfect match for any decor.
Furthermore, the adjustable headrests provide personalized comfort, ensuring a perfect fit for any sleeping position. The slats and metal bed brackets create unwavering support, no matter your choice of mattress type. It is available in double beds, queen, king-size beds, and super king-size beds. So, the Oscar Bed Frame by Crafted Beds is the ultimate upgrade for your bedroom.
Therefore, indulge in the epitome of modern chic, and enjoy a night of undisturbed sleep with unparalleled comfort and support, day after day. Experience the difference today with the Oscar Bed Frame - your next stylish, comfortable bedding choice.
Now you've learned about some top-choice beds in stock. Let's look at the factors everyone must know before buying a bed and bed frames.
How To Choose The Right Bed For You
Choosing the right bed for you is an important decision that can affect your better night's sleep and overall health. A comfortable bed can make all the difference in how well you sleep and how rested you feel during the day.
Furthermore, it's also important to select a bed that provides adequate support for your body, as this ensures that neck, back, and other joint problems are minimized or avoided altogether.
All in all, choosing the right bed is a personal choice. And if you want to make the right choice, here are a few things to keep in mind:
Research About Different Types Of Beds
To make the right decision, you must know all the options available. Beds come in many shapes and bed sizes, from traditional double beds and king-size beds to super king-size beds. There are also a variety of mattress styles, such as memory foam, latex, coil springs, hybrid models, and more. Depending on your preferences and budget, there is a bed that's perfect for you.
Here's a brief overview of the popular types of beds available in the market today:
Divan Beds
Divan beds are a great choice for those who want to maximise their bedroom space. These beds offer superior support and comfort and storage solutions with drawers underneath. With upholstery options ranging from plush velvet to textured faux leather, Divan Beds with drawers allow you to customize style and function in one piece of furniture.
Moreover, their low profile makes Divan Beds the perfect choice for smaller bedrooms. They fit seamlessly into any decor and can be customized to match other pieces in the room. Whether you're looking for a luxury good night's sleep or want to maximize available space, Divan Beds are an ideal solution.
Sofa Beds
Sofas are a great way to maximize space in any home, as they can quickly and easily transform from a comfortable sofa into full double beds and king-size beds. They come in various styles, bed sizes ranging from king-size beds to super king-size beds, and materials to fit your lifestyle and aesthetic needs.
So, whether you're looking for a modern design or something more traditional, there is sure to be the perfect sofa bed for your home. From sectional sofa beds to twin-size pull-out sleepers, there is an option that will work well with your decor and budget.
Platform Beds
Platform beds are an incredibly popular choice for contemporary bedrooms, offering any space a sleek and modern look. These beds provide several advantages over traditional bed frames, including increased support and a reduced need for additional box springs.
Furthermore, platform Beds are typically more affordable than their counterparts, as they don't require extra pieces or accessories. Some models come with built-in storage or drawers, making them a great option for those short on space.
Bunk Beds
Bunk beds are an ideal space-saving solution for children's bedrooms. They maximize the usable space in a room and provide a creative way to make your good night's sleep and playtime even more fun.
Moreover, bunk beds come in various styles, from traditional wood to modern metal, ensuring that you can find the perfect bunk bed to suit your child's bedroom accessories.
Canopy Beds
Canopy beds are the perfect addition to any bedroom accessories and offer a touch of luxury. They feature a unique design, with four tall posts that form a frame from which curtains or gorgeous fabrics can be draped around the bed for extra privacy or decoration.
The canopy adds grandeur to any room, making it look like something out of an old-world palace. The fabric can suit any decor and reflect personal style, from traditional lace to modern velvet.
Storage Beds
Perfect for those needing more storage space, storage beds offer a clever solution like drawers to keep your bedroom clutter-free while providing ample sleeping space for a better night's sleep. With drawers beneath the bed frame and mattresses, they provide extra storage areas that can be used to store extra clothes, linens, towels, or other items you may need.
Note:
If you are still uncertain about where to buy an ideal bed for your need, then please take a look at the Crafted Beds collection. Hopefully, you must find the best bed according to your needs.
Determine Your Sleeping Habits
When selecting a bed, your sleeping habits should be at the forefront of your decision.
If you're a side sleeper, then firm mattresses are ideal, while those who sleep on their back might find a softer mattress more comfortable.

Stomach sleepers usually do best with firmer mattresses. However, some prefer softer mattresses due to the pressure that can be put on the lower back with a firm mattress.

If you're a combination sleeper, something in between may be best, as it will provide support and comfort no matter how you spend your good night's sleep.
Furthermore, consider how hot or cold you tend to get while sleeping, as this will help determine what type of mattresses are best for you. Memory foam mattresses, for example, are known to retain body heat, while an innerspring mattress and hybrid mattresses may be more suitable if you tend to sleep hot.
Determining your sleeping habits will help you find the perfect mattress for a good night's rest.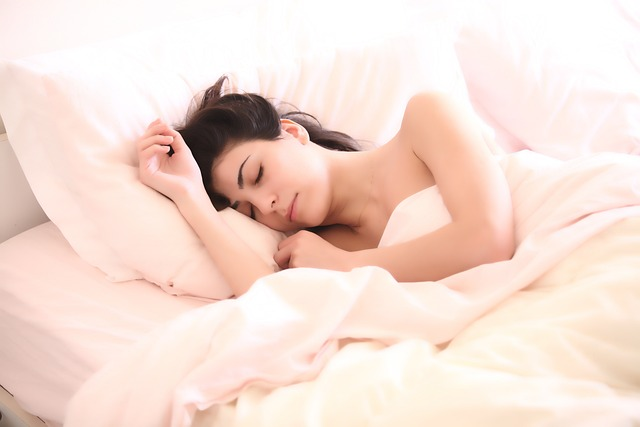 Look At The Size Of Your Bedroom
To select the right bed for you, it is important to consider how much space your bedroom has. If you have a large bedroom, then king- or super king-size beds may be ideal, whereas if your bedroom is on the smaller side, opting for something smaller than super king-size beds might be more suitable.
For this reason, a good rule of thumb is to ensure at least two feet of walking space between each side of the bed and any other furniture in the room. It is also advisable to measure the actual space you have to make sure that any bed you buy will fit comfortably and that there's enough clearance for doors or windows.
Furthermore, if you don't want your bed to dominate the room, an upholstered or wall-mounted headboard may be better than a wood frame. Understanding the size of your bedroom will enable you to find the perfect bed for you and ensure it fits perfectly in your space.
Set A Budget
Knowing your budget before shopping will help narrow your options and save time when selecting a bed that suits your comfort needs and wallet size. Consider how much money you're willing or able to spend each month on new mattresses and the total cost.
Do you have specific preferences in terms of material and type?
Will it require a new frame or adjustable base, or will your current framework be with your new mattresses?
Answering these questions ahead of time will help you make the right choice for your and your family's needs. Remember to factor in delivery fees to adjust your budget accordingly.
Consider The Quality Of Materials
Quality beds and bed frames come with high-quality materials, so paying attention to the materials used in your bed frames is important. Look for beds with materials that are durable, hypoallergenic, and comfortable.
Many bed frames also come with a warranty or guarantee, so read up before committing to your purchase. If the manufacturer needs to provide information about the materials used in their beds and bed frames, it is best to look elsewhere for one that will ensure quality and comfort.
Research Online Reviews
Lastly, researching online reviews can be invaluable in helping you choose the right bed. While it's important to note that everyone has their preferences, reading through customer reviews can help provide insight into how a particular bed performs and whether it suits your needs.
Moreover, to ensure that the reviews are credible, look for details such as customers indicating whether they have used the bed for a long time and how supportive it is.
Pro Tip:
You can also take a look at the Crafted Beds review just to ensure the quality. Also, consider the customer service reviews to ensure you can get help if needed.
Proper Setup And Maintenance Tips For Your New Bed
Now that you've invested in brand-new bed frames, it's important to ensure they are set up and maintained properly. To get the most out of your purchase, here are some key tips:
Follow the manufacturer's instructions carefully when assembling your new bed frame to ensure you align all parts correctly.

Use appropriate tools and hardware when assembling the bed frames, as incorrect assembly can cause instability.

Regularly inspect your bed frame for any damaged or lost parts and tighten them if necessary.

Ensure that the slats are evenly spaced and tightly secured to provide a good foundation for your mattress.

Avoid placing heavy or sharp objects on the bed frames, as these can damage them over time.

Vacuum the bed frames regularly to remove dust and debris, then use a damp cloth to wipe down the metal components.
By following these tips, you'll be able to enjoy your new bed frame for many years.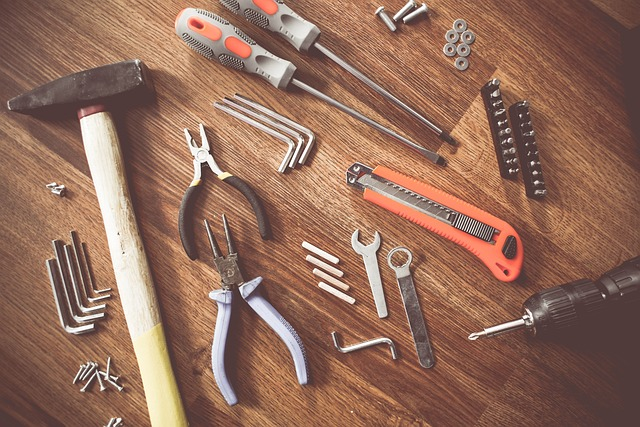 FAQs
Now that you know all about getting the best beds available in stock, let's look at a few frequently asked questions.
What Is Another Name For Bed Frames?
Another name for bed frames is a bedstead. A bedstead is the foundation of a bed and can come in many styles, such as metal beds or wooden beds. The design of the bedstead typically includes a headboard, footboard, side rails, and slats to support the mattress.
Is Bed Base Important?
The bed base is important because it provides a stable and supportive platform for your mattress. It is also essential in helping to maintain your mattress's longevity by providing even weight distribution and preventing sagging.
What Is The Best Place To Put A Bed?
The best place to put a bed is as far from the bedroom door as possible. Also, ensure your bed isn't directly in front of windows or air vents. This will ensure plenty of natural light and ventilation while ensuring a good night's sleep.
Wrap Up
All in all, when it comes to finding the best bed for you, there are plenty of options! From budget-friendly and reliable divan beds to luxurious and stylish adjustable beds, we have something to offer everyone.
Furthermore, if you want to top up your new bed with the perfect mattress that suits all your needs, then Crafted Beds has some good news. We offer a wide range of mattresses and bedding furniture to match your chosen bed. We're sure you'll find something perfect for your sleeping needs and get the good night's sleep you deserve!
---