As your child grows, you may need more floor and storage space in their bedroom. A toddler bed can help address this problem, providing a comfortable yet compact 
sleeping solution
 that maximizes space 
utilization and convenience
. As we know, toddlers love to play, so having a storage bed gives them plenty of room for rest and recreation.
We got you covered!
In this article, we've rounded up everything you need to know about toddler storage beds, including our buying guide and the best types available on the market. We'll help you find a bed that fits your toddler's needs and your budget.
So, without further ado, let's get started!
Discover How A Storage Bed For Kids Can Make Life Easier For You And Your Child.
Adding a toddler bed to your child's bedroom can revolutionize the way you store and organize their things, providing you and your kid more space for activities. Not only does a storage bed help maximize space, but it also offers plenty of options for organizing the items in your child's room. With different compartments such as drawers, shelf units, and cubbies, you can easily store specific items in designated places.
The toddler beds also provide an excellent opportunity to teach your child about responsibility and organization. With their belongings within easy reach, they can learn how to tidy their room and pick up after themselves. The storage bed also has a compact design that takes up less space, making it perfect for small bedrooms or apartments. It is also a highly durable piece of furniture and can last your child through their entire toddlerhood and beyond.
Sleep Tight In A Spacious And Durable Toddler Storage Bed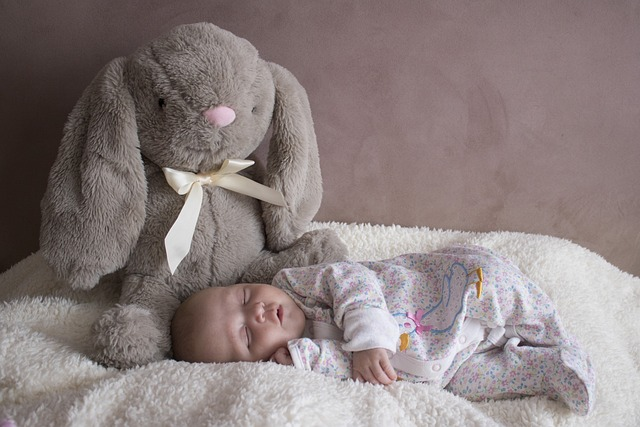 Storage beds for Toddlers are designed to offer your little one the perfect comfort and space for a good night's rest. Kids beds are crafted from premium hardwood, and provides optimal support for an even surface that eliminates pressure points which helps to reduce tossing and turning. The durable construction ensures it will withstand whatever your child throws at it. In addition, its low-profile design makes transitioning from crib to toddler bed easy and stress-free.
With Sleep Tight in a Spacious and Durable Storage Bed, The spacious bed has a slatted base for breathability, helping the mattress stay cool and fresh longer while providing added ventilation. To offer additional Safety, each side comes equipped with rounded guards, which prevents your child from getting accidentally hurt.
So, let's discuss the benefits of toddler beds with storage in detail:
Benefits Of A Toddler Storage Bed
Here are a few exciting benefits of having a Kids' storage bed
Space Saving
For growing families, it can be challenging to find space for everyone. With a storage bed, you can quickly and easily accommodate your children in one place without taking up too much floor space. It provides ample storage while still allowing your toddler to rest comfortably. In addition, many of these beds come with drawers and shelves that can be used to store toys, clothes, books, and other items. This makes it easy to keep their room clean and organized. The storage bed also helps you make the most of your space by eliminating the need for additional furniture.
Safety
As we all know, Safety is a top priority for parents regarding their children, and investing in a kid's bed is a great way to provide peace of mind. Children's beds are designed with high sides that can help protect your child from falls during the night. They also offer extra space, so you don't have to worry about your little one getting tangled up in blankets and sheets while they sleep. Kids' cabin beds are also designed specifically for children, providing optimal comfort and support for your child's growing body. Investing in a kid's bed is an excellent way to ensure that your little one enjoys nights of sound, safe sleep.
Durability
Durability is essential when choosing the right kids' bed for your little ones. With children growing up so quickly, you want to ensure their beds will last and withstand childhood games' daily wear and tear. An excellent way to ensure this is to look for solid materials such as wood or metal mattresses, as these are more likely to stand up against your child's lively activities. Also, be sure to consider the size of the bed you choose - a larger bed will take up more space but may last longer. With the right kids' bed, you can rest assured that it will withstand any playful adventures and provide a comfortable sleep for your children for years to come.
Comfort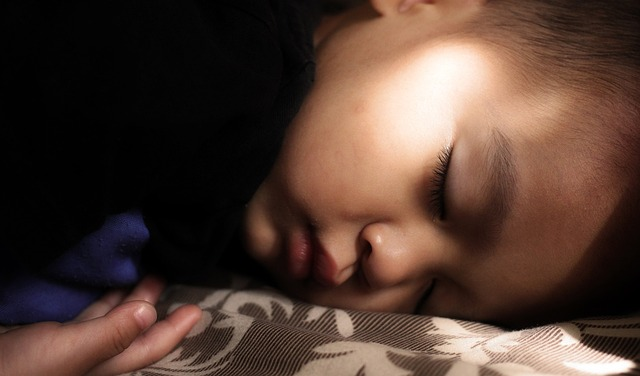 Comfort is essential to any child's bed, especially for toddlers just starting to sleep in their own beds. Children's beds provide a safe and secure environment that gives kids plenty of space to move around while also allowing them to feel comfortable and relaxed. The beds are designed to be low enough for easy access, with soft cushioned mattresses that provide support and comfort throughout the night.
The mattress is often also supported by a frame or bed base that helps keep it in place. The low height also helps create a feeling of security for children as they transition into their beds. Additionally, the raised edges on many toddler beds help to keep kids from falling out at night. All these features come together to provide toddlers with a safe and comfortable environment that allows them to settle down quickly and easily.
Transform Your Kid's Bedroom With A Practical Toddler Storage Bed
Parents know that having enough space underneath in their kids' bedrooms is essential for a neat room. A toddler bed with storage provides an ideal solution to this problem, as it looks stylish and attractive and offers plenty of storage. Featuring compartments for books, toys, clothes, and other items, these beds help parents declutter their kids' bedrooms and make them look neat. Furthermore, they give children more space to play since they don't have to worry about finding a place for all their stuff.
The materials used to construct these kids beds are usually robust and durable, making them perfect for even the most active kids. So, with so many benefits, it's no wonder many parents are investing in kids' beds to transform their kids' bedrooms. Not only does it provide an attractive and practical solution to storage problems, but it also frees up more room for playtime.
Overall, these kids beds are ideal for any parent looking to make their kid's bedroom functional and stylish.
7 Types Of Toddler Storage Beds
Here are some common types of kids storage beds that are listed below:
1.Bunk Bed
Bunk beds are a great way to make the most out of limited floor space. These come in various layouts and designs, with ladders that lead up to the top bunk or stairs for easy access. The bottom bunk beds are ideal for an older child, while the entire bunk bed suits a younger kid or toddler. Some styles even feature storage drawers, a great way to save space. Bunk beds are perfect for siblings who share a bedroom.
Moreover, safety rails can be added to the top bunk for additional protection. With its endless varieties, bunk beds can now be tailored to almost any interior design. Whether you're looking for an industrial-style frame or a whimsical castle bunk bed, there's sure to be a bed that fits your needs. A bunk bed is ideal for kids' beds and can turn any bedroom into a fun-filled space.
2.Platform Bed
Platform Bed is an excellent choice for kids' beds as it doesn't require box springs or foundations and offers maximum space in the bedroom. The beds are designed with a low profile, usually 6-8 inches from the ground, making them perfect for a small or shared room. This bed type is often made from wood or metal and may include a headboard and footboard.
Their sturdy construction makes them ideal for supporting heavier mattresses such as memory foam or latex mattress. Remembering that platform beds can be harder to make up due to their lower height is essential, so it is best to take measurements when purchasing one for a kid's bedroom. However, with the right bedding and linens, platform beds will make any child's room look stylish and comfortable.
3.Loft Bed
A loft bed is an excellent option for kids needing extra room space. This bed type is raised off the ground, giving them much more room to play and keep their belongings. Loft beds come in many different styles and sizes, so you can find one that fits your child's needs ideally. Some also have built-in storage drawers, and other features to help them make the most out of their living space.
Most loft beds are made from a sturdy material such as wood or metal, giving your child a safe place to sleep while freeing up precious space in their room. Moreover, because of it's versatility and convenience, loft beds have become an increasingly popular choice for children's bedrooms. For parents, this means having a great way to maximize their child's living space without compromising Safety or comfort.
4.Race Car Bed
A race car bed are a type of kids ottoman beds feature with a real-life racing car's recognizable shape and design. It is usually made of durable wood, plastic, or metal materials. They can create an exciting sleeping space for your child, regardless of age. Some even come with built-in storage compartments, giving your child plenty of room to store their toys and other belongings.
Furthermore, race car beds are great for small bedrooms as they only occupy a little space. This makes them an ideal choice for those who need to maximize the limited space in their home.
5.Cabin Bed
Cabin beds are also an excellent choice for kids' bedrooms, as they provide ample storage space while leaving plenty of floor space. The bed sits on top of an elevated frame with drawers or cupboards beneath the mattress. This makes them ideal for smaller rooms and children needing additional storage for their toys and other belongings.
Cabin beds also usually come with built-in ladders, which makes them easy for children to climb into and out of. They are also typically quite affordable, making them a great option if you're on a budget. The cabin bed also comes in various designs, so you can find one that will match any decor.
6.Trundle Bed
A trundle bed is an excellent solution for limited space in kids' rooms. It's an extra bed that rolls out underneath the main bed frame, allowing you to maximize your available space. A trundle bed works best for older children who can quickly climb up into the main bed and down again. The trundle bed can be rolled away and hidden when not used, leaving more room to play. It's a great way to maximize storage space without sacrificing comfort.
Trundle beds are also versatile enough to fit any style of bedroom decor. With so many different designs and finishes available, you will find one matching your existing set.
7.Day Bed
Day beds are ideal kids' beds, offering the perfect blend of comfort and functionality. This versatile design is typically used as a sofa during the daytime, while it can be converted into a sleeping space in no time when needed. It's the perfect solution for saving space in your child's bedroom or playroom.
Day beds usually come with trundle beds, which can be pulled out to accommodate extra guests. It's also an excellent option for kids transitioning from cribs to regular beds, as the low height ensures security.
Furthermore, Day beds come in various shapes and sizes, making it easy to find one that fits your child's needs. With its multi-functional design and convenience, it's no wonder why day beds are a go-to choice for kids' bedrooms. While younger children commonly use them, they can also be found in teenage or adult bedrooms, providing plenty of comfort and cosiness.
Let's Make The Most Of Small Spaces With Toddler Beds With Storage
A children's bed with storage is ideal for parents with limited floor space who need to create a toddler-friendly environment in their home. With its clever design and innovative features, this type of storage bed allows you to maximize the available floor space while providing your child with a comfortable and safe sleeping area. It also features an integrated mattress, making it easy to switch out bedding or clean it when needed.
With its stylish design and rugged construction, a high-quality toddler bed is built to last and provides your little one with a safe and comfortable sleep space that maximizes the available floor space. So if you're looking for a way to make the most of your small space, switch now on toddler bed. It has everything you need to create a cosy and functional sleeping space for your child.
FAQS
Is kids' Storage Beds Safe?
Absolutely, kids' beds with storage designed for children are generally safe. As, most beds have sturdy construction materials and secure mechanisms to prevent accidents. Moreover, these beds have drawers underneath the mattress that can be used as additional storage space in a child's bedroom.
How Much Space Do Kids Beds Provide?
Kids' beds are designed with children's bedrooms in mind. They provide plenty of space for storing toys, books, and all the other items kids need to keep their room organized. Each bed features drawers underneath that can be used for additional storage.
How Easy Is It To Put Together A Storage Bed?
Kids' Beds with storage underneath options come in pre-assembled sections for easy assembly. Depending on the model, all that may be required is to screw the drawers into place and attach them to the frame. Some models require more effort, but it should only take an hour or two to assemble correctly.
Wrap Up
To sum up, toddler storage beds are an ideal solution for parents with minimal space. Not only do they provide a comfortable place to sleep, but they also offer ample storage options that can be used to keep bedrooms organized and free of clutter. These beds also come in various styles, sizes, materials and price points, so something is available for every budget and taste. With the added benefit of providing extra space, these beds are ideal for parents who want to maximize their bedroom areas.
---