Gone are the days when a bed was just a plain mattress on a simple frame. Today's bedrooms are no longer about primary sleeping spaces – they're modern expressions of style, comfort, and flair. As the centrepiece of any bedroom, choosing the perfect bed for your particular taste and the size and shape of your room is essential.
The ottoman sleigh bed is one of the hottest trends in contemporary bedroom design. This versatile, comfortable, and stylish option offers a luxurious sleeping experience while still making a bold statement.
In this article, we will explore everything about an ottoman sleigh bed to help you decide whether it's the right choice for your bedroom makeover. Read on to learn more!
What is an Ottoman Sleigh Bed?
An ottoman sleigh bed is a perfect addition to any bedroom looking for a modern upgrade. It is a stylish type of bed frame with an upright headboard, footboard, and side pieces. To add a touch of charm and comfort, the headboard and foot-end feature curved shapes which look elegant and inviting. The ottoman sleigh bed has built-in storage space, making it incredibly versatile for those struggling to find extra space in their bedroom.
This feature is handy for bedrooms with limited storage since the bed can serve as an extra wardrobe. Furthermore, it offers plenty of aesthetic appeal and comes in various sizes, materials and colours to suit any taste or decor. Overall, with its combination of comfort and style, an ottoman sleigh bed provides the perfect way to make a statement in your bedroom.
Why Choose Ottoman Sleigh Beds?
As mentioned above, ottoman sleigh beds are ideal for any bedroom makeover. Here are some of the main benefits of these beds:
They provide a stylish and modern look to any bedroom setting.

The curved headboard is welcoming and comfortable while also making a bold statement.

These beds also come with built-in storage space, making them incredibly versatile and great for smaller bedrooms.

These beds are available at various prices, making accommodating any budget easier.

The design of the bed is not only aesthetically pleasing but also incredibly durable, meaning it can stand up to plenty of use over time.

The unique shape and style of ottoman sleigh beds add an air of sophistication to any bedroom.
In short, ottoman sleigh beds are the perfect choice for any bedroom makeover, providing a stylish and modern look that will last.
How to Choose the Right Ottoman Storage Sleigh Bed?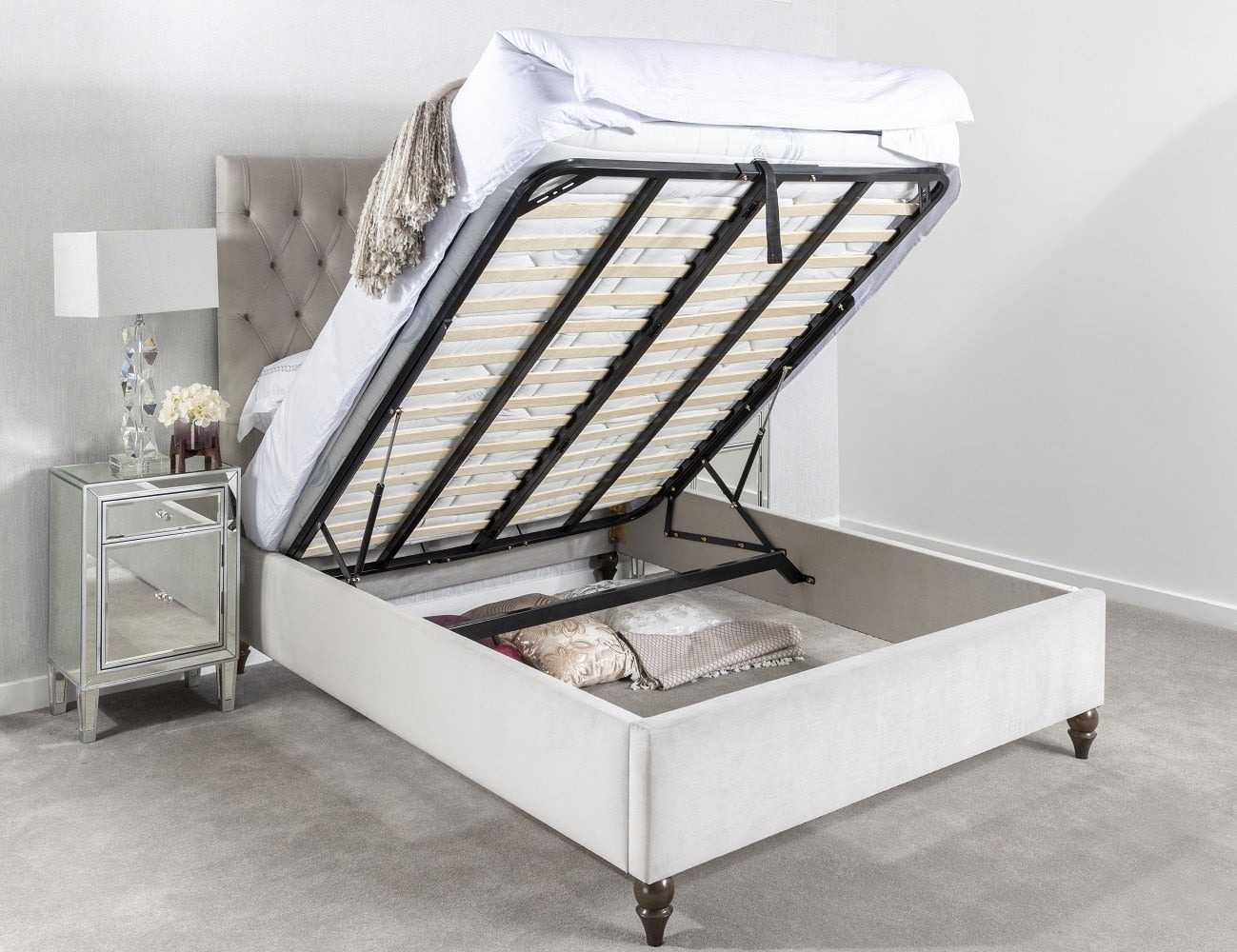 As you can see, ottoman sleigh beds offer a variety of benefits, so it's essential to do your research and find the right bed for you. Here are some key considerations when choosing an ottoman sleigh bed for your bedroom:
Size
The first thing to consider is the size of the ottoman sleigh bed. These beds come in various dimensions, from single to king-size. Your choice should depend on the size of your bedroom and the amount of space you can allocate for the bed. A king-size ottoman sleigh bed might be a luxurious choice, but it could overwhelm a small room. Conversely, a double bed might fit better in a smaller room while still providing ample sleeping space.
Material
Ottoman sleigh beds are often upholstered, adding a plush feel to your bedroom. The material used can range from faux leather to velvet, each offering a different aesthetic. If you're after a sleek, modern look, faux leather might be your best bet. On the other hand, a velvet ottoman bed can impart a sense of opulence and luxury.
Design
The design of the sleigh bed, particularly the headboard and footboard, is another crucial consideration. Some people prefer a high, scrolled headboard that makes a grand statement, while others may opt for a lower, more subtle design. The ottoman element of the bed also comes into play here - some ottoman beds feature a lift-up base, while others have drawers built into the bed frame.
Storage Considerations
The storage aspect sets an ottoman sleigh bed apart from regular sleigh beds. Consider how much storage you need and compare this with the capacity of the bed. Some ottoman beds offer vast amounts of space, ideal for storing bulky items like winter duvets or suitcases. Others have smaller compartments, perfect for organising bed linens or out-of-season clothing.
Remember, each person has their own preference. So work on evaluating your needs and comparing them with the features of various ottoman sleigh bed. This way, you can find the perfect one for your bedroom makeover!
5 Best Ottoman Sleigh Bed Frame In the UK
Now that you've decided to go with an ottoman sleigh bed, what are the top 5 frames in the UK? Let's take a look at some of the best:
1.Ivory Chersterfield Bed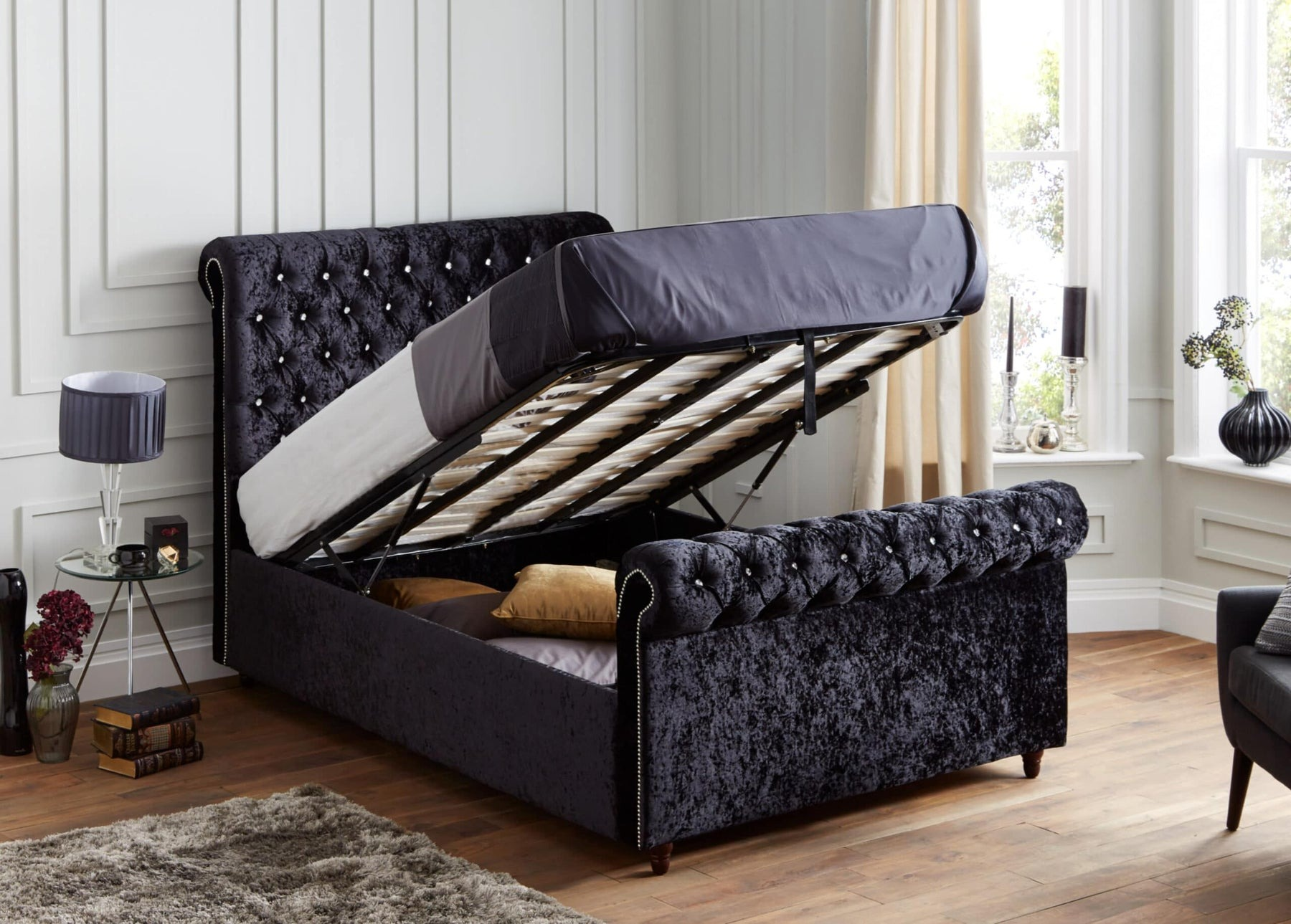 Crafted Beds' Ivory Chesterfield Bed is nothing short of a dream come true for those seeking the ultimate in comfort and style. This sleigh bed frame, elegantly draped in plush velvet, exudes a sense of luxury that few other beds can match.
The bed's headboard and footboard are majestically upholstered, providing a touch of elegance to any bedroom decor. Whether you prefer modern or classic styles, the sleek grey velvet finish will surely complement your taste. The quality and craftsmanship of the bed are evident in its sturdy construction and attention to detail, making it a premium-quality furniture piece.
One of the key features of the Ivory Chesterfield Bed is its ottoman storage. With the help of a gas lift mechanism, the bed opens to reveal ample space, perfect for storing accessories or extra bedding. This feature is particularly beneficial for smaller bedrooms with limited storage options.
The bed comes in various sizes, including small double, and king, to suit every room size. Moreover, the dimensions of the headboard and footboard are meticulously designed for comfort and elegance, making this bed an amazing quality purchase.
The Ottoman sleigh bed is about style, luxury, and durability. The materials used are of a high standard, ensuring that the bed will last many years. Moreover, its assembly is straightforward, and the great delivery service provided by Crafted Beds makes the entire process hassle-free.
So, consider the Ivory Chesterfield Ottoman Sleigh Bed if you're in the market for a new bed frame. Its elegant design, premium quality, and practical storage options make it the perfect bed for any bedroom.
2.Barron Chesterfield Bed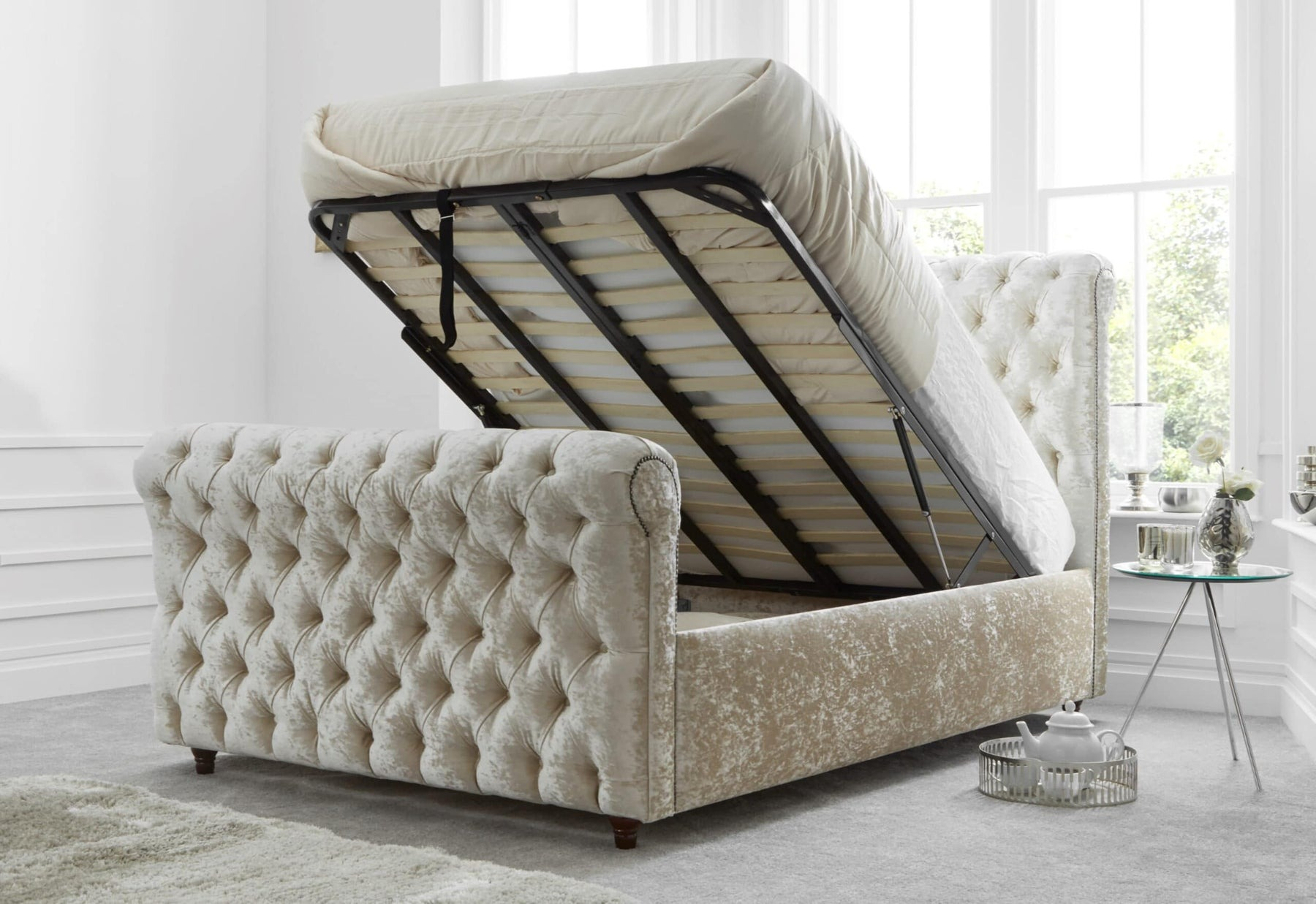 Another option for an ottoman sleigh bed is the Barron Chesterfield Bed. It adds a sophisticated touch to any bedroom with its stylish grey velvet upholstery, tufted headboard, and footboard. The bed frame also has a low profile design, creating an illusion of spaciousness in smaller rooms.
The Barron Chesterfield Bed is designed in the timeless Chesterfield style, featuring a plush velvet upholstered headboard and footboard. The elegant button detailing adds a touch of sophistication, while the grey velvet fabric lends modern elegance to your bedroom.
One of the key features of this bed is its ottoman storage system. The gas lift mechanism allows easy access to generous storage space, perfect for smaller bedrooms with additional storage options. This ottoman sleigh bed provides a comfortable place to rest and solves your storage problems elegantly.
The bed frame's fantastic quality is evident in its sturdy construction. It's a premium quality piece of furniture built to offer durability and stability. The frame supports a variety of mattress sizes, from small double to king, ensuring a perfect bed for every room size and preference.
Another notable feature is the bed's sleek sleigh design. The curved headboard and footboard height lend the room an air of luxury and style. The bed's dimensions have been carefully considered to suit a range of bedrooms without compromising on space or style.
The Barron Chesterfield Bed also arrives with all the necessary accessories and clear instructions to assemble, making it a hassle-free purchase. Its stylish and practical design and great delivery service make it a must-have addition to any bedroom.
In short, the Barron Chesterfield Bed is more than just a bed; it's a statement piece of furniture that brings style, luxury, and functionality to your bedroom.
3.Opus Bed Frame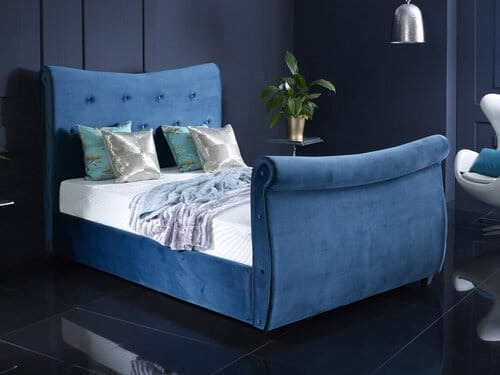 You should also consider the Opus Bed Frame if you prefer a stylish and elegant addition to your bedroom. This ottoman sleigh bed perfectly blends style and functionality and features a plush velvet upholstered finish that exudes luxury. This bed frame is not just about aesthetics; it's also built to last with high-quality materials.
One of the most remarkable features of this bed is its ottoman storage space. The bed offers ample storage underneath the mattress, which is equipped with a gas lift mechanism. So, it's an ideal solution for small double bedrooms where extra storage can make a significant difference.
Like other Craftedbeds beds, assembling the Opus Ottoman Sleigh Bed is straightforward because of its clear instructions and well-designed components. Its dimensions suit a variety of room sizes, from small double to king size, which ensures this piece of furniture will fit seamlessly into your current setup.
Comfort is another key aspect of this bed frame. So, coupled with a good mattress, the Opus Bed Frame provides excellent support for a restful night's sleep.
Overall, the Opus Bed Frame is more than just a bed that brings style, elegance, and practicality to your bedroom. With its luxurious plush velvet finish, generous ottoman storage, and easy assembly, this bed frame is a worthy contender for your next bedroom makeover.
4.Attayac Luxury Bed Frame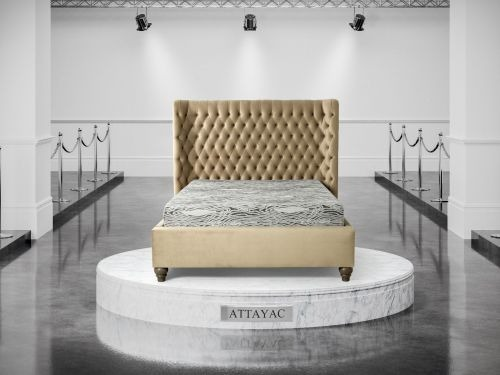 Continuing on our journey of luxury bed frames, we arrive at the exquisite Attayac Luxury Bed Frame. This masterpiece is a testament to classic design meeting modern comfort.
The first thing that strikes you about the Attayac bed frame is its Chesterfield-style headboard. It is everything a classic bed should be - grand, elegant, and inviting. The winged sides add an extra touch of sophistication, while the low foot end ensures the bed doesn't overwhelm your space, making it an ideal choice for both spacious and compact bedrooms.
But the Attayac isn't just about looks. Its robust and internal solid frame, complete with central support legs, promises durability and stability. Handmade with meticulous attention to detail, this bed frame is a beacon of quality craftsmanship.
The luxurious velvet upholstery finish is another standout feature. Not only does it make the bed look regal, but it also adds a tactile element that enhances your overall sleep experience. The tufted deep button detail on the headboard and foot-end further amplifies the bed's aesthetic appeal while offering an additional comfort layer.
One of the key benefits of the Attayac bed frame is its static base. This feature adds to the bed's stability, ensuring it remains firmly in place even as you move around in your sleep. This means uninterrupted, peaceful nights for you, which we all crave at the end of a long day.
Overall, the Attayac Luxury Bed Frame beautifully marries form and function. It's not just a bed; it's a statement piece that elevates your bedroom decor while providing a comfortable haven for restful sleep. Visit craftedbeds.co.uk today and bring the Attayac Luxury Bed Frame to your home.
5.Bentley Bed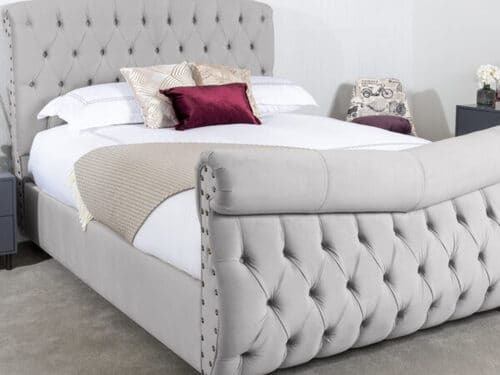 Wrapping up our reviews, we now direct our attention toward the Bentley Ottoman Sleigh Bed. This bed epitomizes style and practicality, offering a luxurious sleeping space that transforms your bedroom.
The Bentley Ottoman Sleigh Bed is not just a bed; it's a lifesaver. Its impressive headboard with meticulous detailing immediately catches the eye and adds an element of grandeur to any room. The upholstered finish further enhances its luxurious appeal, making it a stylish addition to your bedroom decor.
One of the standout features of this sleigh bed is undoubtedly its ottoman storage. Hidden beneath the mattress platform, this generous space provides an excellent solution for bedrooms with limited storage options. Whether it's bedding, seasonal clothing, or those items you don't use daily, the Bentley Bed offers ample room to keep your belongings neatly tucked away.
Moreover, this bed comes in all sizes, including double and king sizes, which allows you to choose the perfect fit for your room dimensions. And despite its grand appearance, the assembly process is straightforward, meaning you can start enjoying your new bed without any unnecessary stress.
In addition, constructed with a robust frame, the Bentley Ottoman Sleigh Bed promises durability alongside its stylish design. The bed's quality is evident in every stitch, ensuring you'll enjoy your purchase for years.
In short, the Ottoman Sleigh Bed is more than just a place to sleep. It symbolizes style, luxury, and practicality by offering an elegant solution for your storage needs.
FAQs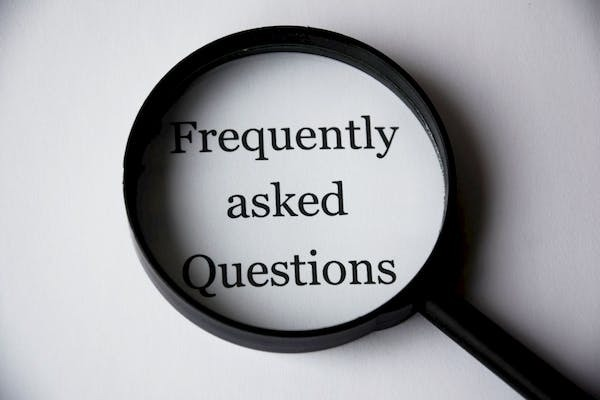 Does all have done? No, not all done yet. There's still more to explore. Let's explore some frequently asked questions so that you can clear all your doubts before you make a purchase:
Can I Buy an Ottoman Bed Without Sleigh Feature?
Yes, you can. All of the beds we have reviewed feature an ottoman bed without a sleigh feature. But particularly, we suggest you buy Craftedbeds Bentley Bed which offers a modern curvy design with a luxurious upholstered finish.
Are Craftedbeds Products Durable?
Yes! Our products are constructed with high-quality materials that ensure they are built to last. So, rest assured that your purchase will be a long-lasting investment.
What Sizes Do Craftedbeds Beds Come In?
Our beds are available in various sizes, from small double to king size so that you can find the perfect fit for your space. We also offer beds with ottoman storage for all sizes, giving you the most versatile storage option available.
Is It Difficult to Assemble Craftedbeds Furniture?
No! We offer free delivery and assembly. Our team of experts will assemble your bed at your home and get it ready for use. So you can enjoy the comfort and convenience of your new bed.
Wrap Up
Now you've learned everything about the different varieties of Ottoman Sleigh Beds. We hope that it has given you an insight into what to look for when selecting the perfect bed frame. Whether you're looking for a grand statement piece or want more storage, an Ottoman Sleigh Bed is the perfect solution.
So, if you're ready to take your bedroom makeover to the next level, choose the bed mentioned above frame for you or explore our further range of luxurious sleigh beds. With our superior quality materials and top-notch customer service, we guarantee you a comfortable and convenient purchase experience.
So wait no more and start shopping now!
---