Are you a parent who struggles to find the ideal bed setup for 2 kids?
Well, your search is over!
We understand the challenges you face when providing comfort, security and a good night's sleep for both of them. That's why we've carefully selected a range of amazing beds explicitly designed for two children. With our top pics, your kids can say goodbye to restless nights, cramped spaces, and sibling arguments. Let's prepare for bedtime to become a peaceful and enjoyable experience, creating wonderful memories and a sense of togetherness. Read on!
What Type Of Beds For Kids Are Available?
It must be unclear trying to find the right bed for your child. You want something comfortable and safe while also being stylish and age-appropriate. Kids' beds come in various types, each suited to different needs and ages. Some of them are mentioned below :
1. Bunk Beds
Bunk beds are a great space-saving solution for kids' bedrooms, providing two beds in the space of one and allowing room for other furniture or storage. It can separate siblings or provide extra sleeping options when friends come over to stay. Bunk beds are also beneficial because they come in different sizes and configurations, so you can choose from twin over full, trundle, staircase, short, and loft styles.
Additionally, Bunk beds can be easily customized with accessories such as shelves or desks to make more spaceable. Ultimately, bunk bed is fun for kids as they provide an exciting sleeping arrangement. Whether you choose a basic twin bunk bed or something more elaborate like a castle-style bed, your kids will love this style.
2. Loft Beds
Loft beds offer the same functionality as bunk beds but with more flexibility and convenience. For example, you can easily move the lower bed out of the way to make room for activities like yoga or playtime. Loft Beds also feature added storage underneath, making storing items such as clothes and books easy as storing toys too. Moreover, they are great for children who like to express their style with decorative touches such as colourful bedding or posters.
3. Cabin Beds
Cabin beds have the same profile as traditional beds, but they are elevated above the ground - making it easier to fit more furniture and store toys underneath. The cabin bed also has built-in ladders that make climbing into the bed a breeze. Keeping the child's comfort in mind, some even features of cabin beds are slides or tents at the bottom of the bed, perfect for making bedtime fun. These beds are a great way to keep a neat, clutter-free bedroom.
4. Single Beds
Very useful, very helpful single beds are ideal for parents who want to separate at night and give their kids more sleeping space. Single beds also allow parents to tuck in their little ones at night, providing much-needed security and comfort. Plus, many single beds come with built-in storage or drawers underneath, giving extra storage options in your child's room. Moreover, since they are smaller than twin-size beds, single beds can also be an excellent choice for rooms with limited space.
5. Trundle Beds
Trundle beds are ideal for parents with kids who need a convenient extra bed. This two-in-one sleeping system is designed to fit conveniently under the main bed platform, provide an additional sleeping area, and create some relaxed and comfortable study space. Trundle beds are perfect for sleepovers and accommodating guests, making them a great multi-purpose piece of furniture. They are also a great space-saving solution for smaller bedrooms, as they can be tucked away when unused.
6. Storage Beds
Storage beds are a great option for kids as they offer plenty of extra storage capacity. Our storage beds come in all shapes and sizes, allowing you to customize the bed according to your child's needs. Wooden storage kids' beds are fairly good option as they are typically designed with drawers and shelves underneath the mattress, where you can store toys, books, clothes, and other items easily. They also help keep bedrooms tidy and organized by eliminating needing a separate closet or dresser.
What Type Of Bed Is Right For My Child?
If you're looking for the perfect kid's bed that will suit your child's needs and preferences, here are a few factors to consider according to your kid's needs:
Childrens Beds Sizes
Regarding kids' bed size is one of the primary considerations. Most children's beds are scaled-down versions of adult beds and come in many sizes. For younger children, a single bed is the ideal size. A twin-size bed is suitable for elementary school children and teenagers. Bunk beds are perfect for younger kids as they allow two siblings to sleep in the same room while still providing plenty of space.
Kids Beds Materials
In terms of materials, there are various options tailored to your child's specific needs. Wooden kids' beds offer strong support and more stability, but they can be difficult to move due to their weight. Metal beds tend to be lighter and easier to adjust or reposition if needed, plus they can come in different stains or painted colours.
Kids' Age Range
Age is another important factor when shopping for a kid's bed. Low beds are best for children who may not be able to climb up into a higher lofted bed. Bunk or lofted beds offer more space and flexibility for older kids and high sleepers.
Kids Bed Safety
Safety should always be a priority when selecting a toddler bed. Choose one with guardrails or bunk beds, including secure ladders, mattresses, and bedding. Also, this should be made with high-quality materials appropriate for your child's specific age. Overall, choosing the right type of bed for your child can be tricky but also rewarding.
Kids Bed Style
Finally, don't forget to consider style when selecting a bed for a kid's room. From whimsical themes and cartoon characters to modern designs and traditional styles, there's something for every taste. Look for a kids' bed that will fit the overall aesthetic of your child's bedroom, as well as match their personality and interests. If you're on a budget, selecting a kids' bed that can easily be repurposed as your child grows is also an option.
Kids Bed Colour Schemes
The possibilities are endless when choosing a colour scheme for your child's bed. Opt for muted hues or pastel shades like baby blue or dusky pink to stay on trend. Alternatively, a bright and bold bed will impact any bedroom. You could also choose a gender-neutral colour palette for a timeless look that will grow with your child into their teenage years.
Buy kids' Beds Online From The Craftedbeds
You may have heard about crafted beds if you are in the market for kids' beds. Crafted Beds is a renowned online retailer of furniture and accessories specializing in high-quality beds for all ages. Whether your child is just transitioning out of their crib or you need a new bed for an older child, We offer something to fit any budget and style. With a wide selection of beds in all sizes, styles, and colours, you can easily buy a bed for your kids' bedroom.
5 Best European Single Kids Beds For Kids
Let's look at European single kids' beds' crafted beds so that you can find the best one for your child's needs.
1.Curva Divan Bed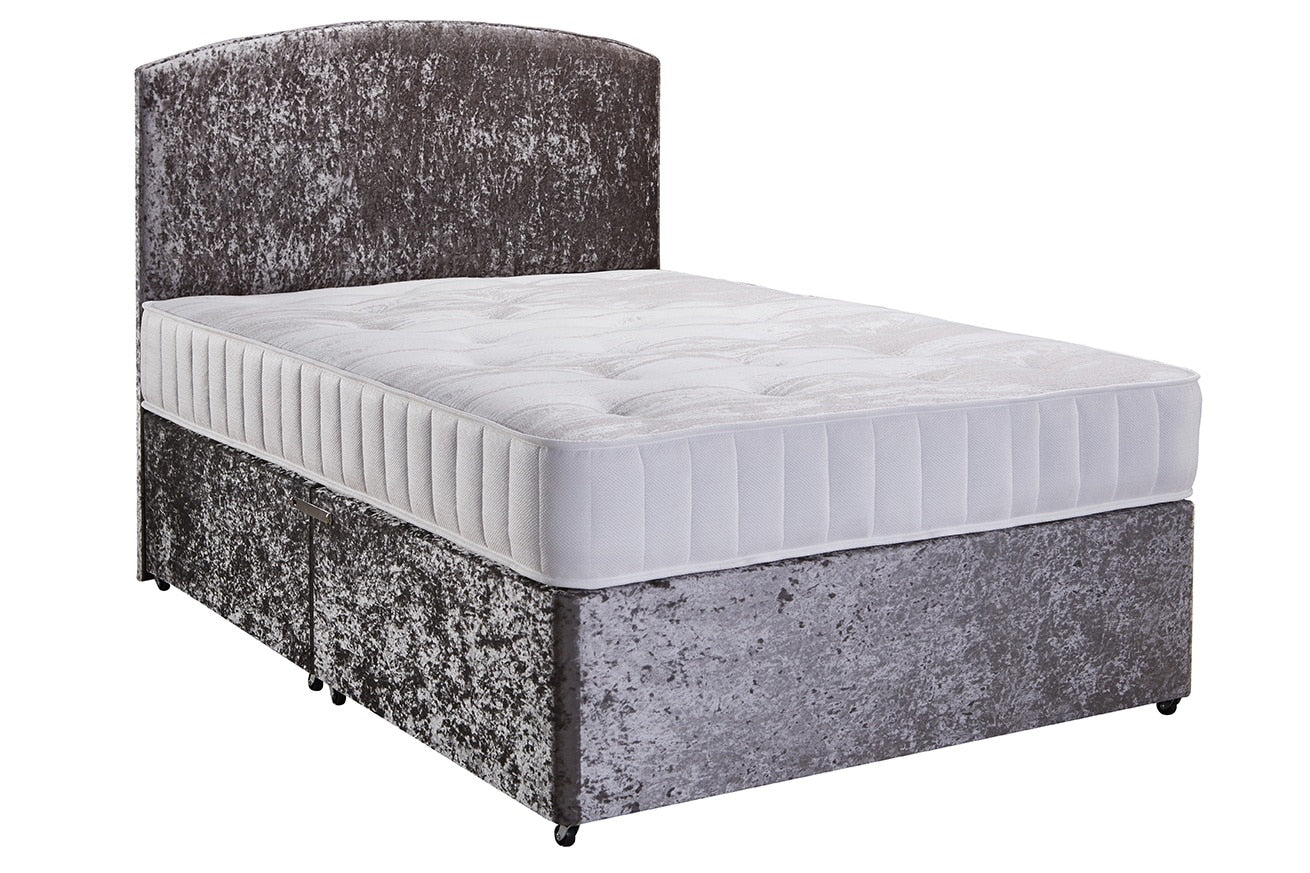 Our Curva Divan Single Bed can be a perfect choice if you're looking for toddler beds. These expertly crafted beds have been designed with the utmost attention to detail, guaranteeing a high-quality sleeping experience for your little ones.
Our in-house manufacturing team ensure that every Divan kids' bed meets our high standards of quality and comfort. With years of experience in the industry and meticulous market research, we have created a bed that stands out from the competition.
Overall, if you are looking for a single bed, the Curva Divan Bed Single Beds for Kids is the ultimate choice.
2.Cubix Bed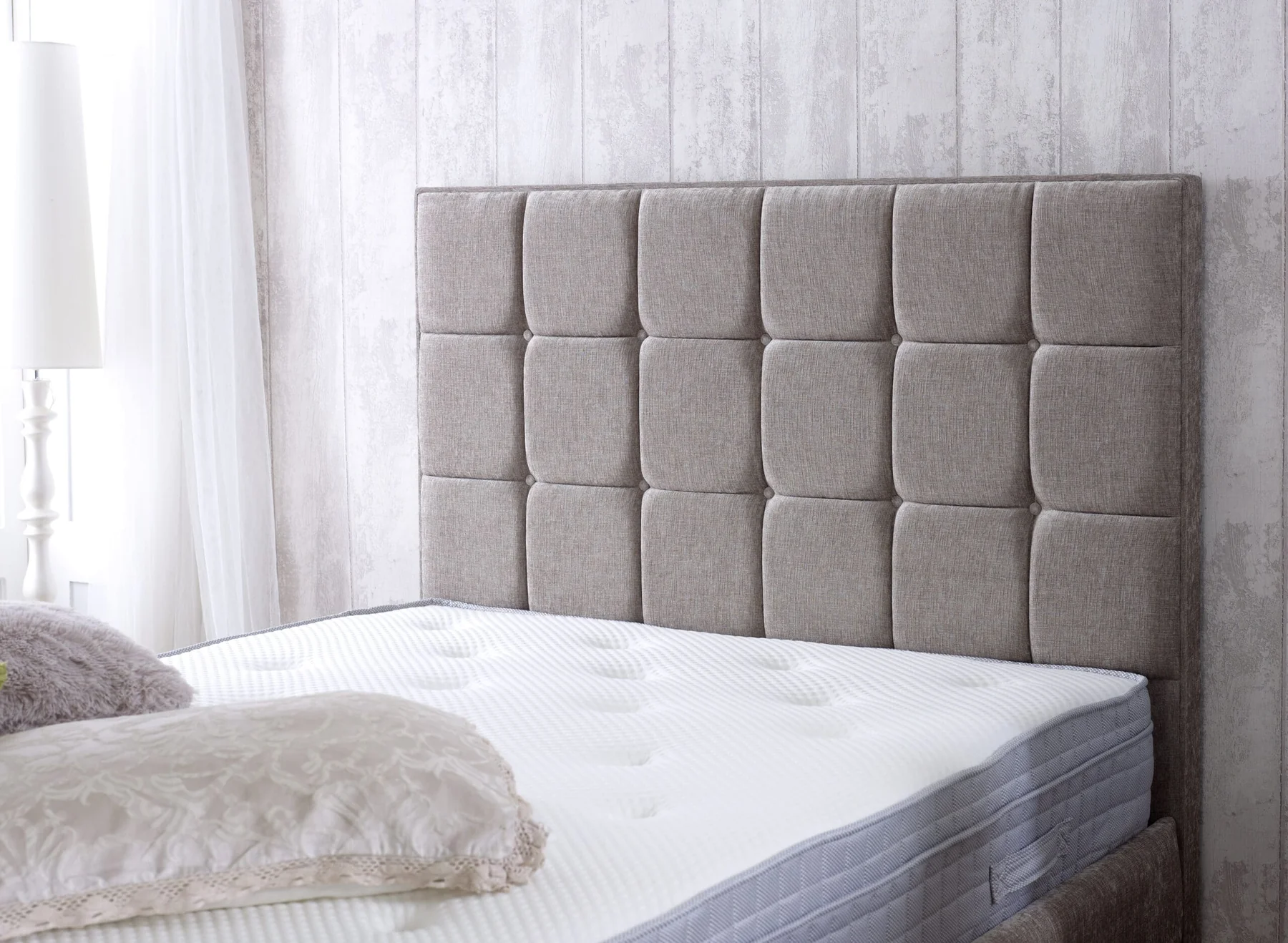 One of the standout features of the  Cubix Bed is its unique design. Our customers have positively reviewed the fashion-forward style across the board, and it's easy to see why. The sleek lines and contemporary aesthetic make this bed a statement piece in any room.
In addition to its stylish design, the Cubix Bed is convenient. Its single size is perfect for two kids, creating extra room space and providing a comfortable sleeping solution. And with Crafted Beds' commitment to quality, you can rest easy knowing that this single bed will last for years.
But don't just take our word for it – all of the photographs used on our website for the Cubix Bed are from real reviews and purchases! We value our customers' feedback above all else and proudly showcase their experiences with our products.
3.Clara Chesterfield Bed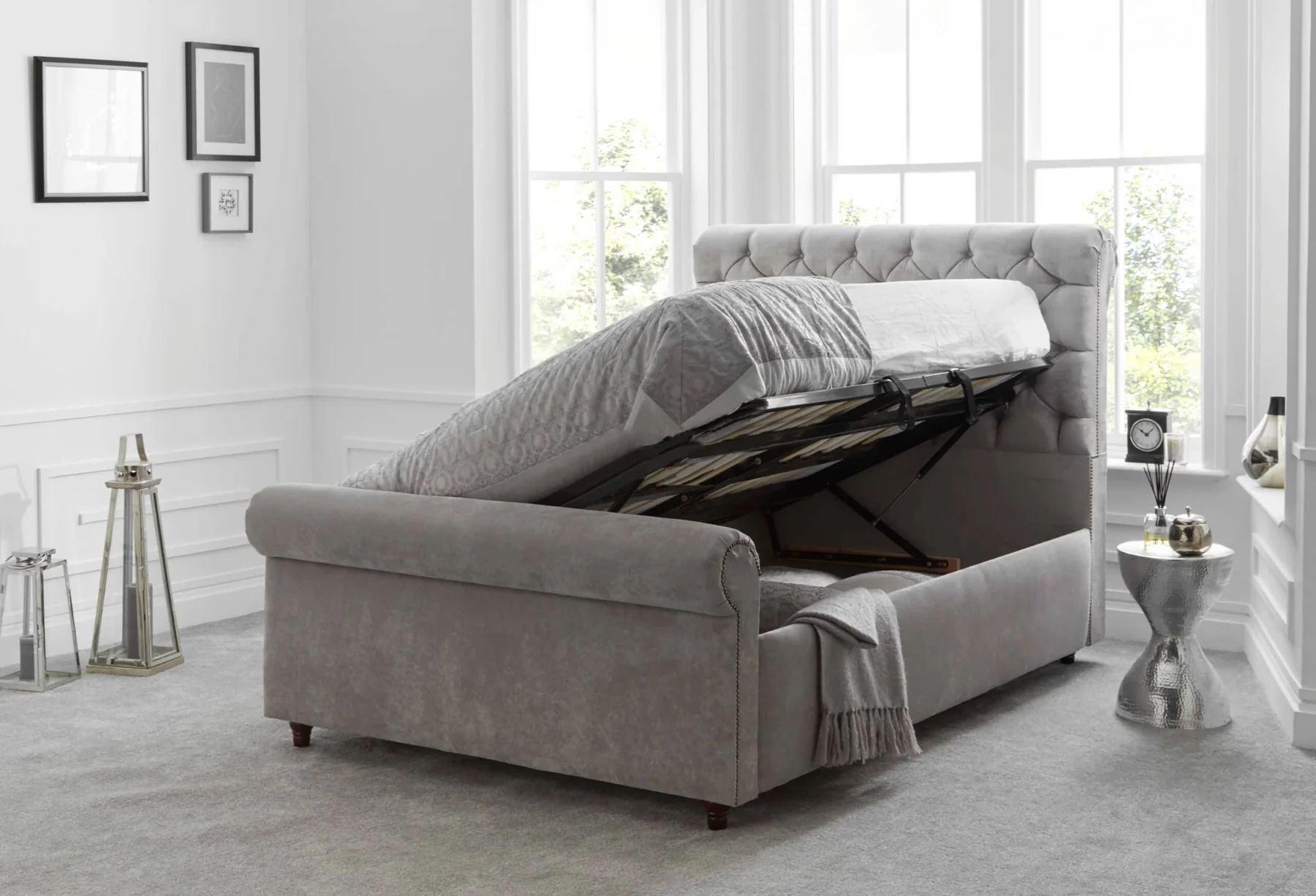 Our Clara Chesterfield Bed is designed to provide ultimate comfort and support for two adult sleepers and the ideal bed for two kids.
With its sturdy construction and high-quality craftsmanship, our Clara Chesterfield Bed is the definition of durability and stability. The timber slats included with all our beds work to prevent any sagging or shifting, ensuring that your children will enjoy a sound and comfortable night's sleep. Plus, this bed will seamlessly blend in with any existing decor with its classic design and multiple fabric options – including velvet, linen, and leather, which will impress you and your children. With an elegant design, this bed will make the perfect addition to any room while providing exceptional support.
Overall, designed with your children's comfort in mind, this bed is the ultimate choice for anyone looking for a sturdy and stylish solution to their sleeping needs.
4.Art Deco Bed Frame
Our Art Deco bed frame is perfect for two kids sharing a room. The sturdy timber slats provide excellent support for two mattresses, ensuring a comfortable and restful night's sleep. The headboard adds a stylish touch to the room and provides extra support and stability. We have different colour schemes that will reflect your child's interests.
The Art Deco bed frame is stylish, extremely durable, and easy to maintain. With its timeless design, this bed frame will last years and always look great in any room setting. Plus, the simple assembly process makes it a quick and hassle-free job.
So, if you're looking for a stylish and comfortable bed for your kid's bedroom, then the Art Deco bed frame is an excellent choice.
5.Eco Divan Bed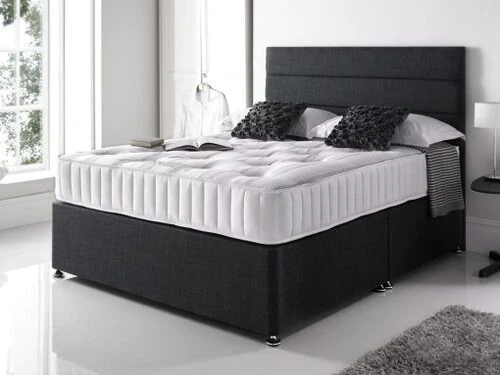 At Crafted Beds, we are proud to offer the Eco divan bed – a top-of-the-line option that is sure to exceed your expectations. This bed is designed to be safe and comfortable for your children, making it an excellent choice for two kids sharing a bedroom.
The Eco divan bed is made with eco-friendly, hypoallergenic and breathable materials. This bed has been tested to ensure it meets the highest safety standards without compromising comfort.
Its fancy headboard and edging details are sure to add a touch of class to any bedroom. Our Eco Divan Bed is easy to assemble and maintain and has a money-back guarantee.
Overall, the Eco Divan Bed is a great choice for any kids' bedroom because of its safety features, comfort and stylish design. With all these features in one bed, it's no wonder why this option has become so popular with our customers. So make sure you take a closer look at the Eco Divan Bed before making your decision!
Children's Bed FAQs
At What Age Should A Child Transition From Toddler Beds To Single Beds?
That's a very nice question. It is recommended that children transition from their toddler beds to a single bed when they reach the age of 5+. High-sleeper beds and mid-sleepers are ideal for older toddlers and young teenagers alike, creating extra space underneath.
Are There Any Girls' Beds That Come In Pink Colours?
Yes, we have a range of girls' beds with different pink colour options. Our selection includes art deco bed that come in stylish shades of pink. You can choose the perfect one for your daughter's bedroom while adding some glamour to the room!
Are There Any Kids' Storage Beds Options Available?
Yes, we have a range of kids' storage beds available. These beds come with drawers and compartments underneath the bed to provide extra storage space for toys, clothes, books, and more. Our selection offers modern and traditional designs perfect for any bedroom setting.
Buy kids' Beds Online From The Craftedbeds
Crafted Beds is a renowned online retailer of furniture and accessories specializing in high-quality beds for all ages. Whether your child is just transitioning out of their crib or you need a new bed for an older child, We offer something to fit any budget and style. With a wide selection of beds in all sizes, styles, and colours, you can easily buy a bed for your kids' bedroom.
Our beds are made to last and are built with the highest quality materials for your child's safety and comfort. But to make your decision a little easier, We also provide reviews and ratings from thousands of actual customers to make shopping online a breeze.
How Long Will My Kid's Bed Take To Arrive?
We're proud to offer quick and reliable delivery of kids' beds, so your little one can enjoy their new bed as soon as possible. Our express shipping service ensures your order will arrive within 5-10 days of purchase. Plus, due to our efficient in-house processes, you'll save up to 70% off the retail price!
With Craftedbeds, you can be sure you're getting the best deal on your order. Furthermore, we ensures you are completely satisfied with your purchase. If there are any issues with the delivery or construction of your bed, our team is always happy to help and will do whatever it takes to ensure that everything is taken care of.
Shop now and join our satisfied customers in creating a comfortable, welcoming bedroom for your children.
---